Categories:
Other Brands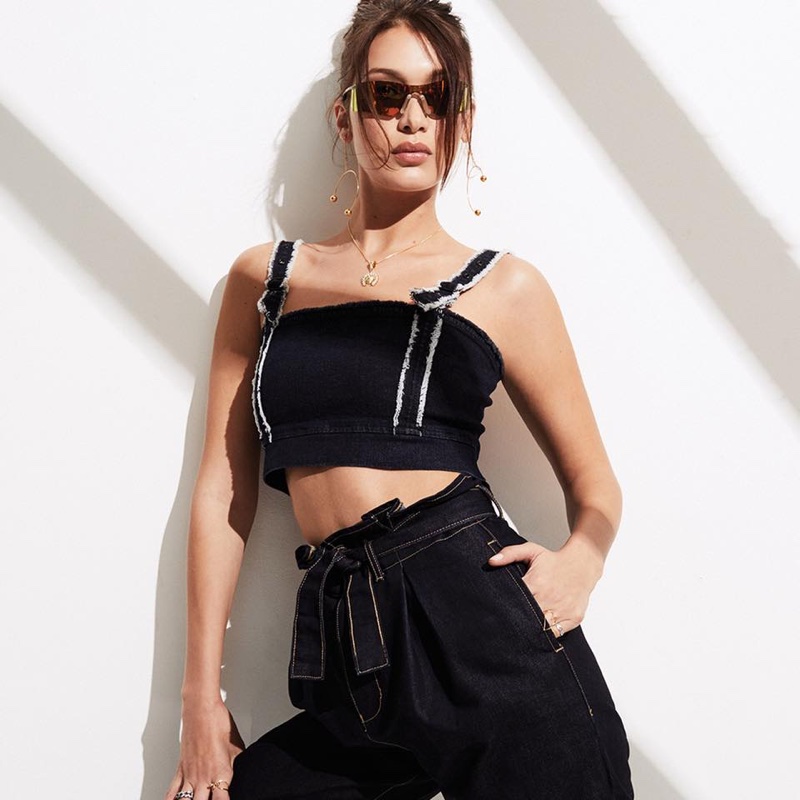 Bella Hadid stars in Penshoppe DenimLab 2018 campaign
Since being named the face of Penshoppe last year, Bella Hadidcontinues to impress in the Philippines-based brand's campaigns. And now, the brunette beauty stars in the DenimLab 2018 series. Bella poses in super cool styles ranging from overalls to jean skirts and boxy jackets. The American stunner exudes pure attitude in every shot with her hair in a messy updo and winged eyeliner.
Related: Bella Hadid Models Bold Stripes for Penshoppe's Spring 2018 Campaign
CAMPAIGN: BELLA HADID FOR PENSHOPPE DENIMLAB 2018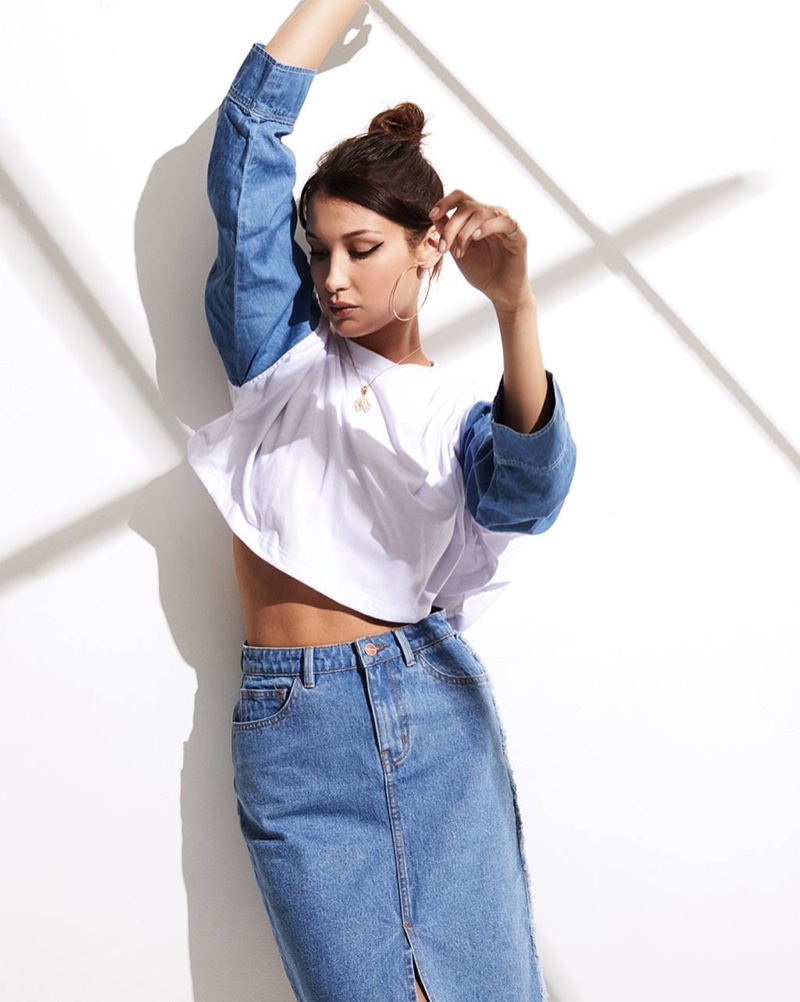 Penshoppe taps Bella Hadid for DenimLab 2018 campaign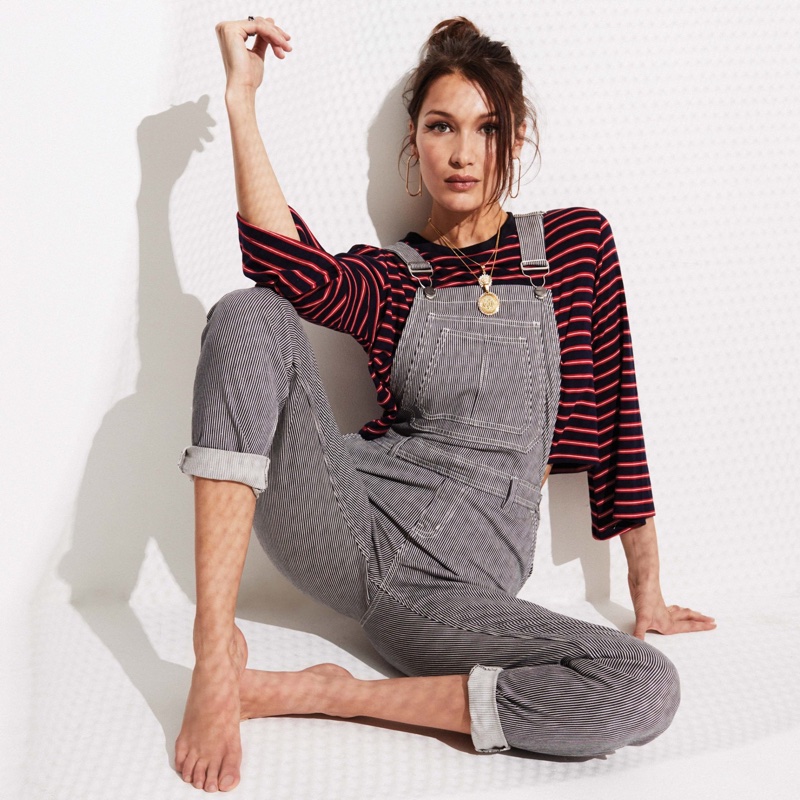 Posing in overalls, Bella Hadid fronts Penshoppe DenimLab 2018 campaign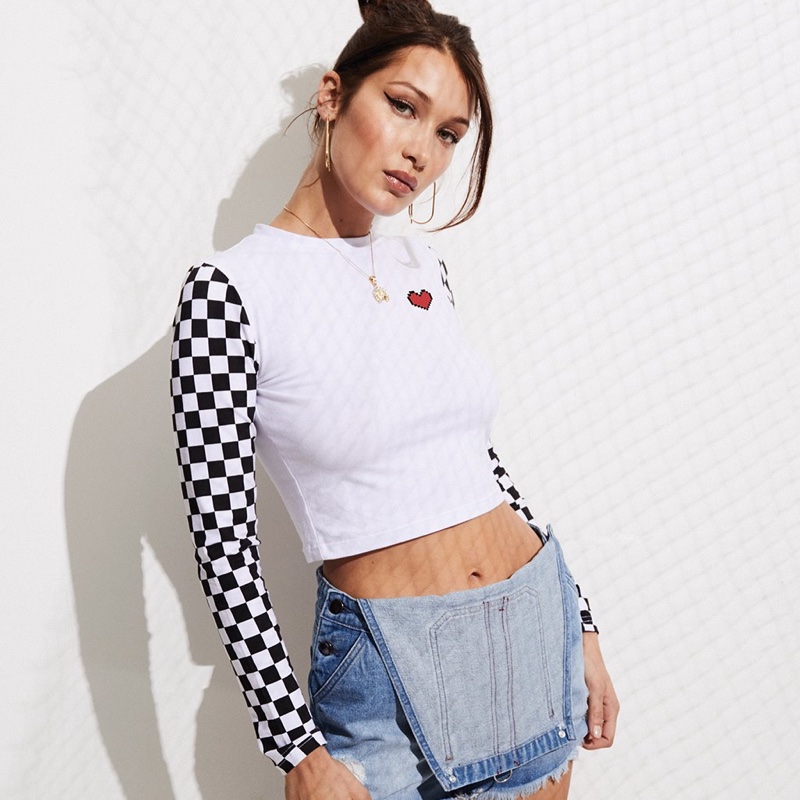 Bella Hadid wears casual style in Penshoppe DenimLab 2018 campaign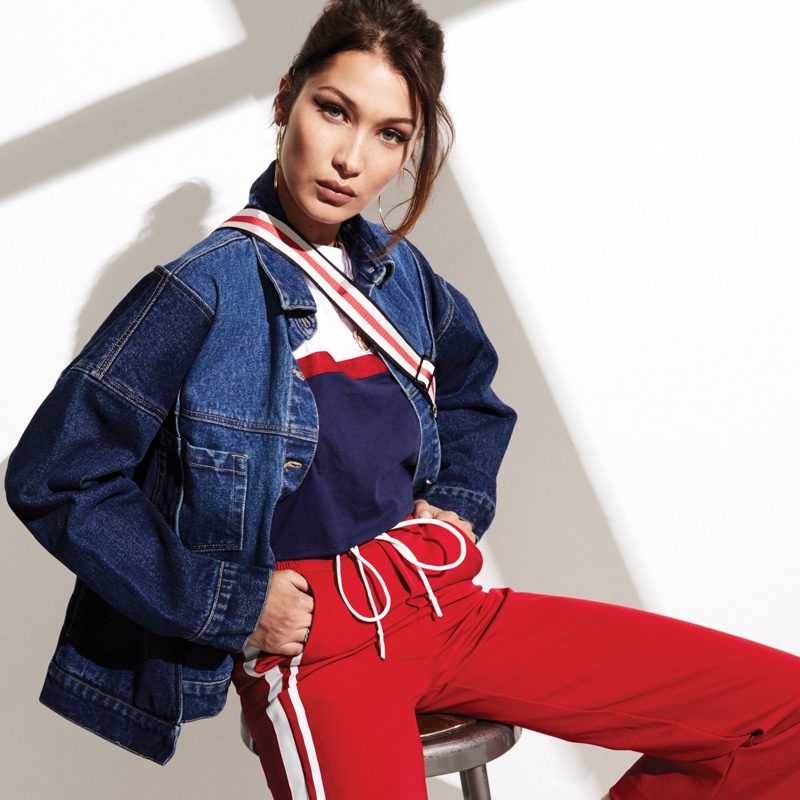 An image from Penshoppe DenimLab's 2018 campaign with Bella Hadid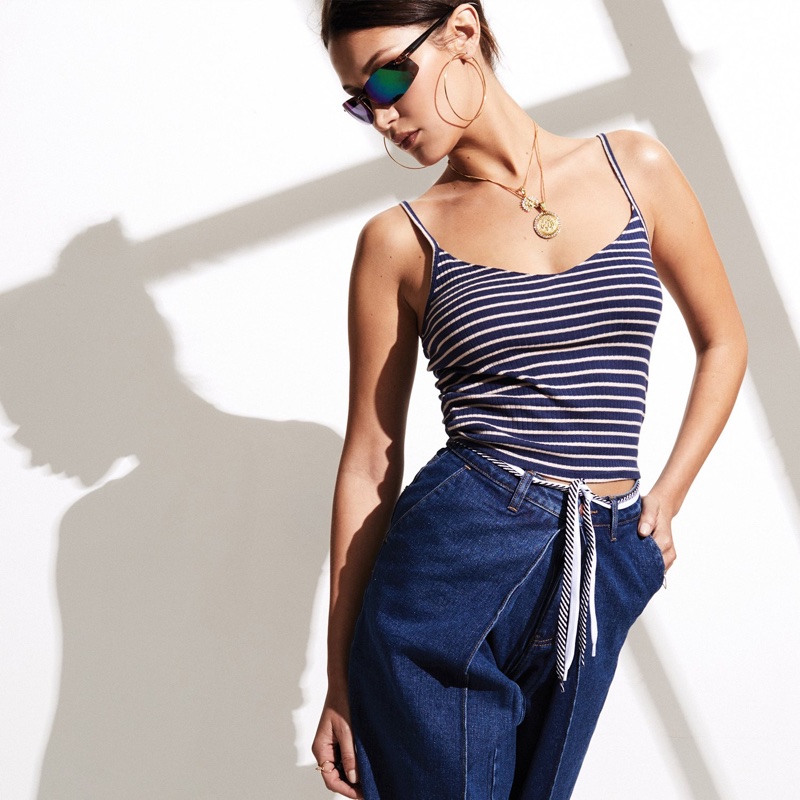 Bella Hadid sports striped top and jeans for Penshoppe DenimLab 2018 campaign
comnum(0) tbcount(0) tbcount(233)
Categories:
Other Brands
Description
Mens Classic Long Wallet, Large Model - Beautiful Designs Is Carved Out Of Cowhide - Handmade
- Hand-Made Patterns And Coloring
- Material: Cowhide
- Zipper Closure Pocket
- Size: L*W*H 20CM*9.8CM*3CM
- This Wallet Come With Dust Bag, Box
- Have In Stock
Each Accessory Is A Work Of Art - Handmade [ Cowhide Art ] - Carved Out Of Cowhide !
Bags And Accessory Can Also Be Custom - Made To Suit Your Own Requirements.
Buy Designer Handbags, Best Price And Quality! Free Worldwide Shipping, Free Returns!
A Great Selection Of Genuine Leather Handbags,Totes, Clutch, Designer Shoulder Bags, Wallets & More!
Each Bag Is A Work Of Art, (Can Custom-Made) Handmade [ Cowhide Art ] - Bags Are Carved Out Of Cowhide
comnum(0) tbcount(0) tbcount(236)
Categories:
Other Brands
Romana Umrianova heads back to nature for the April 19th, 2018, issue of Grazia Italy. Captured by Kostas Avgoulis, the blonde beauty poses against a backdrop of natural rock formations. Stylist Anna Sgura selects earthy hues to dress Romana in. From feathers to ruffles, the Slovakian fashion modelwears the designs of Saint Laurent, Tory Burch, Fendi and more.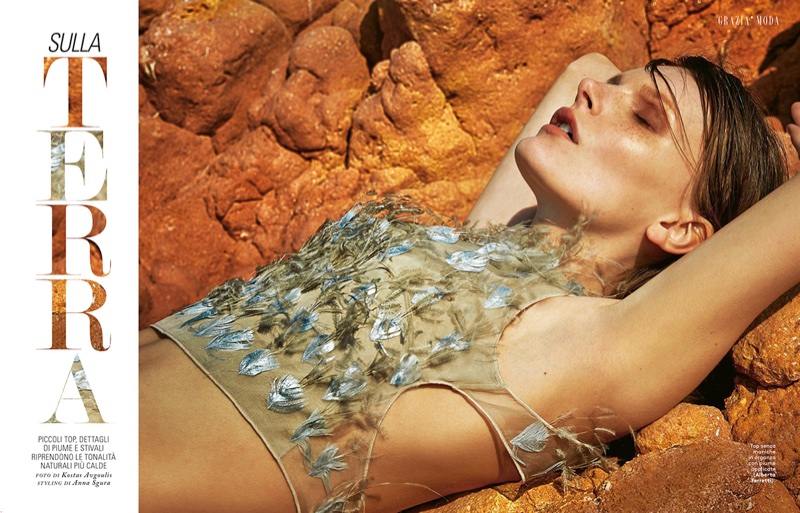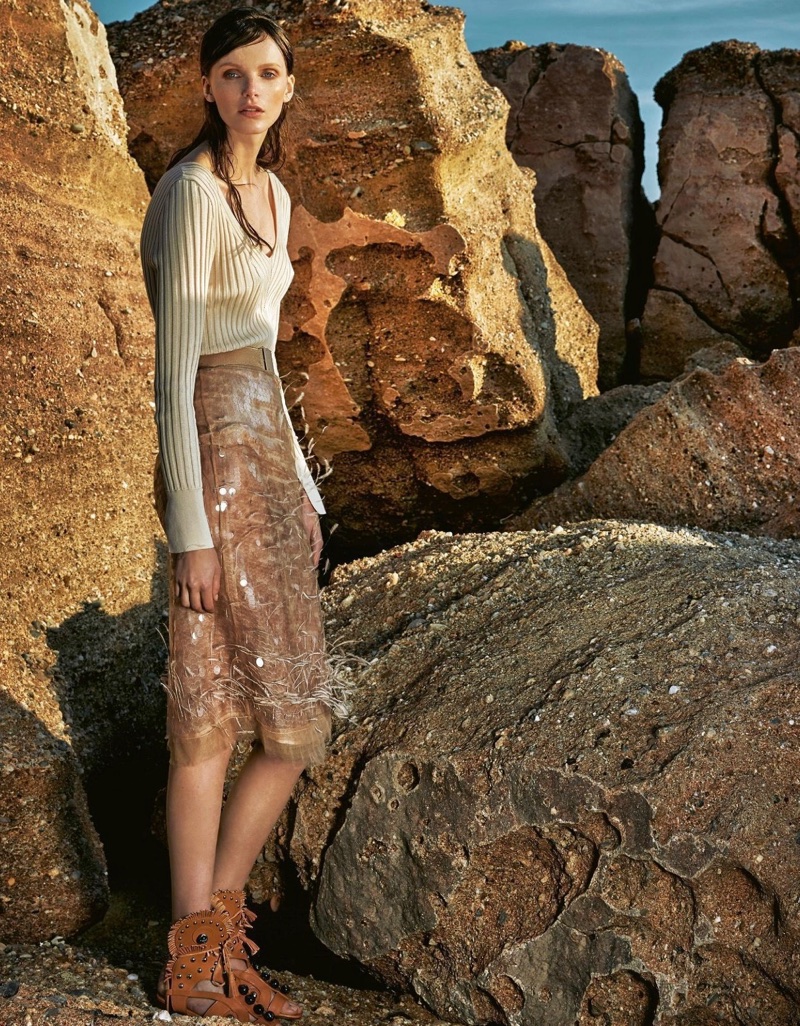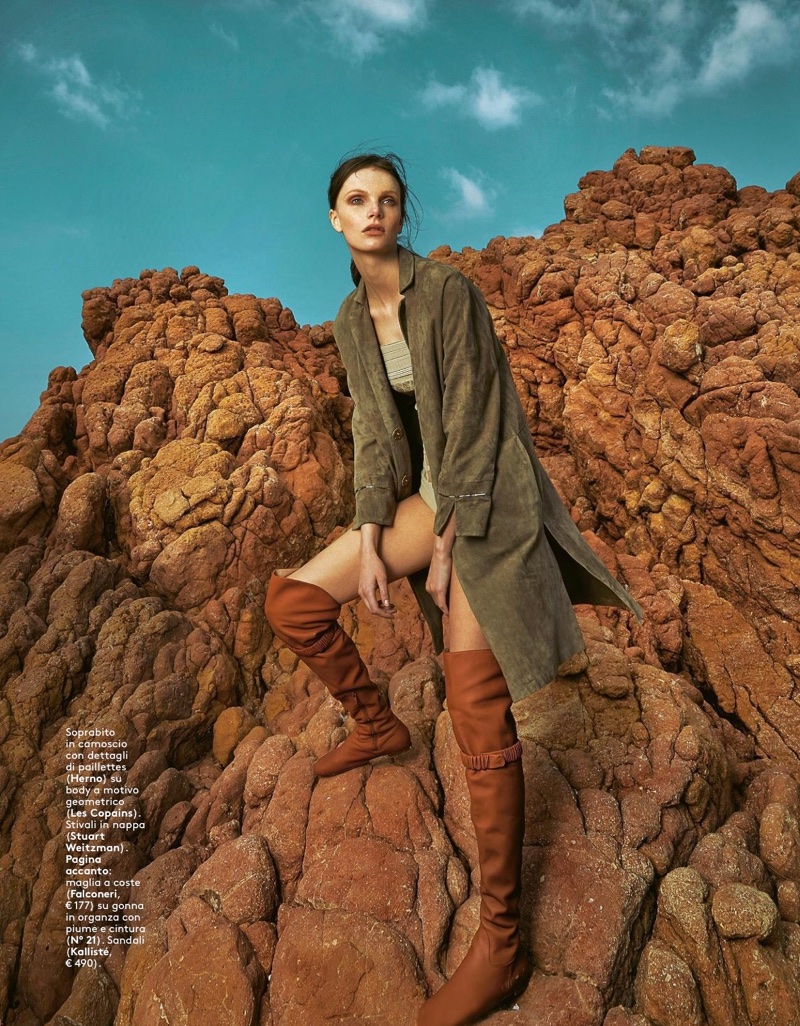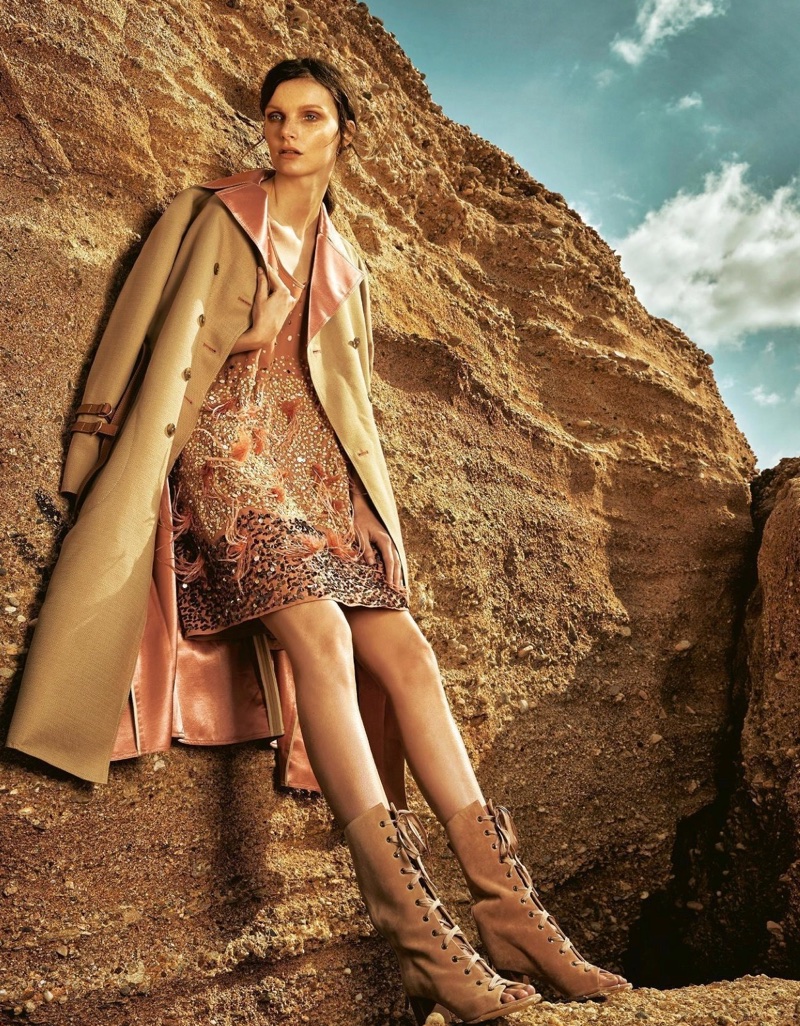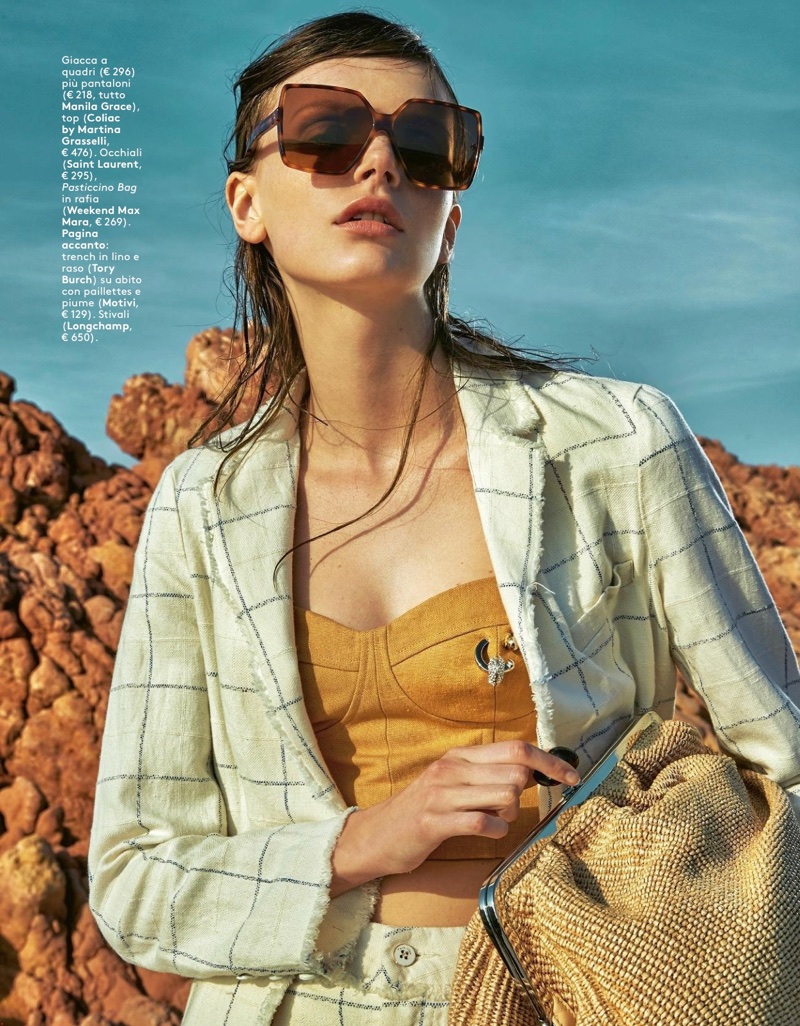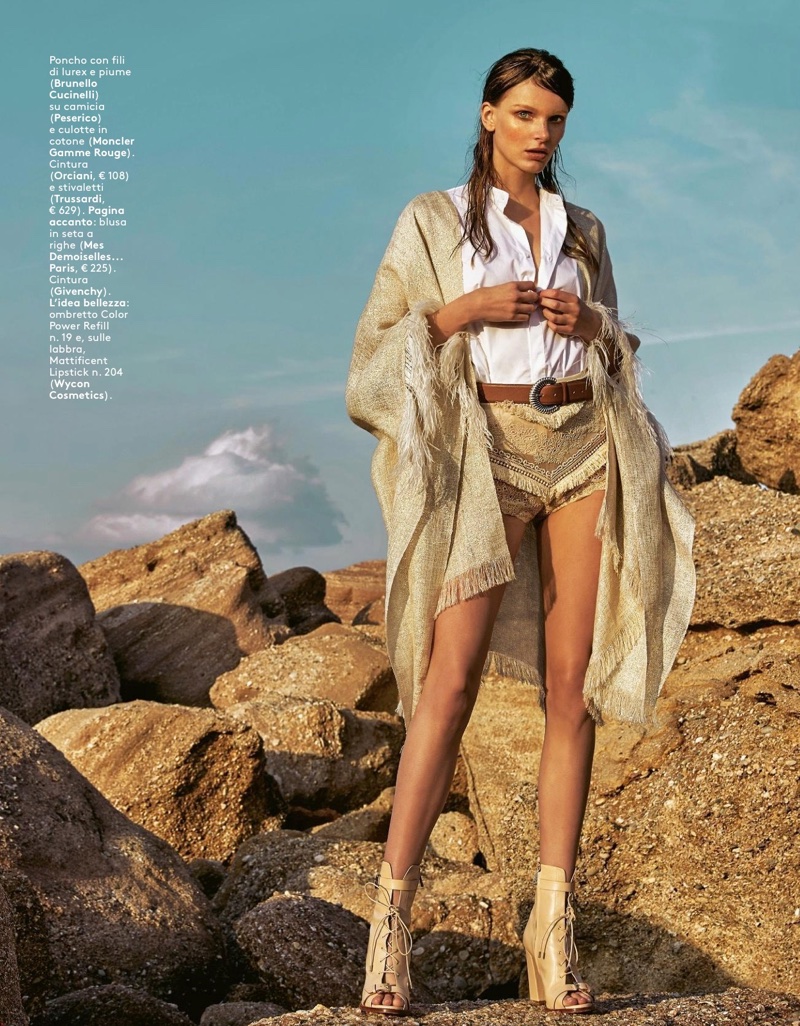 comnum(0) tbcount(0) tbcount(255)
Categories:
Other Brands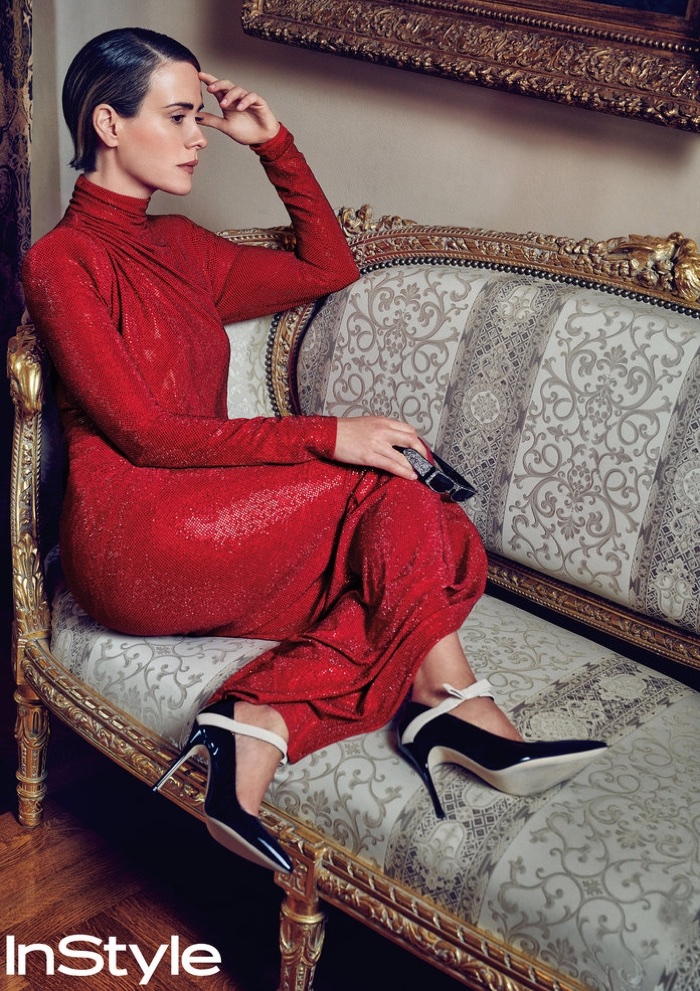 Sarah Paulson poses in Alexandre Vauthier dress and Manolo Blahnik pumps
Actress Sarah Paulson turns up the glam factor for the June 2018 issue of InStyle Magazine. Captured by Alexander Neumann, the 'Ocean's 8' star wears haute couture gowns in the fashion shoot. Fashion editor Karla Welch dresses her in chic masks, strapless dresses and vibrant separates. Sarah wears the designs of Chanel, Givenchy and Dior Haute Couture amongst others.
Related: Sarah Paulson Gets Glam in Town & Country Cover Shoot
FASHION SHOOT: SARAH PAULSON FOR INSTYLE JUNE 2018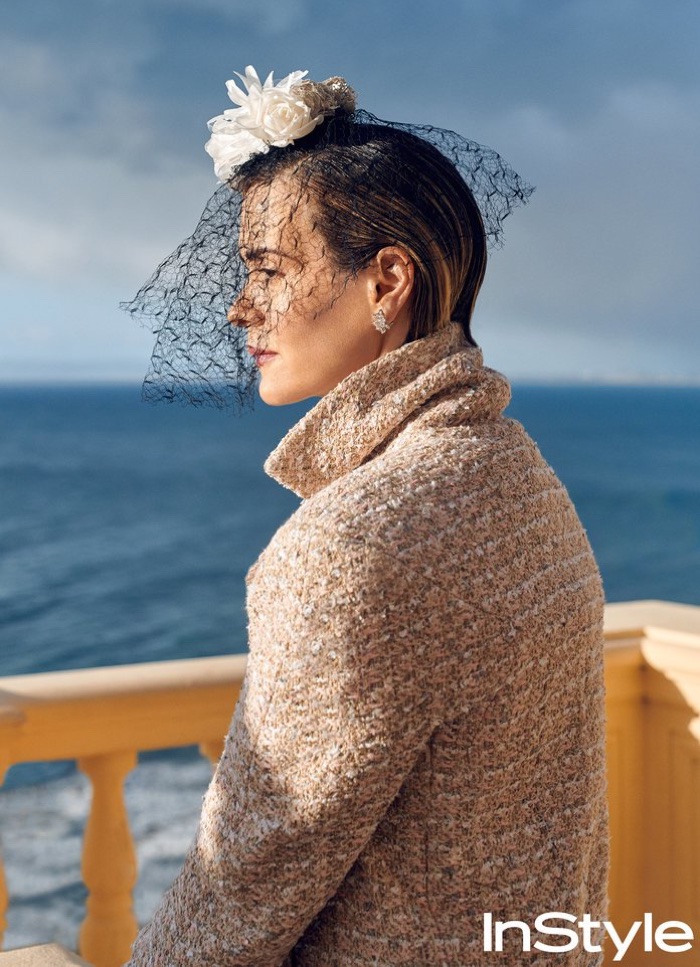 Actress Sarah Paulson wears Chanel Haute Couture coat and veil as well as Tiffany & Co. earrings
SARAH PAULSON ON HER FASHION INSPIRATION
In her interview, Sarah talks about the inspiration behind her red carpet looks.
It's Golden Girls time for me all the time. Give me sparkle and a shoulder pad and you've never met anybody so happy in your life."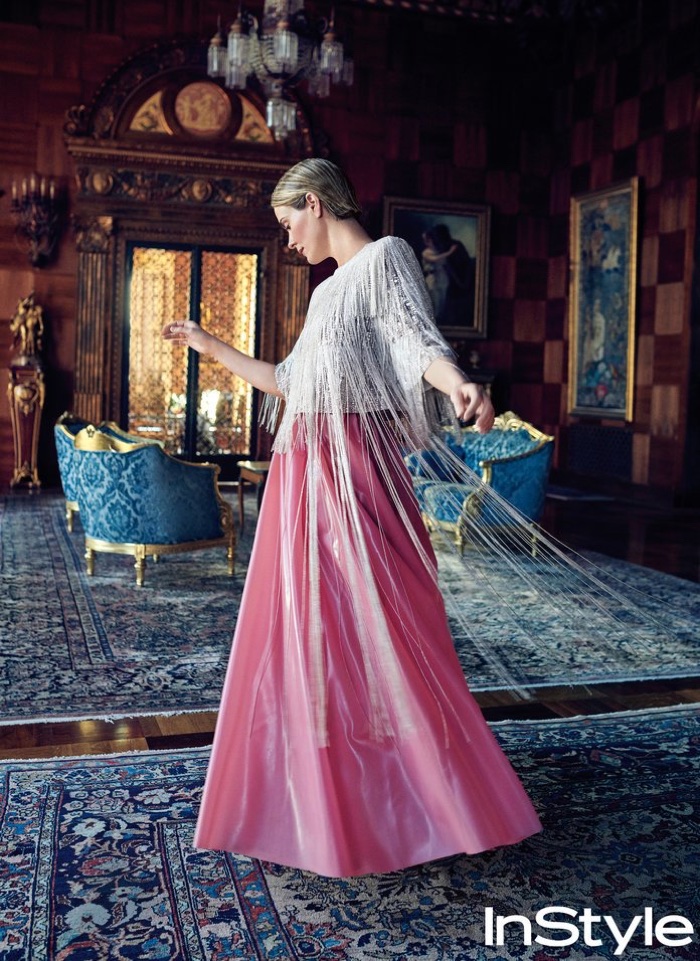 Sarah Paulson poses in Givenchy Haute couture top and skirt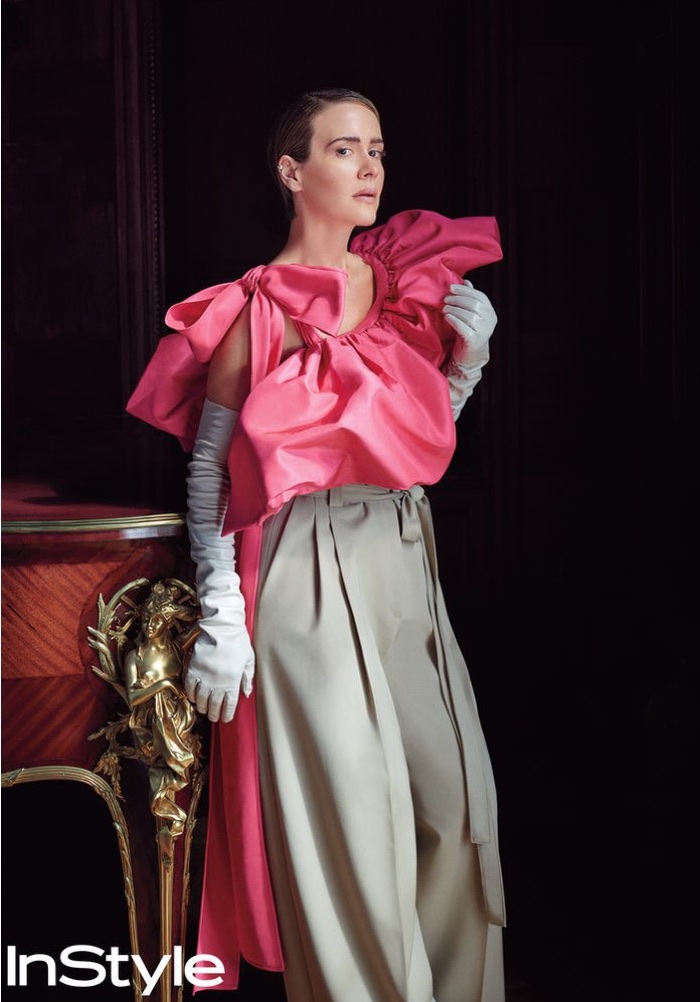 Dressing up, Sarah Paulson wears Valentino Haute Couture top, pants and gloves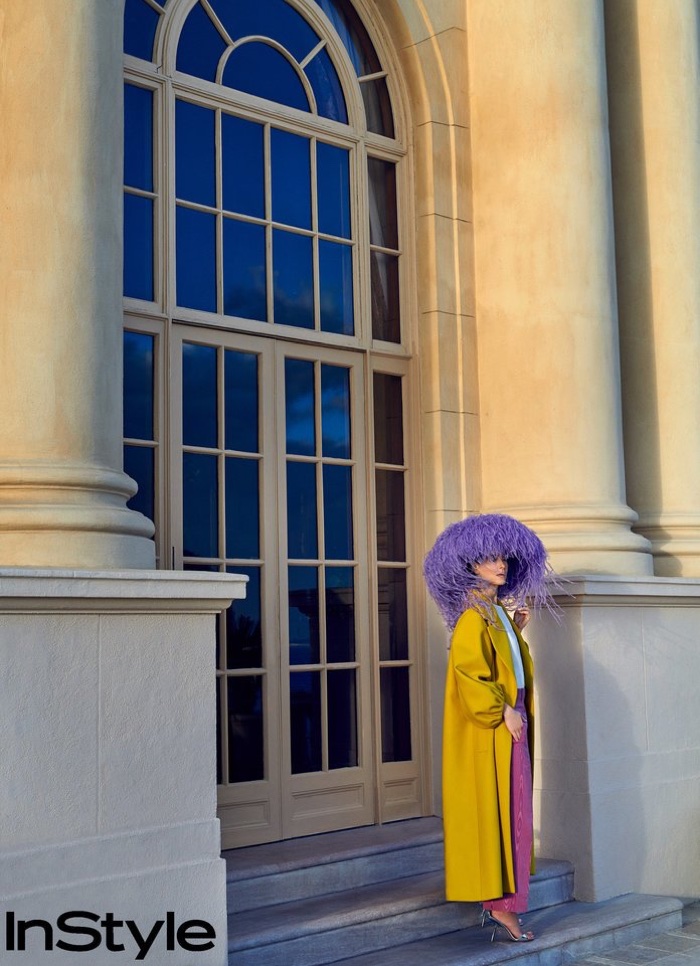 Sarah Paulson poses in Valentino Haute Couture cape, top, pants and sandals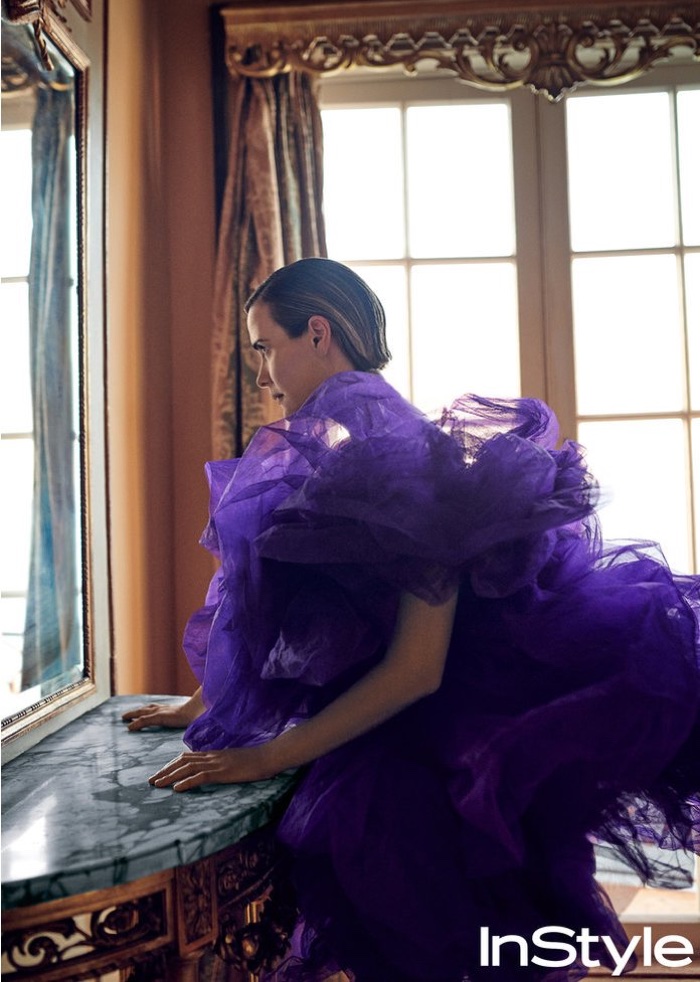 Actress Sarah Paulson wears purple Alexandre Vauthier dress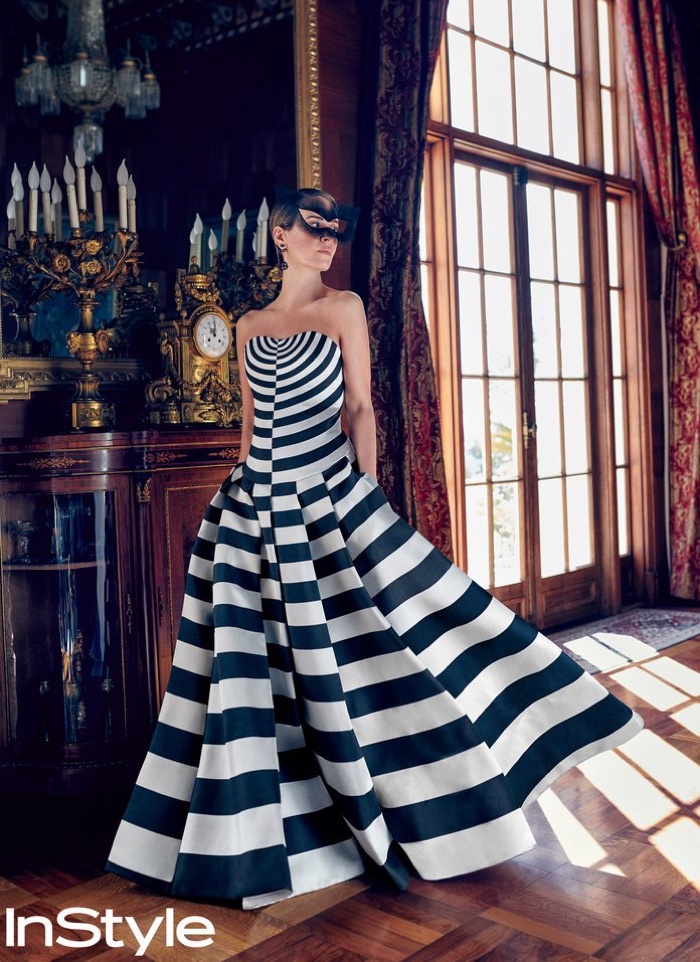 Sarah Paulson poses in striped Dior Haute Couture dress and mask
comnum(0) tbcount(0) tbcount(266)
Categories:
Other Brands
The last time a camera bag made us go wild was the Louis Vuitton Camera Pouch. Then we got addicted because of the Pochette Metis Bag, which was the perfect handle bag. But what if we tell you that we can blend the camera pouch together with the handle bag? Would that be obsession beyond control? Meet the Louis Vuitton Saintonge Bag for the Spring Summer 2018 Collection.
For those that are interested; Saintonge is a former province of France. It's located on the west central Atlantic coast.
The Design
So what do we see? The Saintonge Bag is crafted with a beautiful handle, just like the one on the Pochette Metis Bag. Then it's built with a rectangle shape, very much like a camera bag. The best of both worlds, don't you want to take a bite?
What's more? The Monogram Canvas on the front and back screams iconic, but it's balanced with the luxurious smooth calfskin crafted on the sides, top and on the handle. The front features a diamond-shaped gold clasp, engraved with the house's logo. Then cleverly, it's attached to a leather tassel for the boho-chic finishing.
There is so much going on with this bag. The bright color mixed with monogram canvas is very eye-catching. The double zipper adds a nice detail to the overall look as well.
Carry the bag on your shoulder or sling it on your shoulder. Or even better, grab on the handle for tote carry. This is a beautiful bag that no one can reject. So can you?
The Interior
Inside you will find one large compartment for all your daily essentials. There is also a flat pocket inside. The interior is made from cotton-canvas lining.
The Prices And Sizes
Measuring 8.7' x 6.3' x 3.1' inches, priced at $1580 USD, $2050 CAD, €1200 EUR, £1120 GBP, $12900 HKD, $2200 AUD, ¥187920 JPY, 11900 CNY via Louis Vuitton boutiques.
More Images And Colors
comnum(0) tbcount(0) tbcount(323)
Categories:
Other Brands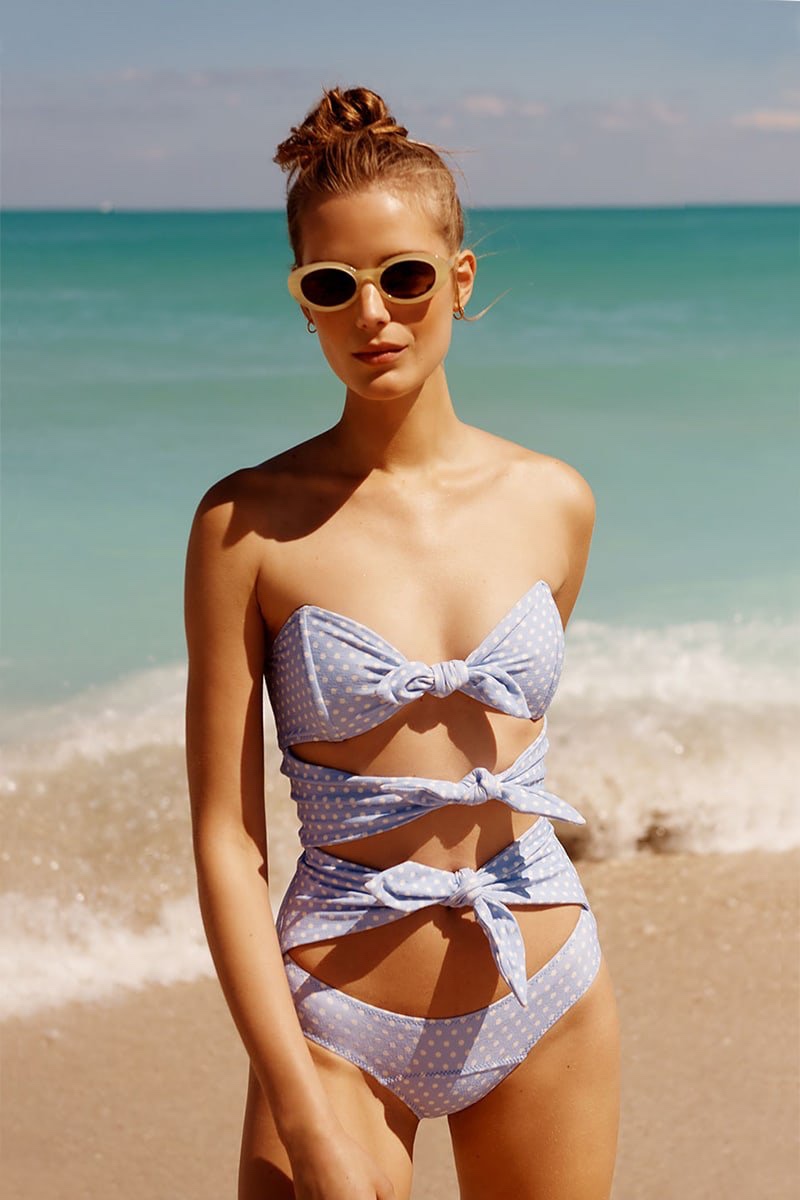 Lisa Marie Fernandez 'Triple Poppy' Swimsuit and Elizabeth and James 'McKinley' Sunglasses
Say hello to swimwear season with Shopbop's new arrivals featuring chic beachwear looks. Model Esther Heesch heads to the sea wearing on-trend bikinis and one-pieces for the fashion shoot. From sexy cutouts to crochet separates and ruffled accents, these designs will make you excited for your next beach outing. Choose from brands such as Lisa Marie Fernandez, Solid & Striped and She Made Me.
Related: Fun in the Sun | 8 Colorful Swimsuit Looks for Summer
SHOPBOP SPRING 2018 SWIMSUITS LOOKBOOK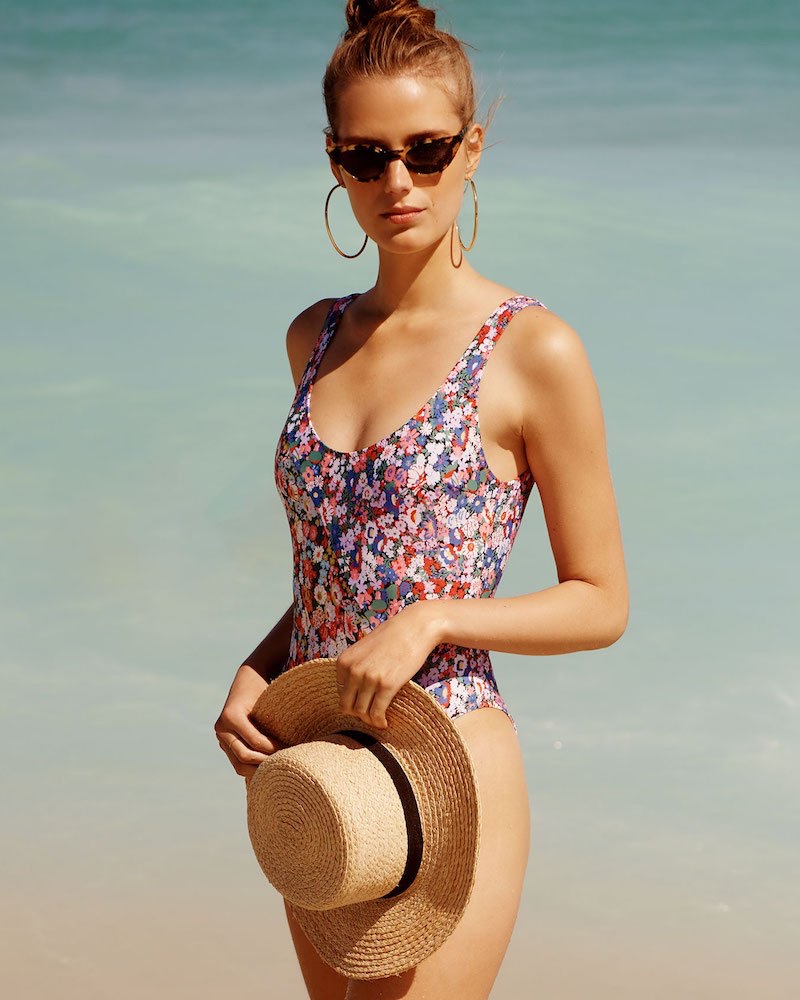 Araks 'Harley' One Piece Swimsuit, Illesteva 'Isabella' Sunglasses and Hat Attack Raffia Braid Boater Hat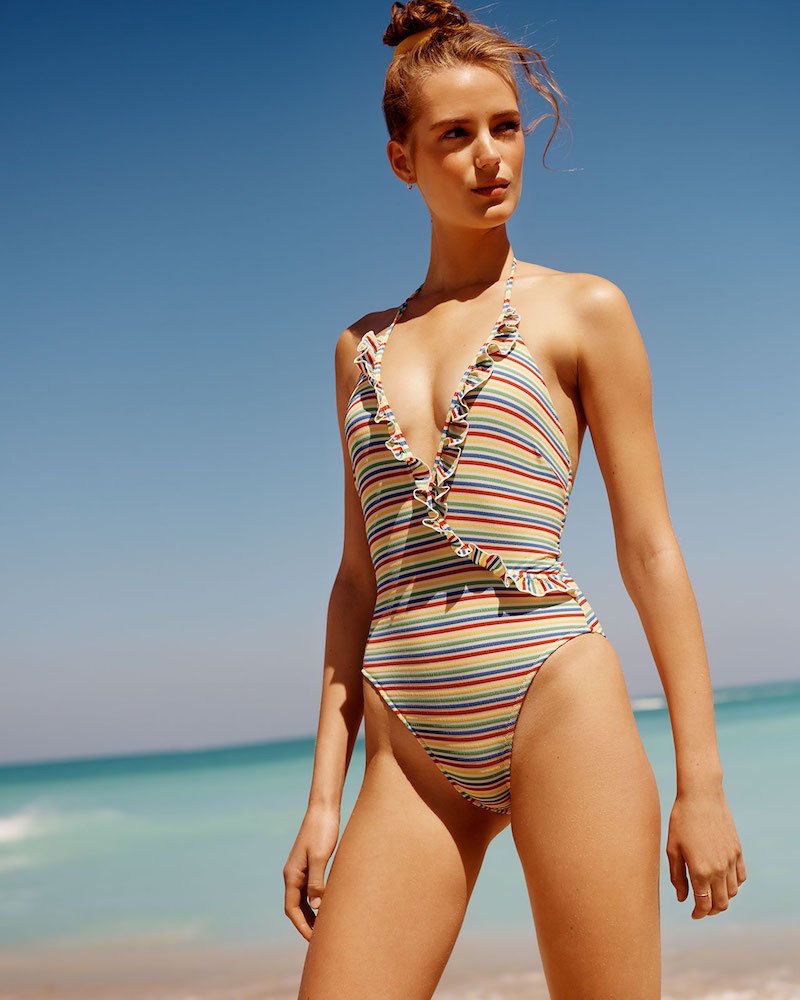 Solid & Striped 'Nadine' Seersucker One Piece Swimsuit and Gorjana 'Taner' Bar Mini Hoop Earrings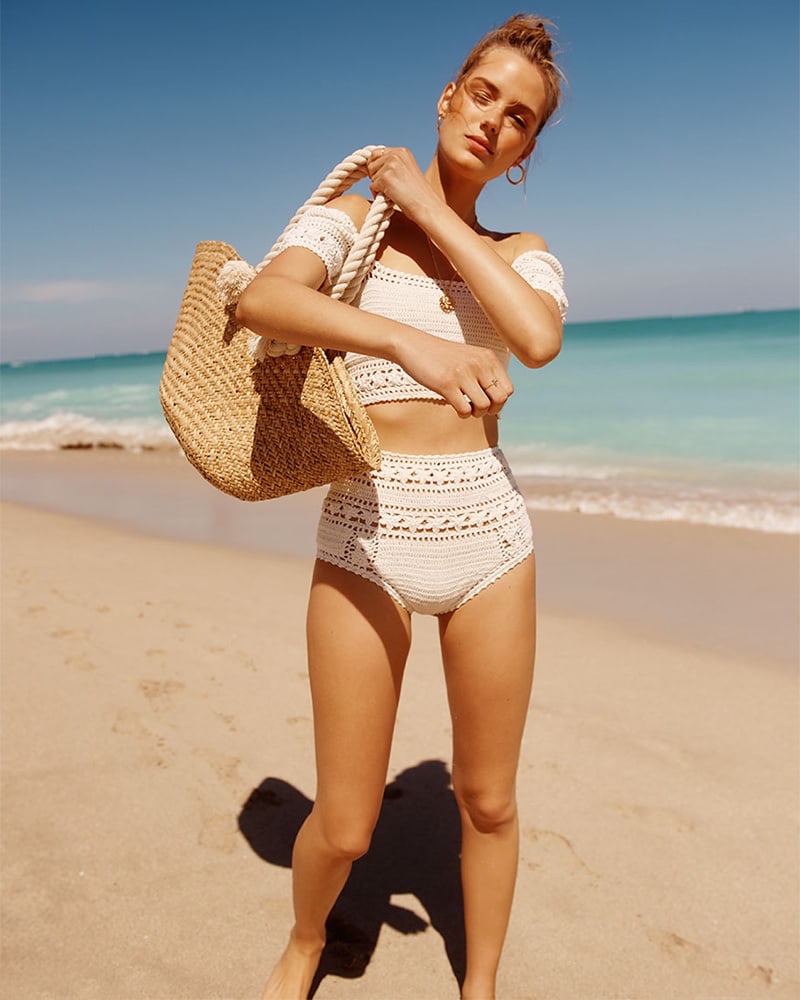 She Made Me 'Rose' Crochet Crop Bikini Top, 'Rose' Crochet Bikini Bottoms, Bronzallure Thick Hoop Earrings and Hat Attack Rope Handle Market Basket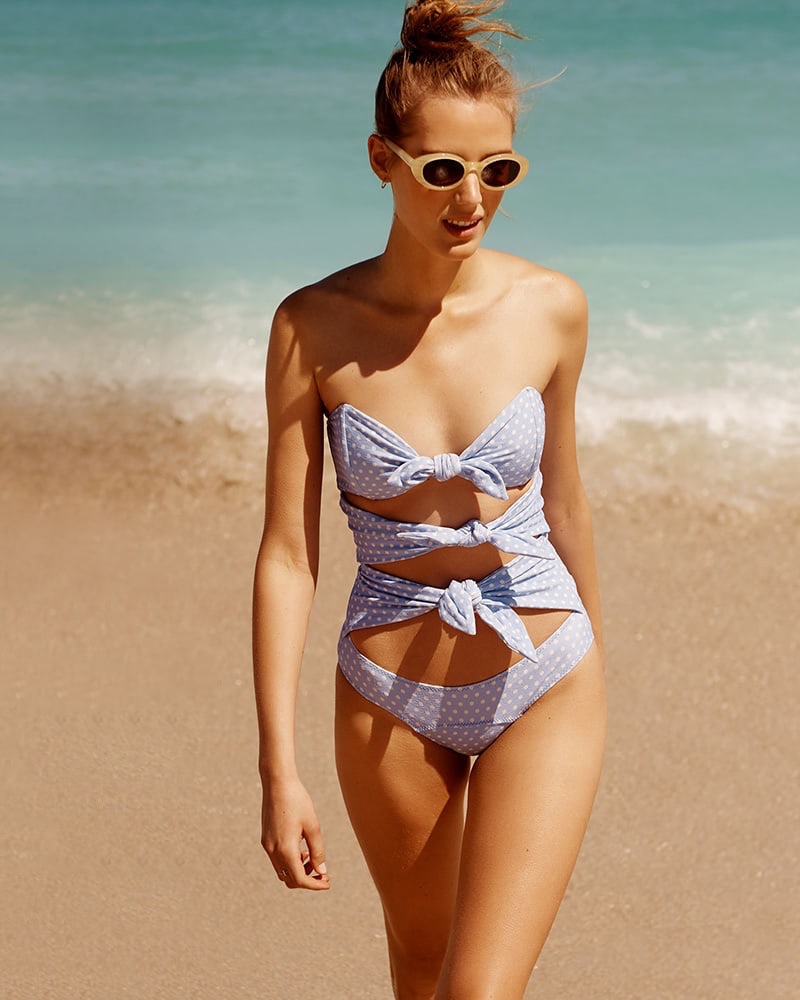 Lisa Marie Fernandez 'Triple Poppy' Swimsuit and Elizabeth and James 'McKinley' Sunglasses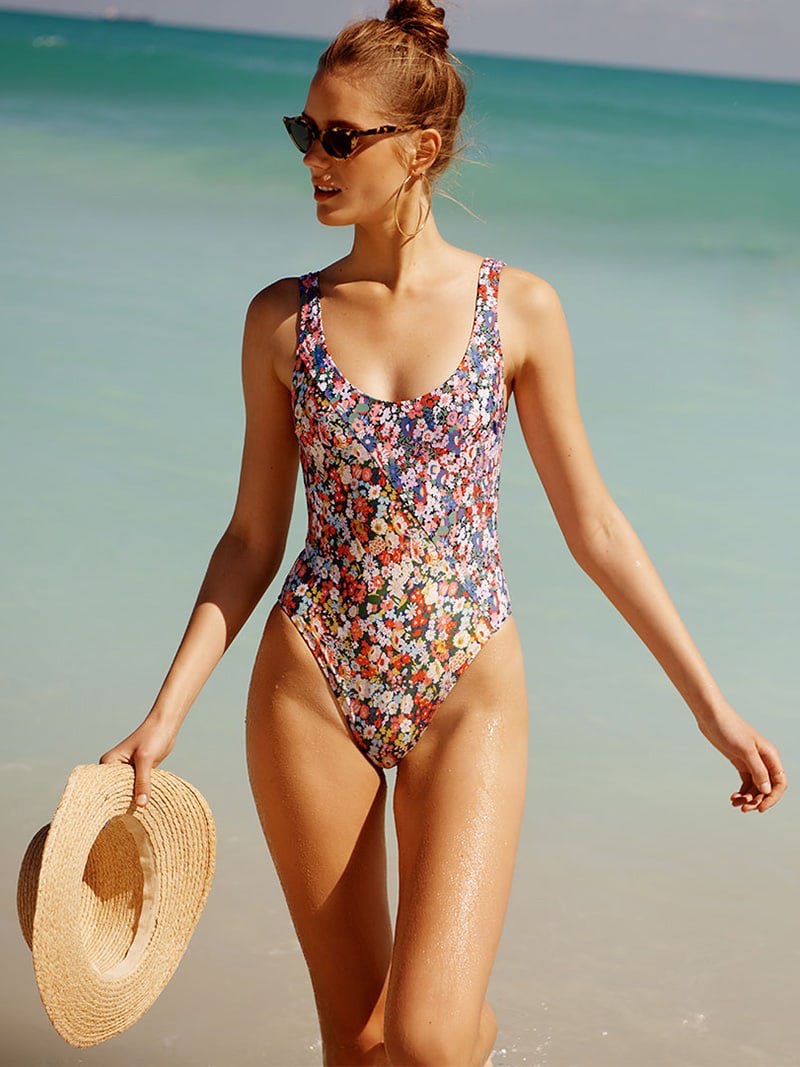 Lisa Marie Fernandez 'Triple Poppy' Swimsuit and Elizabeth and James 'McKinley' Sunglasses
Designer Bags, Wallet, Purse, Belt & Accessories Official Site, Best Price & Quality, Free Worldwide Shipping, Free Returns. Each Bag Is A Work Of Art - Handmade - Cowhide Art - Can Custom-Made

Categories

New Posts

Hot Posts