Categories:
Other Brands
Alexina Graham appears in the March 2018 issue of Vogue Arabia. Photographed by Jack Waterlot, the British beauty models dreamy gowns and dresses from the spring collections. Stylist Katie Trotter dresses Alexina in airy silks, romantic ruffles and glittering sequins. The redhead impresses wearing the designs of Dior, Zuhair Murad, Chanel and more.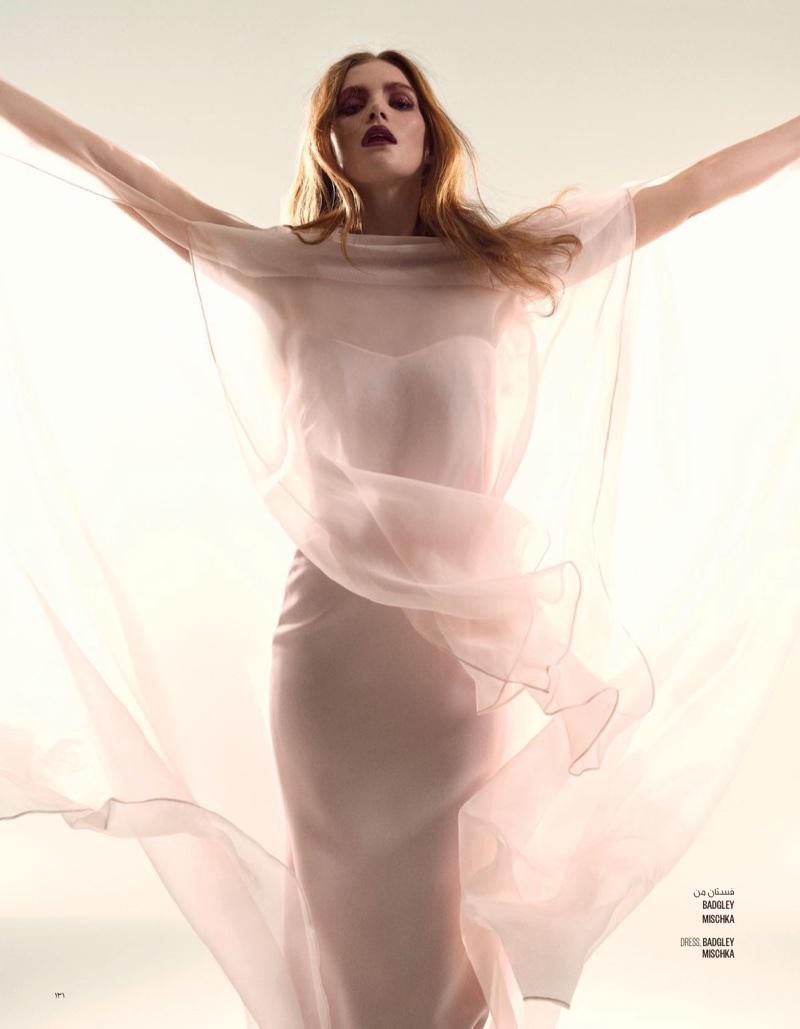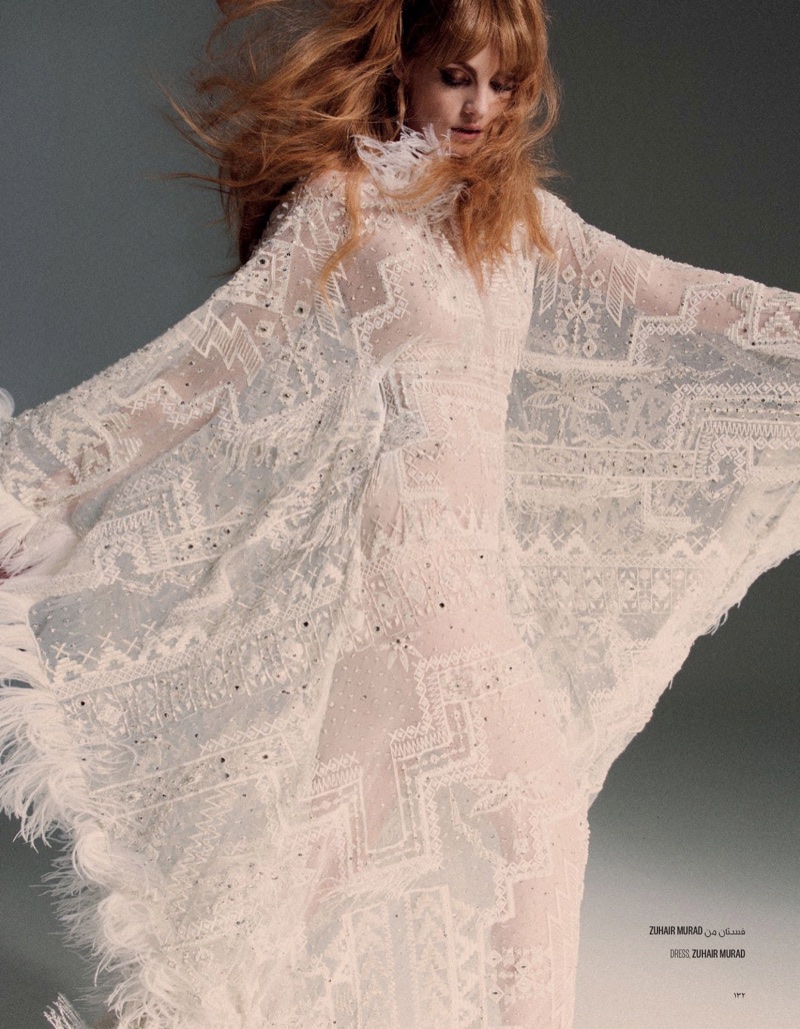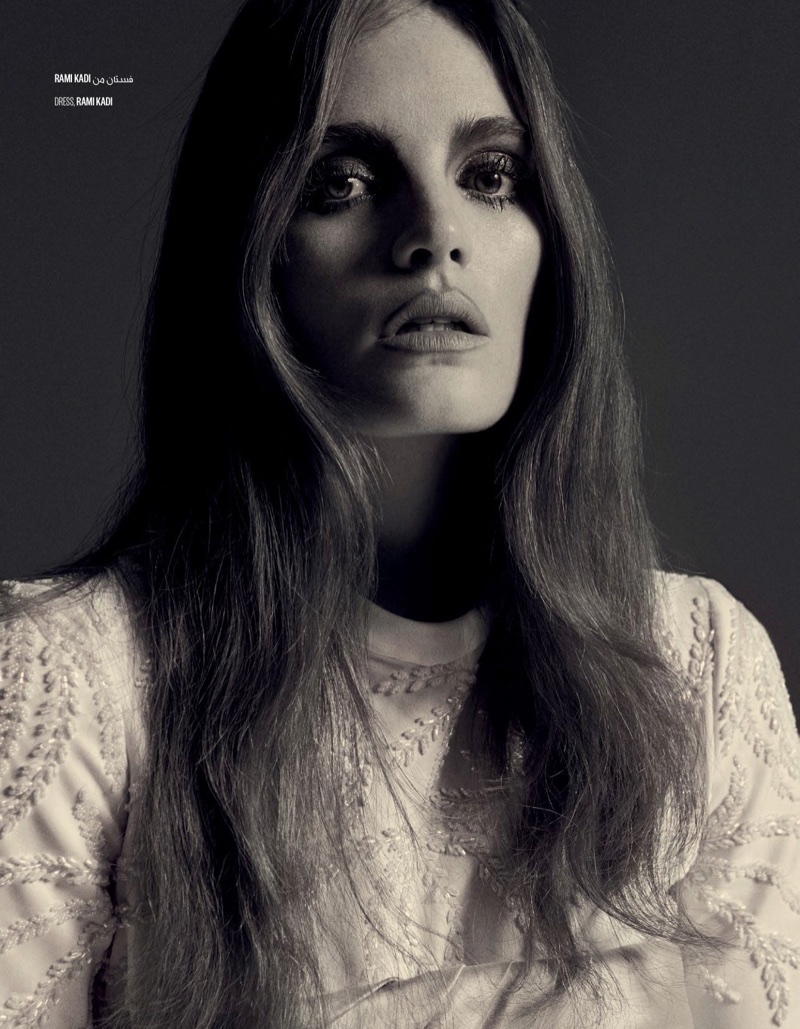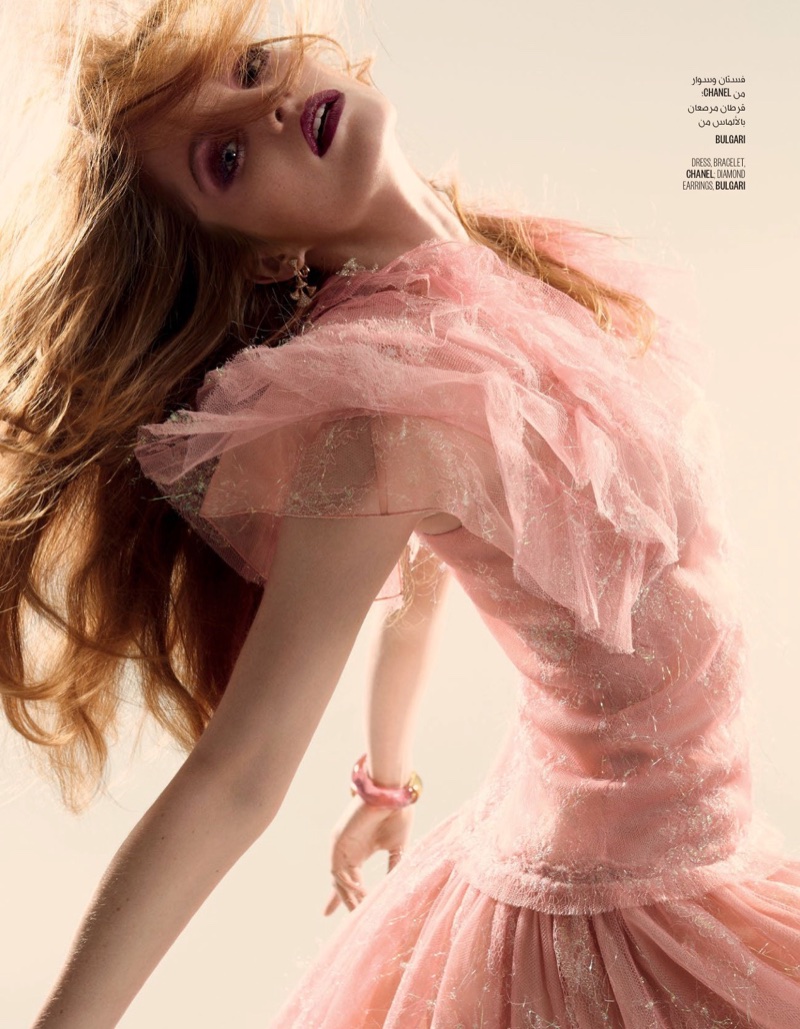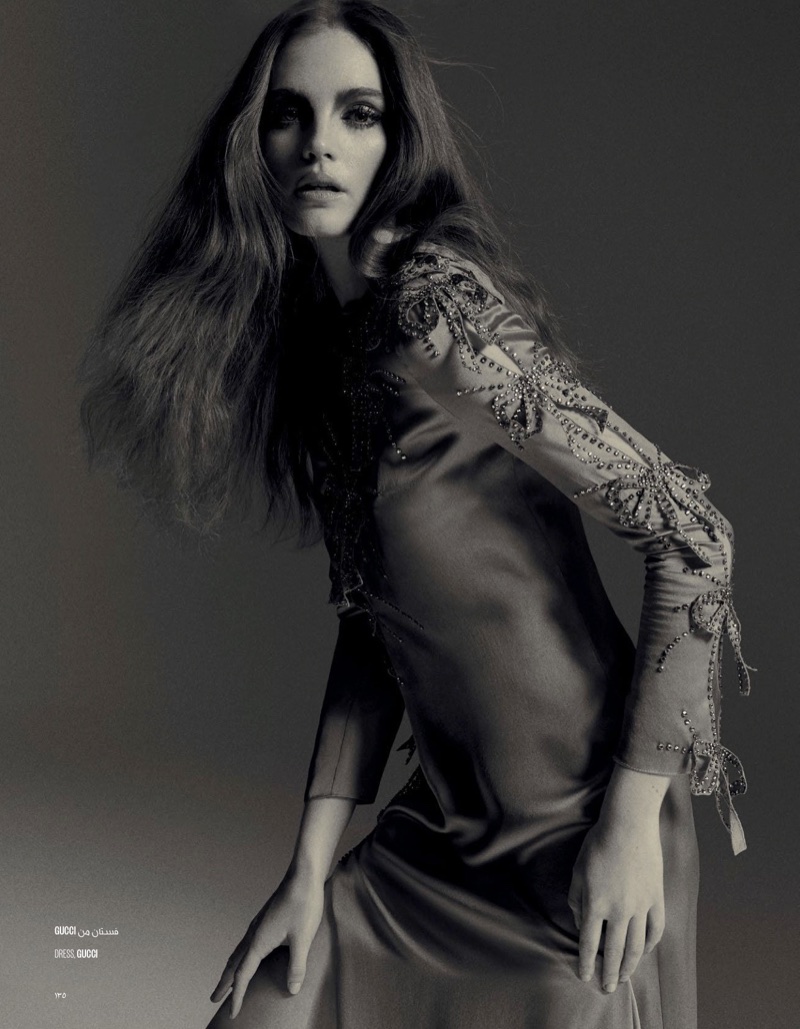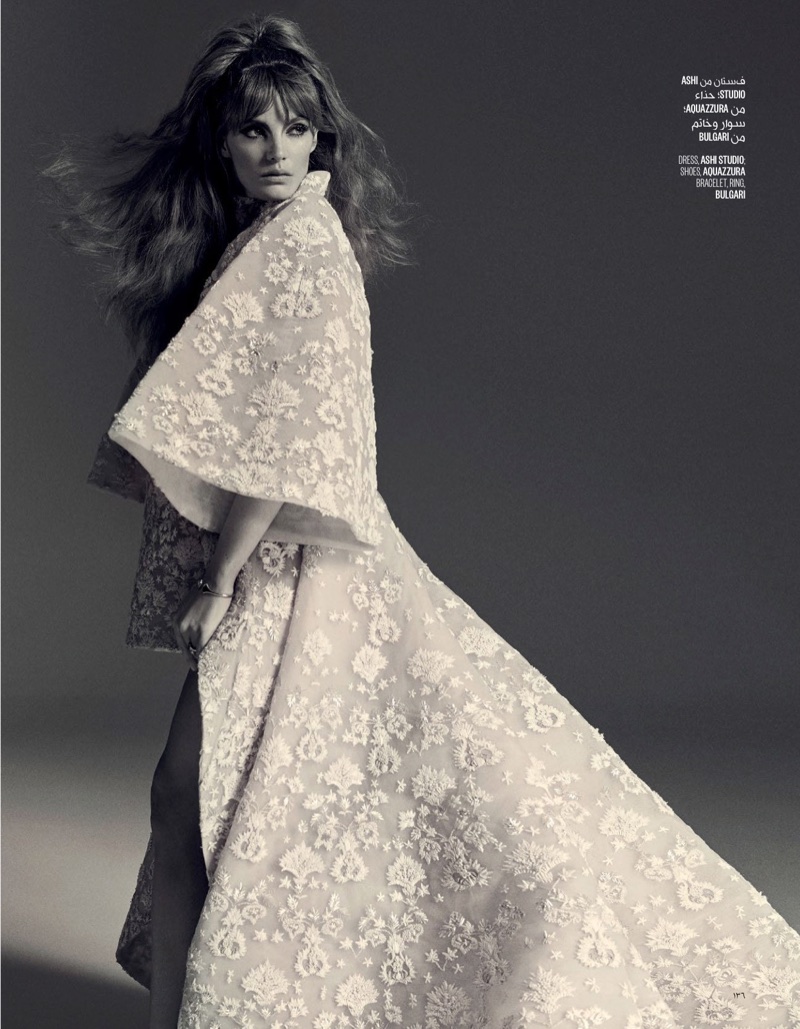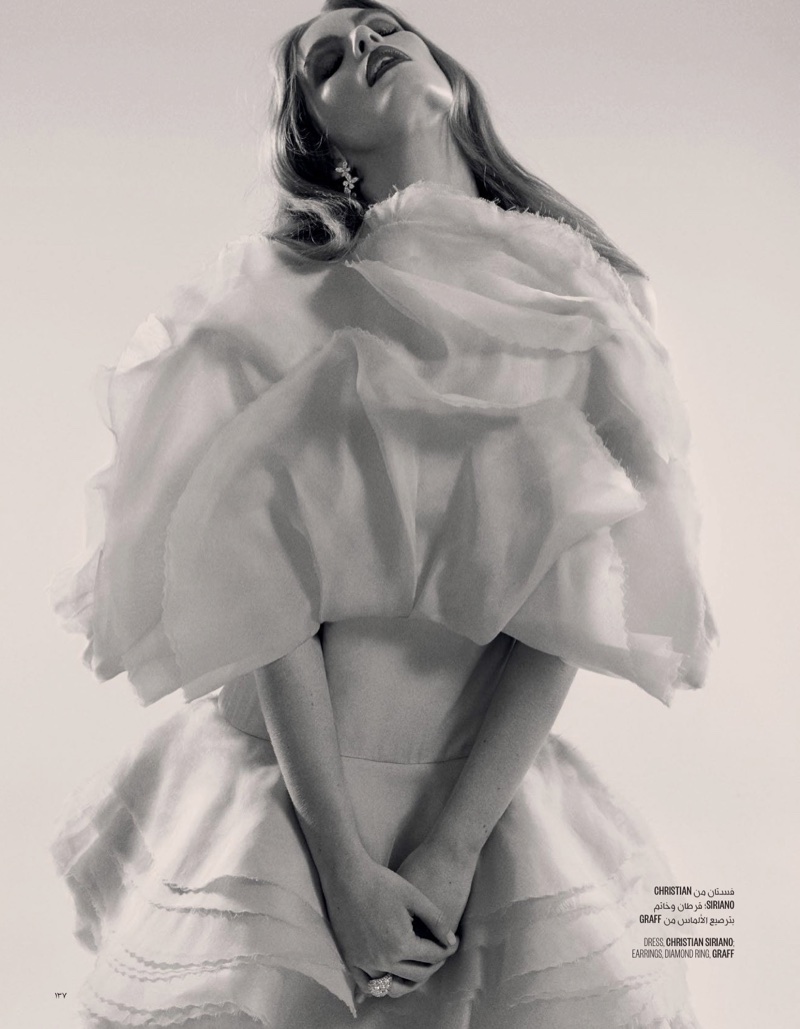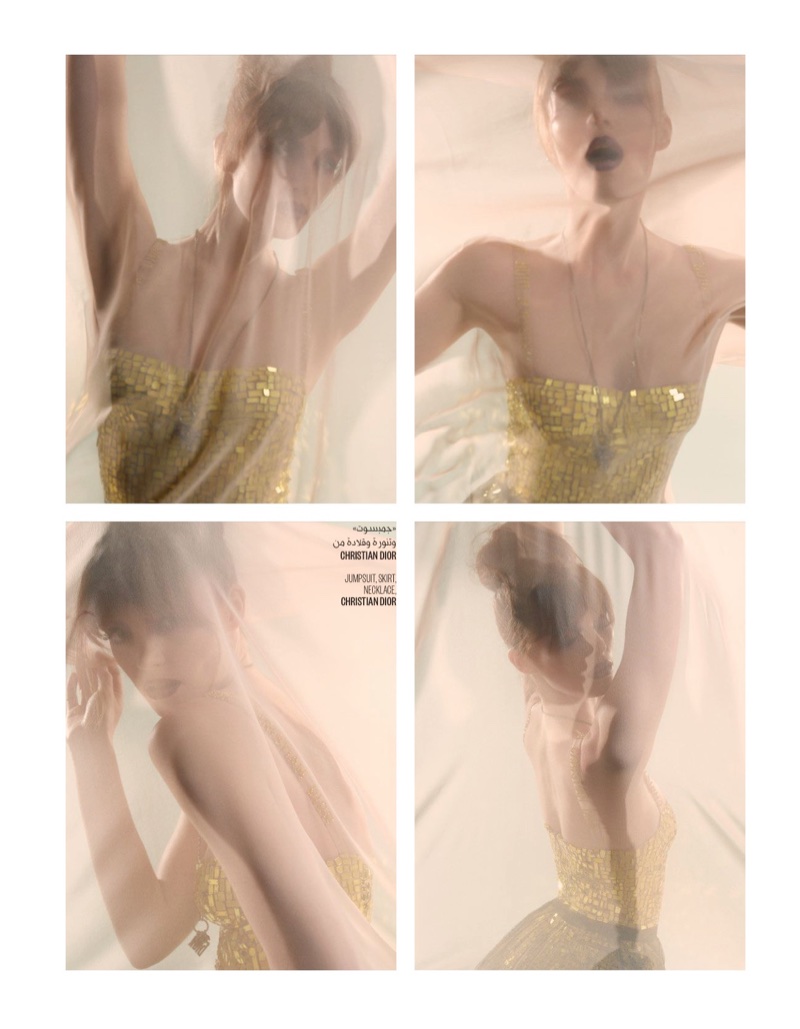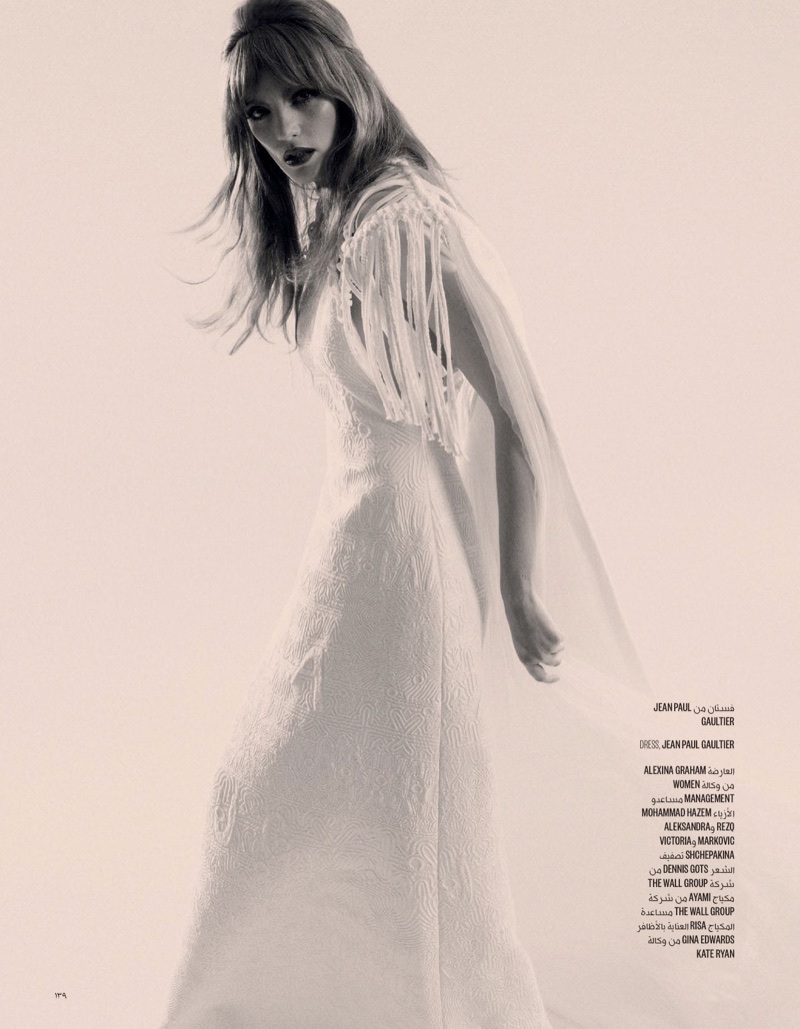 comnum(0) tbcount(0) tbcount(285)
Categories:
Other Brands
When Chanel deleted the GST, they came back with the Large Classic Tote. But when they removed the PST, they did not brought back a new smaller tote bag. And so, maybe this Small Classic Tote Bag will do? Will it?
The Design
So what's with this Small Classic Tote? Well one word; beautiful! You see, the entire body from the handle to the bottom is designed to become the next classic bag. It's diamond quilted and comes with smooth leather handles. The handles even look pretty strong, so that you can tote even when carrying heavier items (not recommended though).
It also comes with long woven chain leather strap for shoulder carry, but we're already happy with the handles. Oh, and there is a CC charm attached to the handles, can you see that?
Whether this bag is seasonal or not, it looks classic and it feels timeless. It's also crafted in one of our favorite leather – caviar. That's right, the extra hard but solid leather.
So what do you think? Is it shopping spree time yet?
The Interior
If you take a good look at the bag, you can see that there are three compartments, including one zipped compartment. So this bag is not only beautiful beyond words, but it's also designed to be practical and help you organize your personal belongings.
The Prices And Sizes
Unfortunately we do not have the style code, sizes and prices right now. Please check with the SA for more details.
More Images And Colors
comnum(0) tbcount(0) tbcount(379)
Categories:
Other Brands
Joan Smalls heads to the desert for the March 2018 cover of Harper's Bazaar Arabia. In front of the lens of Mariano Vivanco, the Puerto Rican beauty wears a sleek half up, half down hairstyle in the image. For the inside spread, Joan looks like a desert goddess posing in chic looks from the spring collections. Stylist Jimi Urquiaga selects designs from labels such as Gucci, Hermes and Loewe.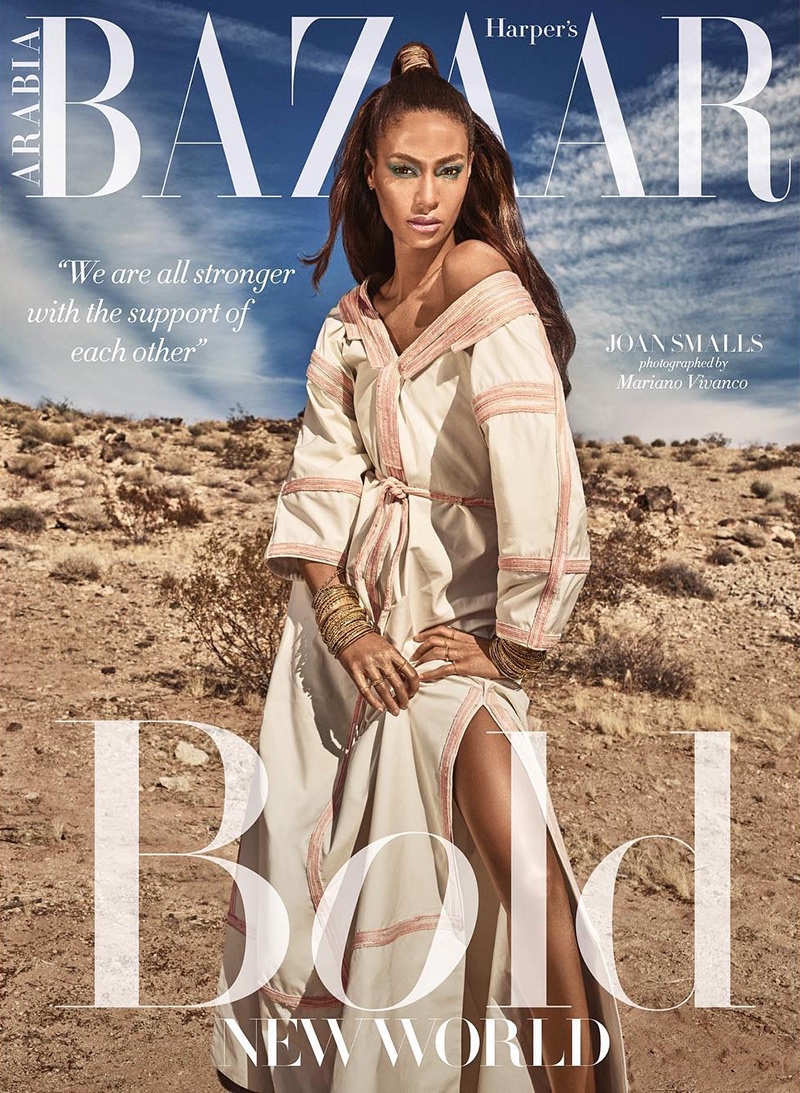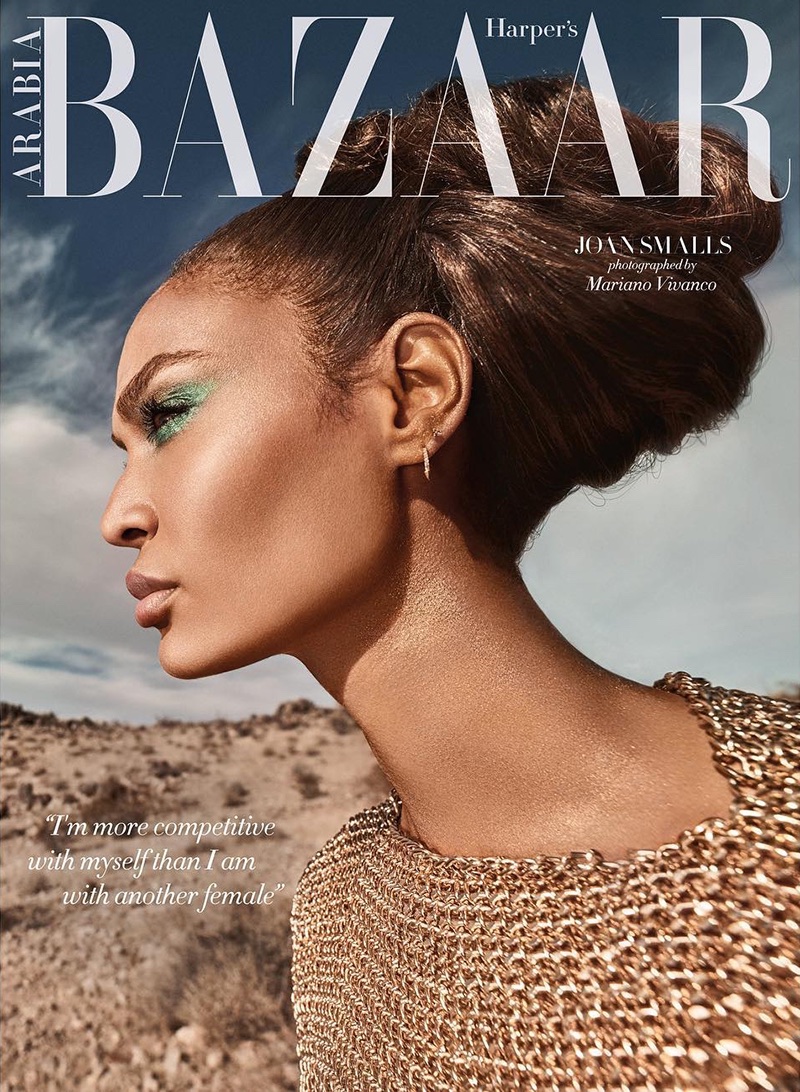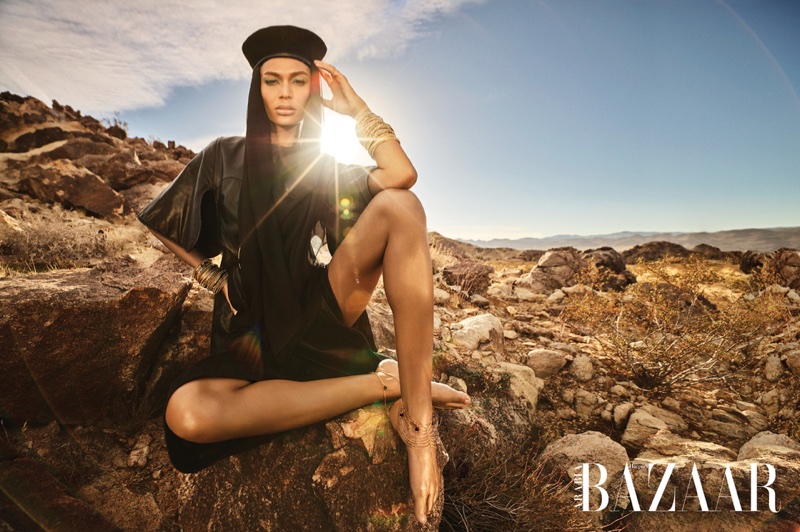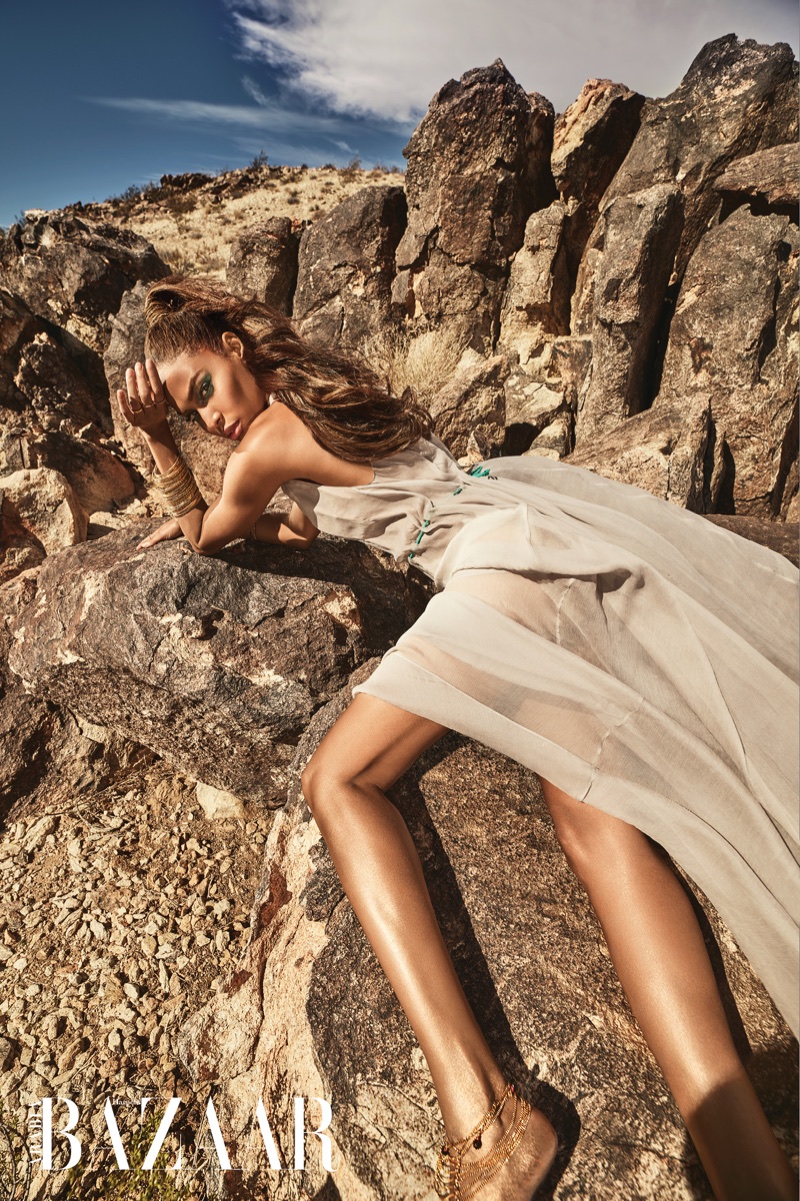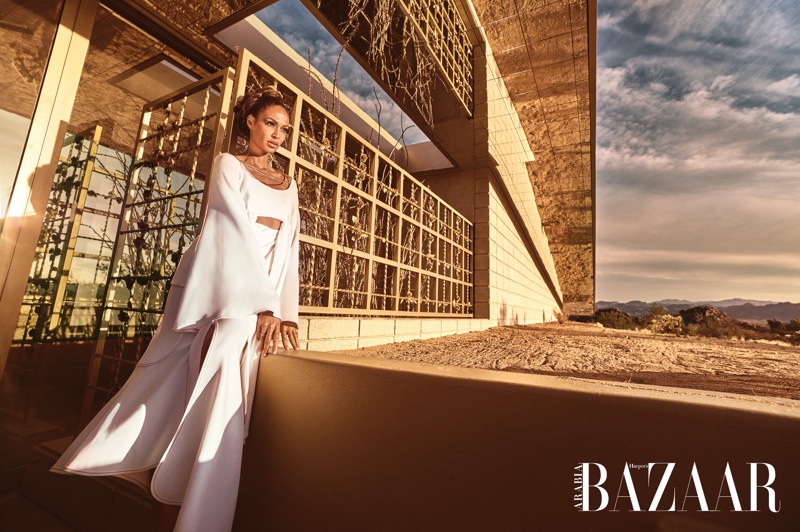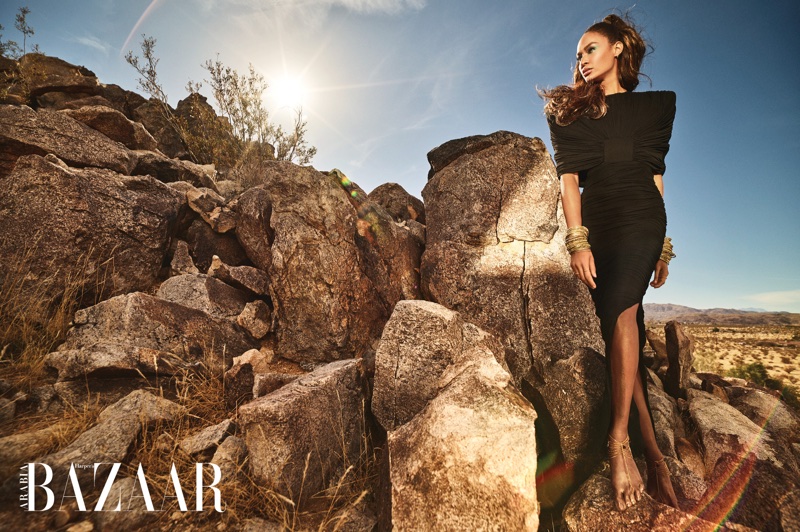 comnum(0) tbcount(0) tbcount(373)
Categories:
Other Brands
comnum(0) tbcount(0) tbcount(373)
Categories:
Other Brands
What's the best way to differentiate yourself without sacrificing your love for the classics? Well, here's the secret – take an iconic handbag, but with seasonal addition. For example, these Boy Chanel Braided WOCs from Chanel Spring Summer 2018 Collection Act 1. It's like hitting two jackpots in one; you get the style you want and it's beautiful as well. So what do you think?
The Design
Or you can just buy it as an investment because you like collecting Boys. These Boy Chanel WOCs are the ones that you want to bring with when having fine dine with your friends. And the best of all, without any hype, you can never go wrong with these. Always in-style. Forever-trending and better than investing stocks.
These Boy WOCs are nicely built without the quilting, but instead the centers are crafted with two-tone braided-patterns in lambskin. The two-tone eliminates the boredom out of the bag and creates a touchy and lovely contrast. The middle features the iconic studded clasp that everyone fashion girl loves. And what's best of all? These are unique designs because they will be gone when the season is over.
And if you doubt whether this Boy will be useful or not. Ask yourself; is there a moment when you need this beautiful thing? Of course there is.
The Interior
The interior looks like a big wallet. Inside you will find multiple compartments with patch pockets and credit card slots to help you organize your daily essentials. The only question left is; will you be carrying it day or night? Or both?
The Prices And Sizes
Style code A80287, measuring 4.8' x 7.6' x 1.4' inches, priced at $3150 USD, €2950 EUR, £2670 GBP, $4960 SGD, $25900 HKD, $4650 AUD via Chanel boutiques.
More Images And Colors
comnum(0) tbcount(0) tbcount(342)
Categories:
Other Brands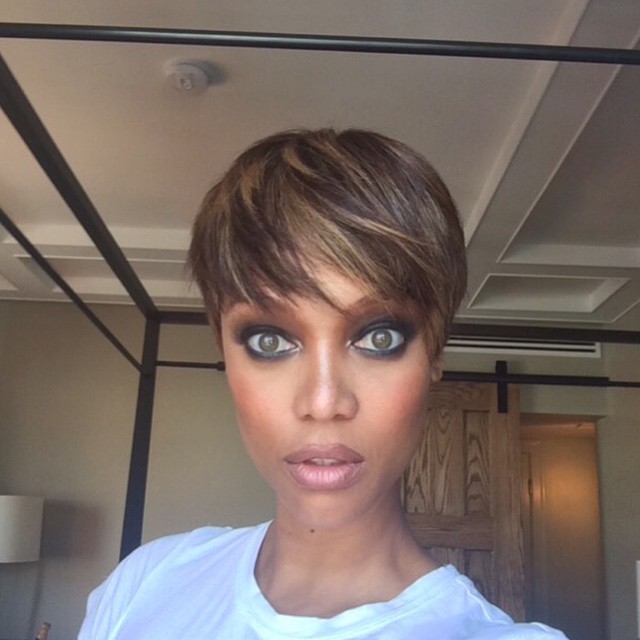 Tyra Banks with a pixie haircut
Choosing a short hairstyle for summer is the best decision you can make. Short hair can be flattering and fun to style, especially if you manage to match it with your summer wardrobe. Summer is a perfect time to experiment with different short hairstyles. Because it gets so hot, none of us wants to deal with long hair; we want something easier to manage. Our summer wardrobe is usually more colorful and casual, so we need to match our hairstyles with that.
#1: PUSHED BACK
This fun yet convenient hairstyle is perfect for hot summer days. Who wants their hair to keep getting stuck in their face all the time? Styling your hair this way is fun and simple. With this hairstyle, you can wear all recent and bold summer fashion pieces. Go for a statement V-neck tee and cropped pants to match your pushed back hairstyle.
#2: CROWN BRAID
Braid-hairstyles are great for women with hair of their own. You can try these short hairstyles for thick hair, too. Crown braids are flattering to all women. They go amazingly well with more feminine and soft summer wardrobe pieces. Just a simple dress or a flowery skirt with this hairstyle can make you look like a princess. It's a match made in heaven, really.
#3: CURLY AND MESSY
If you want to embrace your short hair that has a mind of its own, cut it shorter and have fun with it. Sometimes curly hair can be too high maintenance, especially during summer. That's why cutting it short can be an excellent choice. This is a flattering look for women with strong facial features. It goes great with simple wardrobe pieces. Even wearing simple dresses or shirts can look fun with this hairstyle.
#4: BOLD HAIRSTYLE
This one is for rebellious women. Everyone will notice how unique your hairstyle is, especially if you choose a bold hair color. This short hairstyle is flattering for women with strong jawlines. It's great to choose a vampy makeup looks and dark wardrobe pieces. Black leather wardrobe pieces with short dark hair is a perfect bold summer night out combo.
#5: PASTEL COLORS
This mermaid-inspired hair color is especially flattering for women with fair skin. Styling your short hair this way can be fun because there are no rules. Create cute summer curls and tuck one side of the hair behind your ear. Choose a wardrobe that has lighter color clothing pieces. Matching this hairstyle witha white dress will make you look like you've come out from a fairytale.
#6: STATEMENT BANGS
Bold-looking bangs will be especially flattering for women with larger foreheads. To create a full statement look, match this hairstyle with dark and mysterious wardrobe pieces. This is a great look for a fun summer night out. Take some time to perfectly brush your hair to the front and put some hairspray, so it stays put. A dark makeup style can also take this whole look to a new level. Everyone in the club will wonder who is this mysterious woman.
Short hairstyles are great for summer, not just because they're convenient, but because they match our wardrobe. Our summer wardrobe is usually more simple and fun, which means that we can go wild while creating new hairstyles. One of these hairstyles will definitely speak to you, so go for it!
Designer Bags, Wallet, Purse, Belt & Accessories Official Site, Best Price & Quality, Free Worldwide Shipping, Free Returns. Each Bag Is A Work Of Art - Handmade - Cowhide Art - Can Custom-Made

Categories

New Posts

Hot Posts