Categories:
Other Brands
Ramune Barcyte graces the pages of Vanity Fair Italy's January 24th, 2018 issue. Lensed by Hong Jang Hyun, the leggy beauty poses in sporty ensembles with a glamorous twist. Stylist Alice Gentilucci selects statement pieces from brands such as Chanel, Miu Miu and Giorgio Armani. The curly haired model accessorizes with boxing gloves, soccer balls and tires.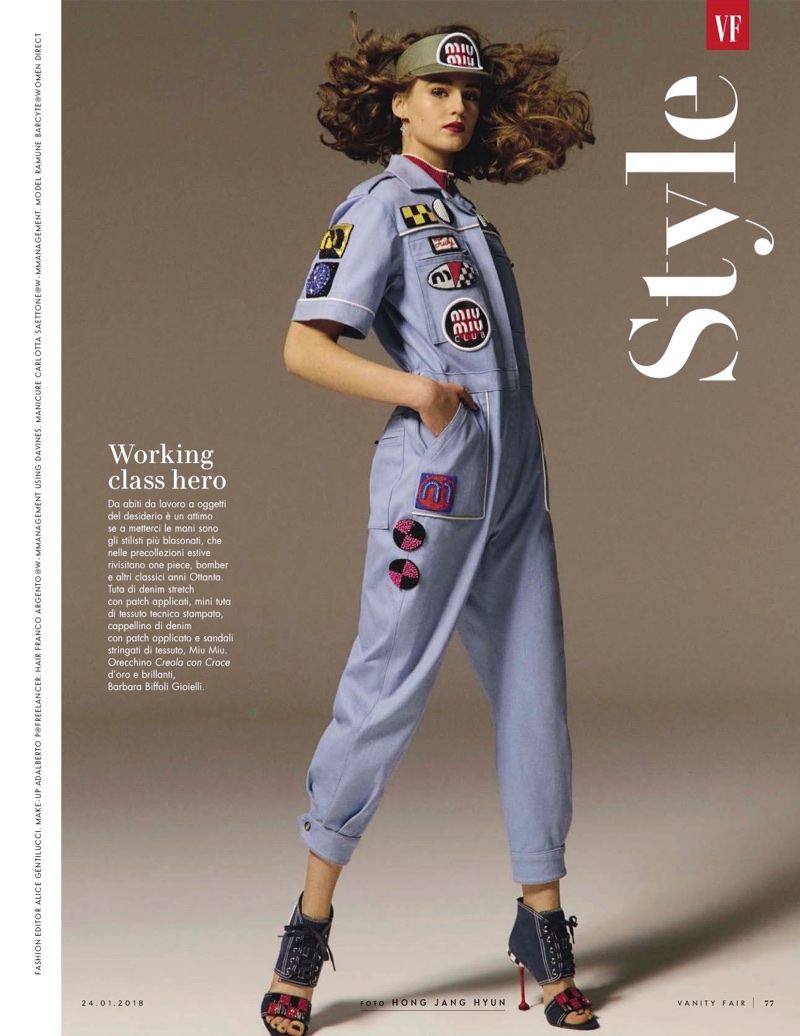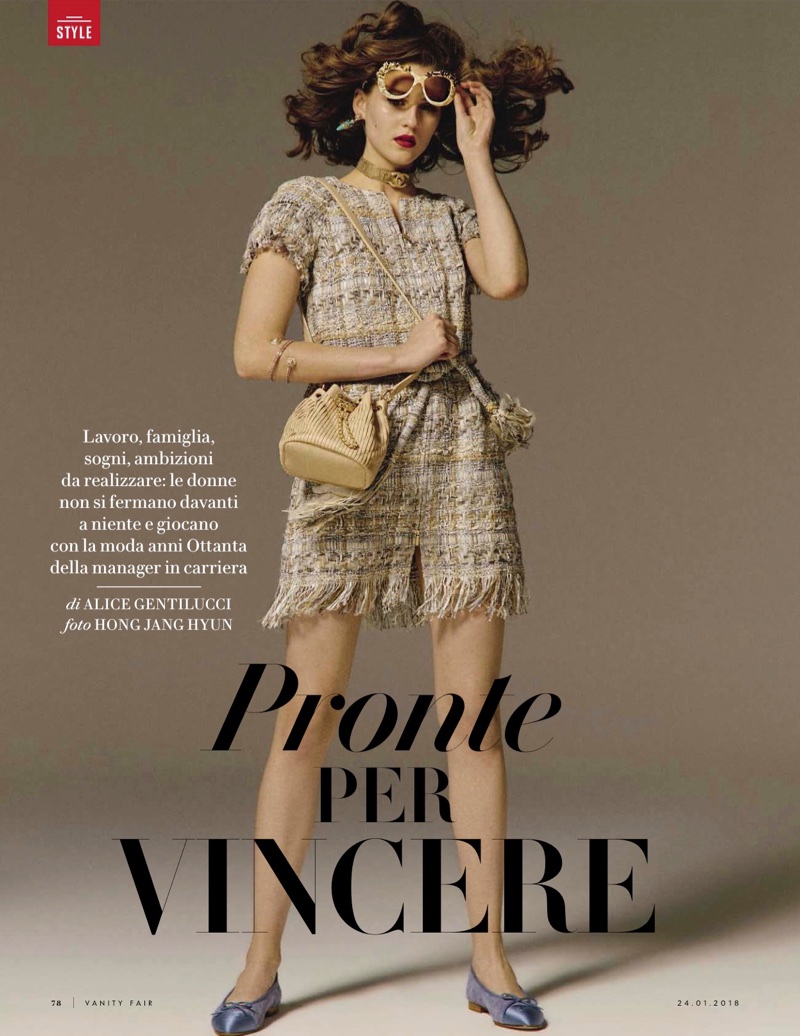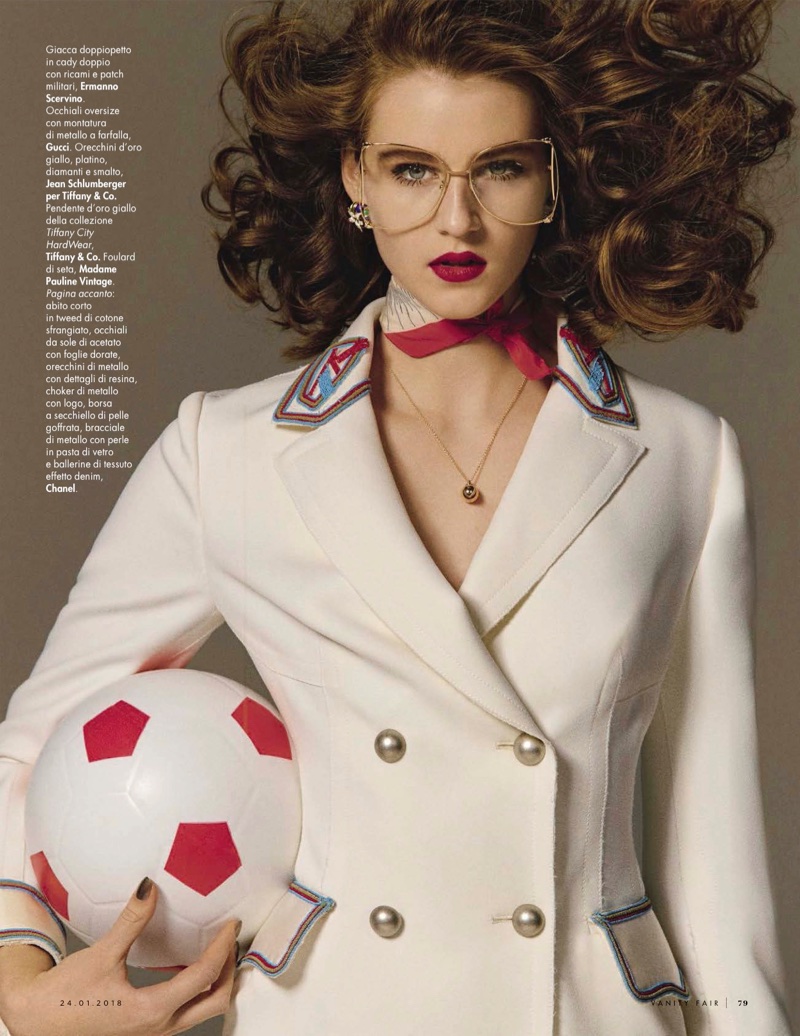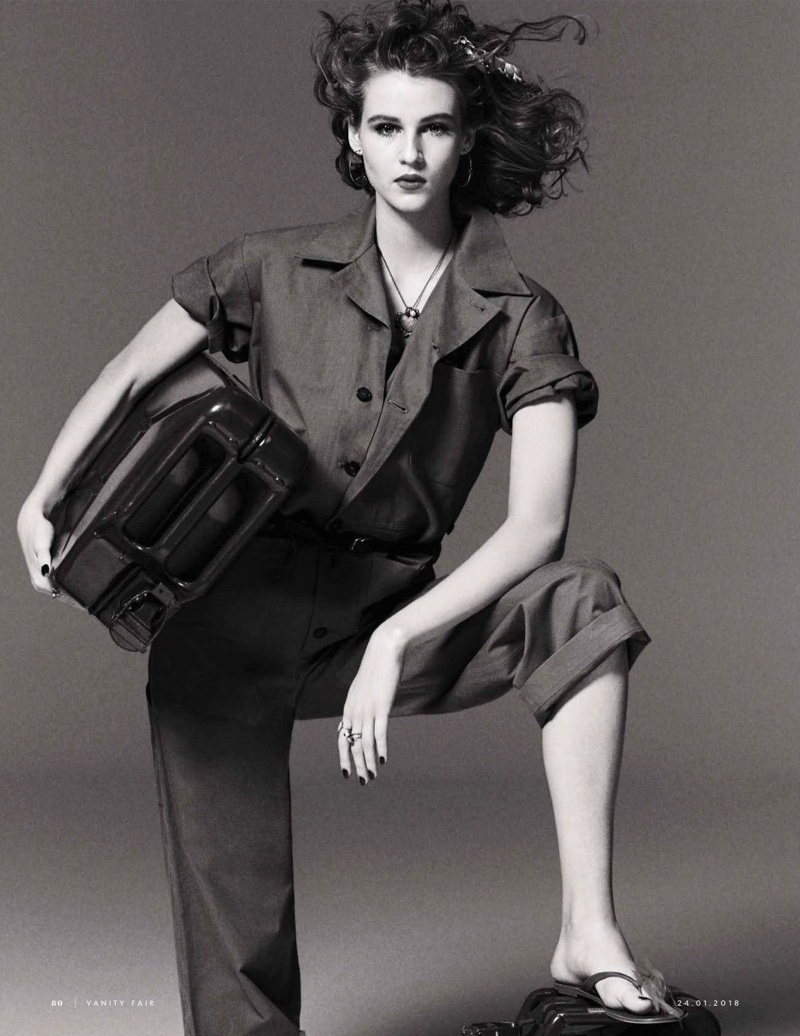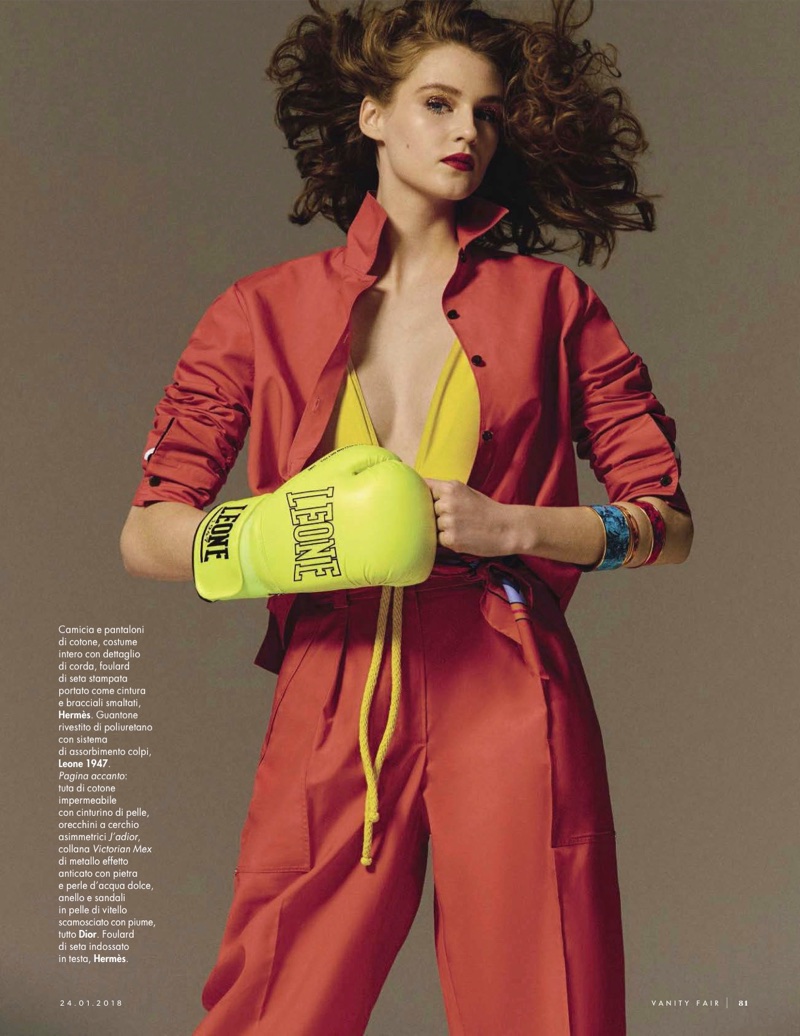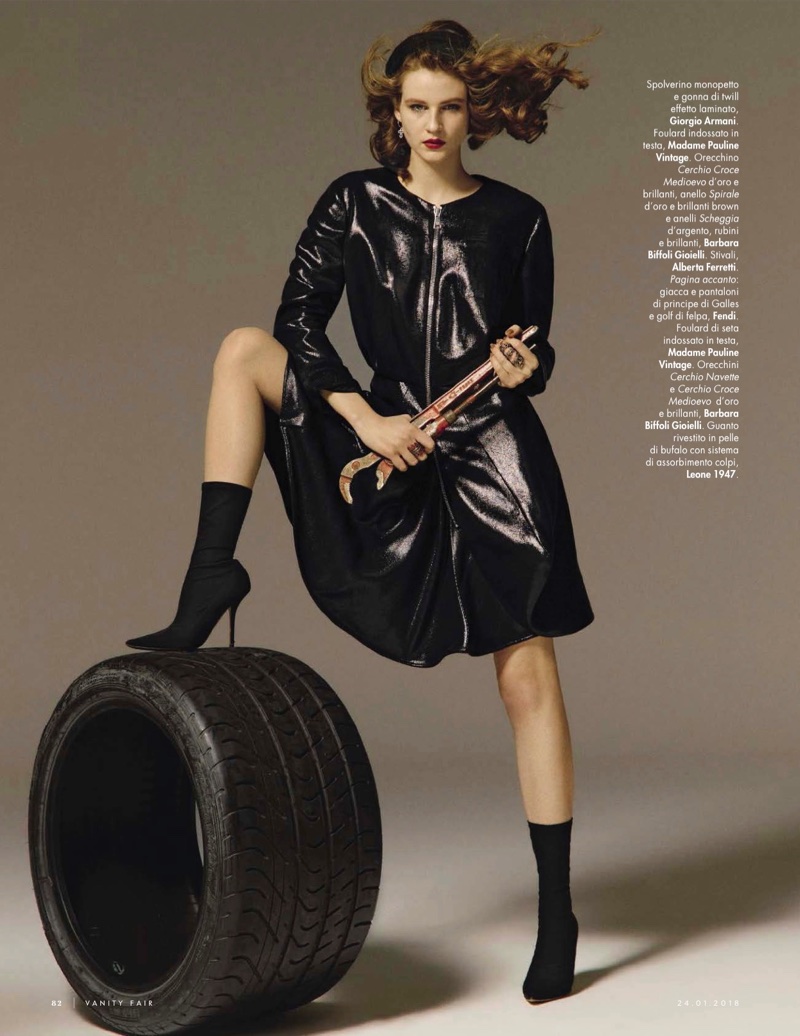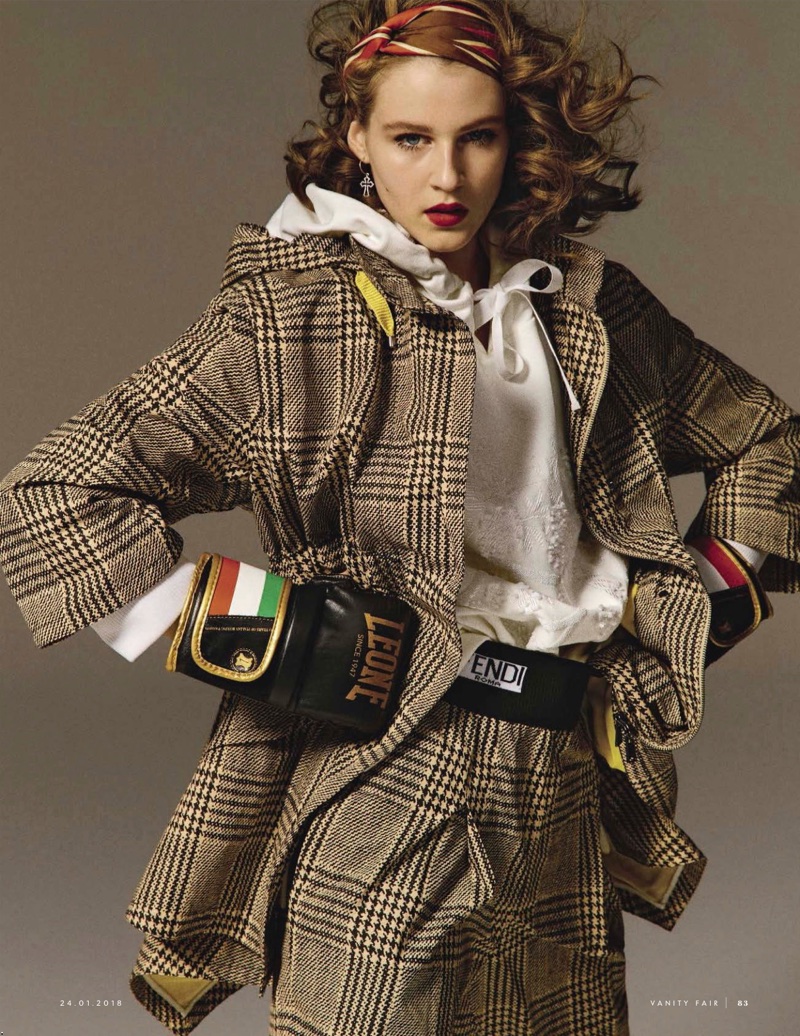 comnum(0) tbcount(0) tbcount(250)
Categories:
Other Brands
You can't have missed the Chanel Coco Pleated Drawstring Bag as it was showcased multiple times on the Cruise 2018 Runway. There are also other types of the Coco Pleated Bag released; like the Coco Pleats Clutches. This drawstring bag is only available in this season and will be discontinued afterwards. It's one of the Ancient Greek inspired handbags.
The Design
The crumpled calfskin leather on the Coco Pleated Drawstring Bag has been fully covered in the Coco Pleats Clutch review. The crumpled calfskin is kind-of the soft version of the crinkled aged calfskin on the Reissue 2.55 Bag. Both are crunch, but the crumpled calfskin is slightly less.
The pleated design is quite interesting because it maintains the leather flexible while creating an interest stripe-contrast. Also, the woven chain leather strap is attached to a round-ancient-greek-inspired eyelets, which is quite unique. The drawstring is also made with woven chain leather strap but it features the oversized, bold CC logo. And oh yes, it's the same CC logo as on the Gabrielle Bag.
You can carry this back cross body, or cross body but then like a backpack on your shoulder. This bag is beautiful, unique and limited.
The Interior
Each of these drawstring bags is spacious. Depending on the size, you can load a lot of stuff inside. And the leather is flexible, so overstuffing is not recommended, but possible. It's the ideal bag if you need to transport a lot of essentials.
The Prices And Sizes
Chanel Small Coco Pleats Drawstring Bag
Style code: A91757
Size: 6.3 x 6.3 x 5.1 inches
Price: $3200 USD, €3150 euro, £2920 GBP, $5290 SGD, $27400 HKD, ¥419040 JPY,16650 MYR, $4375 CAD
Chanel Coco Pleats Drawstring Bag
Style code: A91759
Size: 9.8 x 9.4 x 6.3 inches
Price: $3800 USD, €3750 euro, £3480 GBP, $6300 SGD, $32700 HKD, ¥498960 JPY,19800 MYR, $5225 CAD
Chanel Small Coco Pleats Backpack
Style code: A57145
Size: 11.4 x 5.9 x 5.9 inches
Price: $5100 USD, €5150 euro, £4780 GBP, $8650 SGD, $44900 HKD, ¥684720 JPY,27200 MYR, $7175 CAD
Chanel Medium Coco Pleats Backpack
Style code: A57142
Size: 16.5 x 5.9 x 5.9 inches
Price: $5300 USD, €5350 euro, £4960 GBP, $8990 SGD, $46600 HKD, ¥711720 JPY,28260 MYR, $7450 CAD
Chanel Large Coco Pleats Backpac
Style code: A57146
Size: 18.9 x 9.4 x 9.4 inches
Price: $8200 USD, €8100 euro, £7510 GBP, $13610 SGD, $70600 HKD, ¥1077840 JPY,42780 MYR, $11250 CAD
More Images And Colors
comnum(0) tbcount(0) tbcount(219)
Categories:
Other Brands
Doutzen Kroes heads to the Louisiana bayou for the pages of Vogue US' February 2018 issue. In front of the lens of Peter Lindbergh, the Dutch model joins her husband Sunnery James and kids for the fashion spread. Stylist Alex Harrington makes sure it is a stylish family affair complete with lightweight coats as well as dreamy dresses. Doutzen poses in designs from the likes of Celine, Dries Van Noten and Burberry.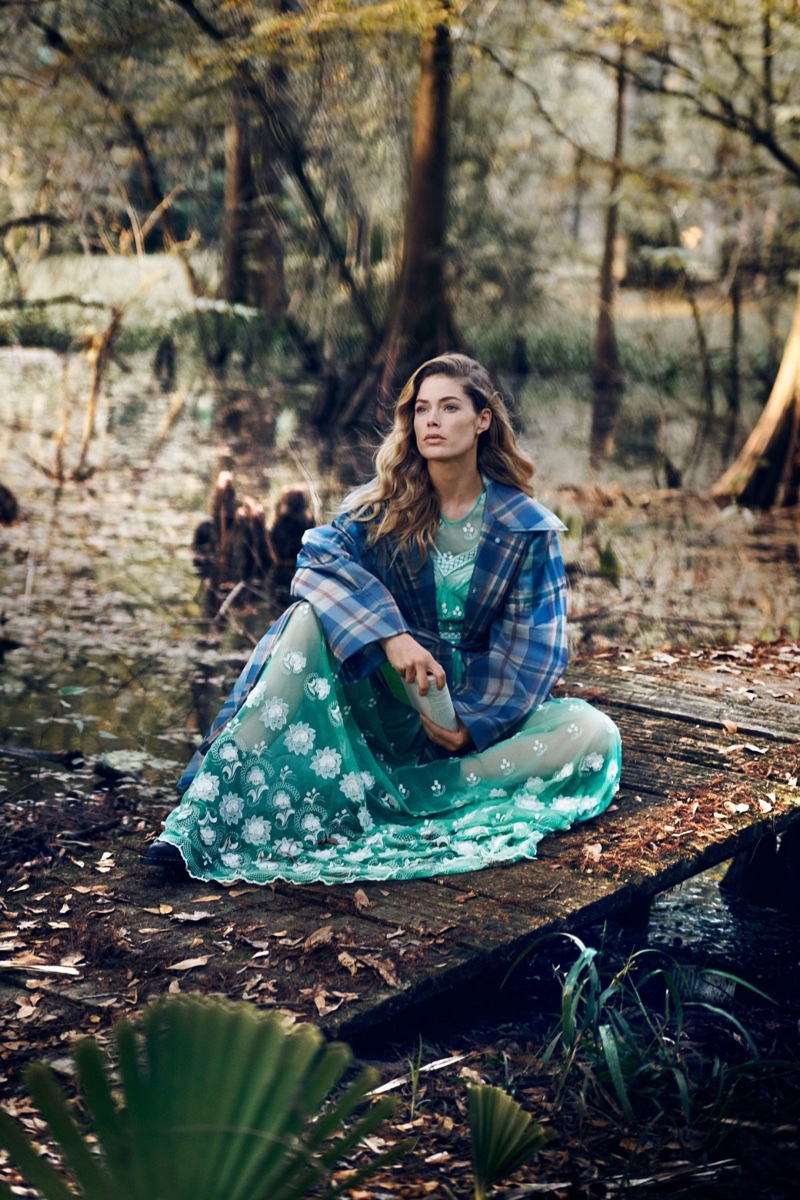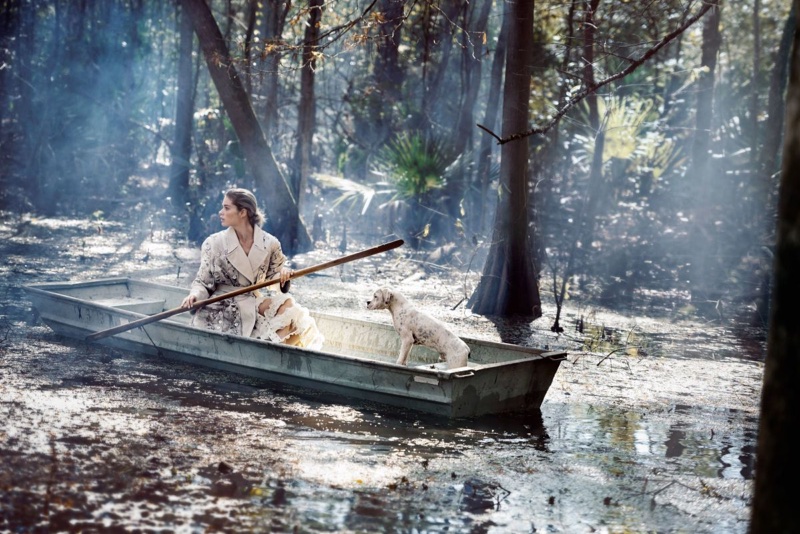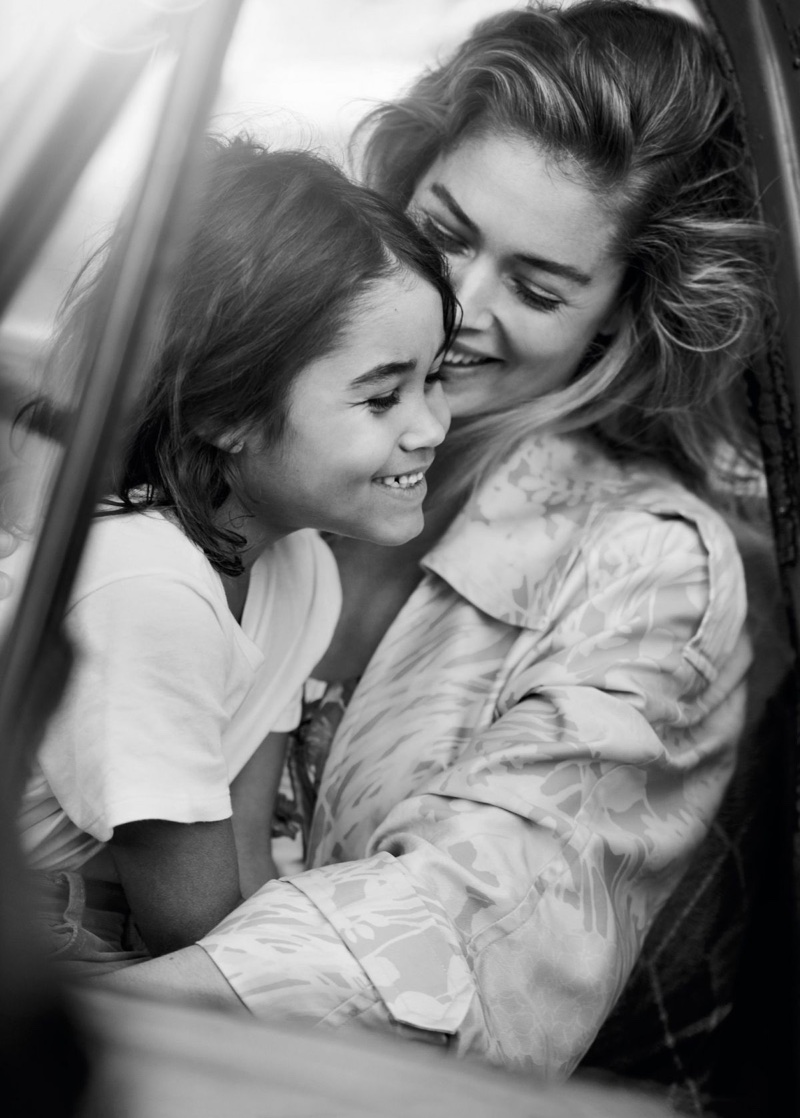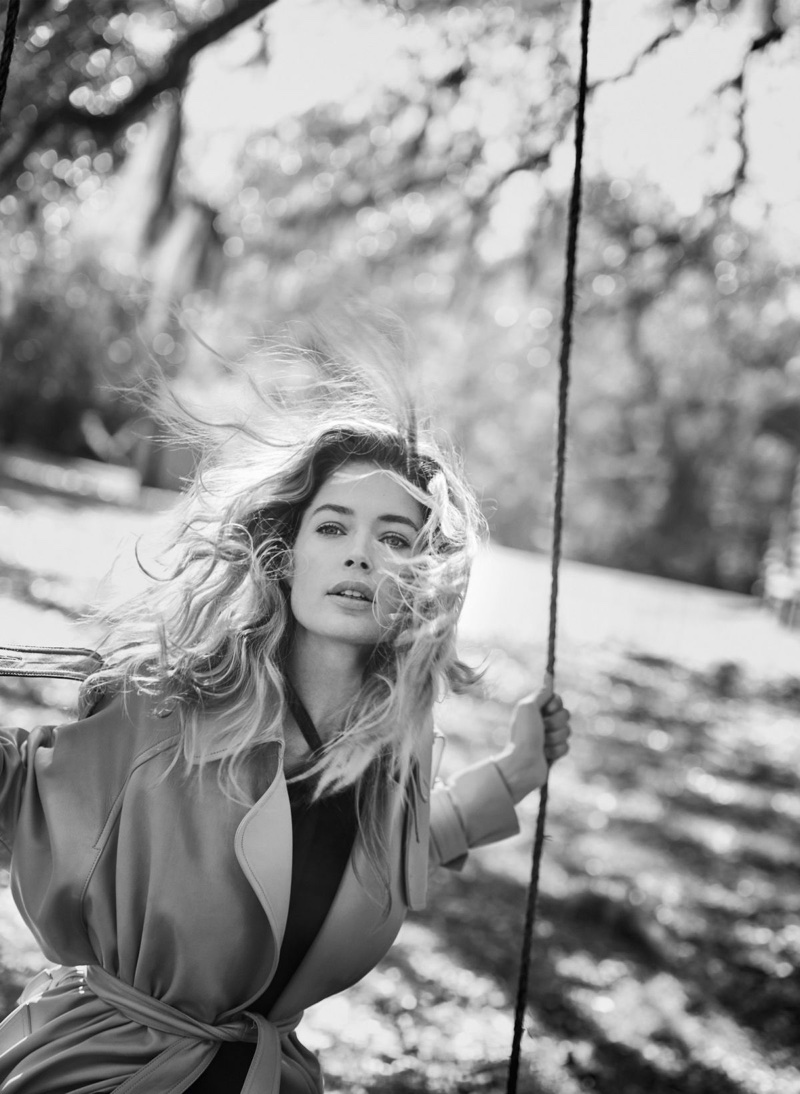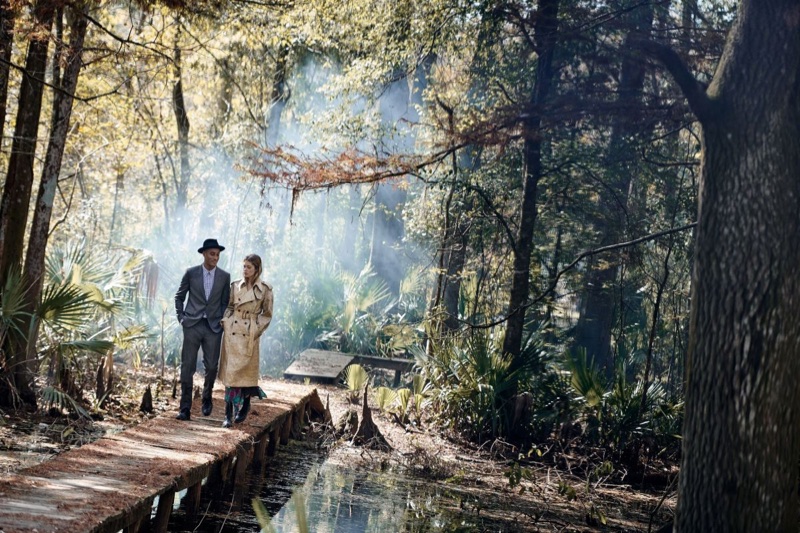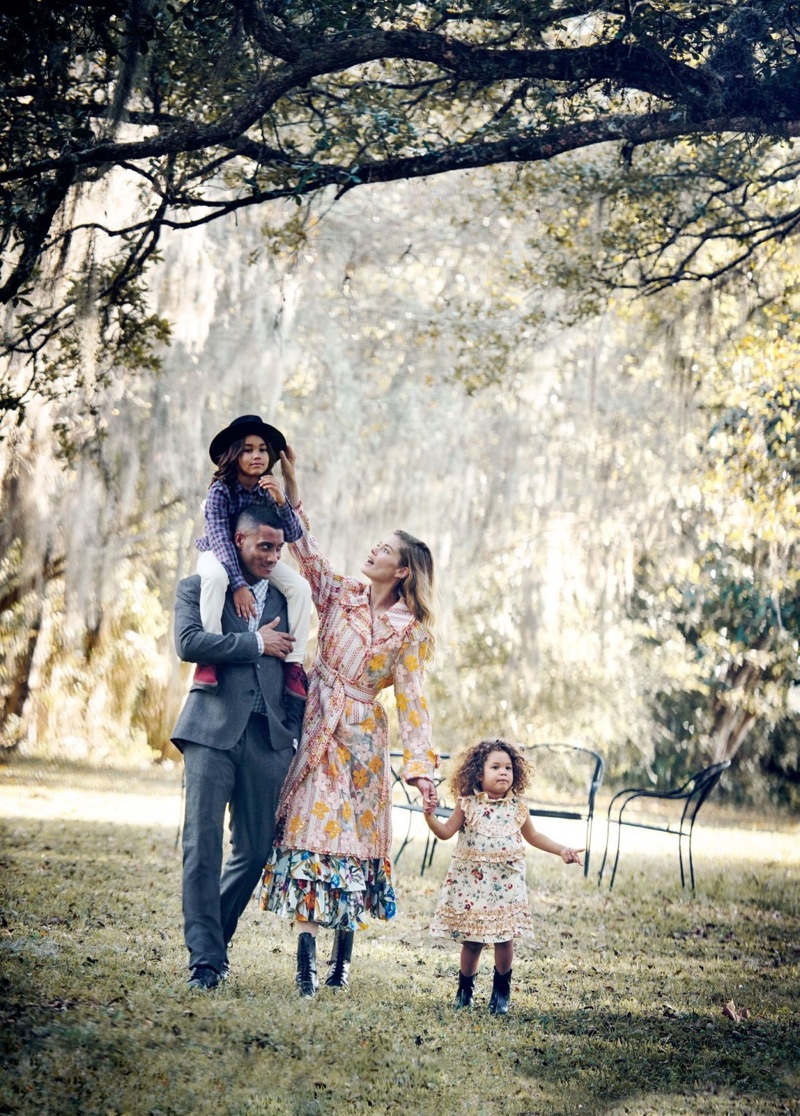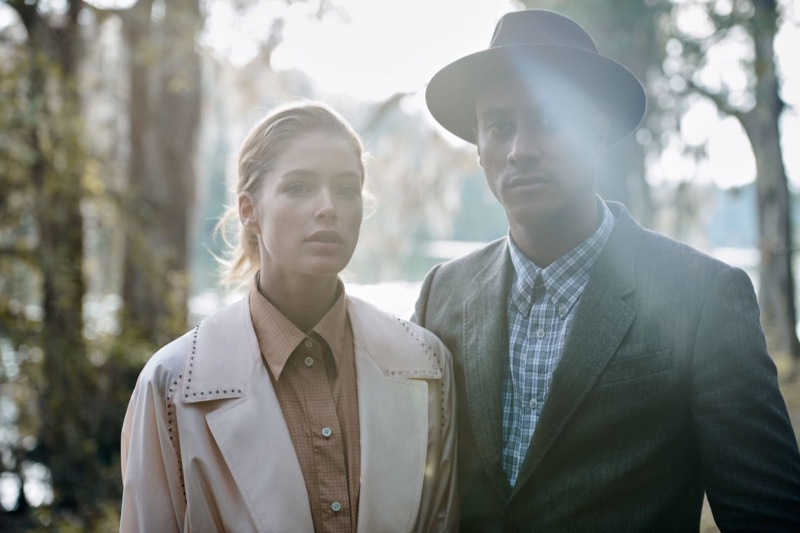 comnum(0) tbcount(0) tbcount(245)
Categories:
Other Brands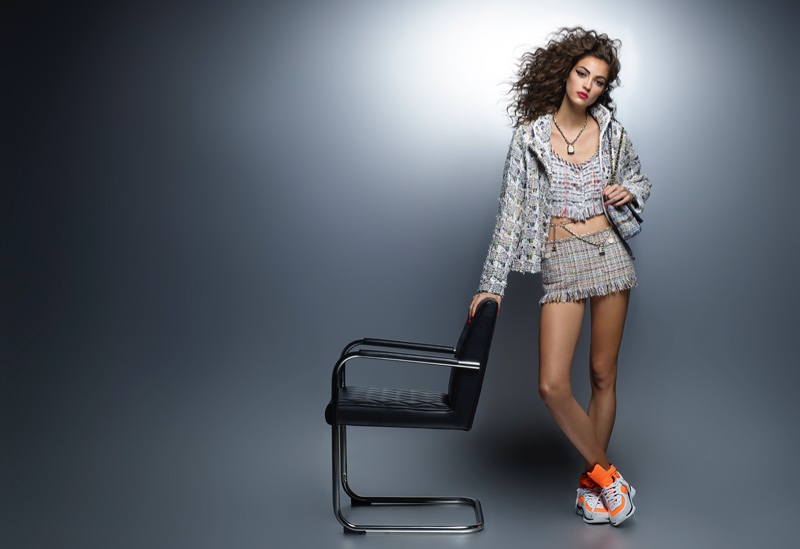 Camille Hurel stars in Chanel's pre-spring 2018 campaign
Rising star Camille Hurel takes the spotlight as the face of Chanel's pre-collection spring-summer 2018 campaign. Designer Karl Lagerfeld looked to the denim jacket as inspiration for the transitional season. Lagerfeld also photographed the campaign which takes to the studio with a minimal, grey backdrop. Camille shows off her legs wearing tweed miniskirts paired with colorful sneakers. The brand's signature quilted bags also stand out in the images.
Related: Anna Ewers is Sailor Chic in Chanel's Pre-Fall 2018 Collection
CHANEL PRE-COLLECTION SPRING 2018 CAMPAIGN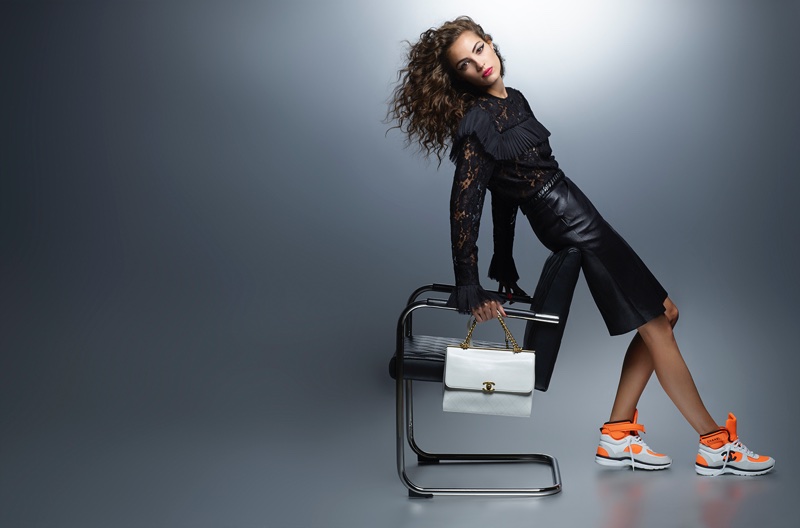 Chanel channels sporty vibes for its pre-spring 2018 collection campaign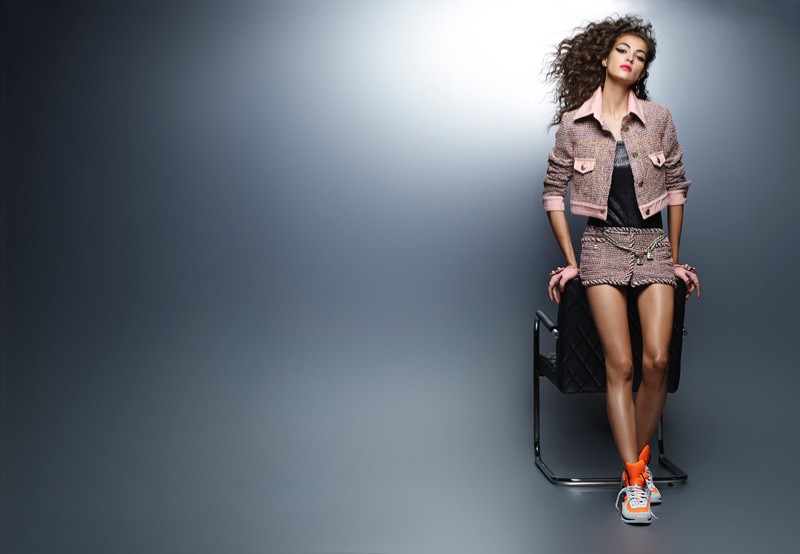 Camille Hurel rocks tweed jacket and skirt in Chanel's pre-spring 2018 campaign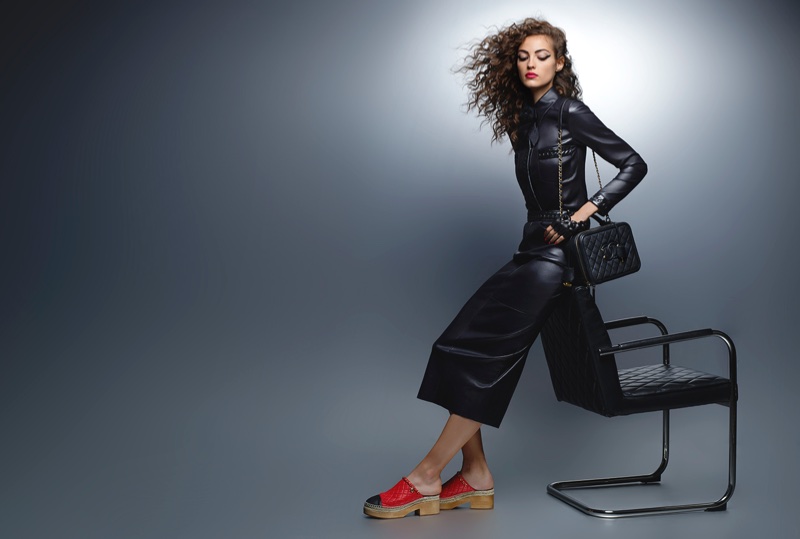 Camille Hurel poses in leather look for Chanel's pre-spring 2018 campaign
comnum(0) tbcount(0) tbcount(238)
Categories:
Other Brands
Who doesn't know the Celine Trio Bag? Who doesn't want it? It's one of the well known handbags in the fashion world and it has been covered in numerous fashion news, personal blogs and Youtube video's. So the Trio Bag needs no introduction from me, but we'd like to write a nice review about it. Let's talk iconic, shall we?
The Design
Maybe it's the simplicity and maybe because it's cute as well. Then you can say that the Trio Bag is handy.
It got that nice rectangle/squared shape and it's certainly minimalistic. But that minimalism gives the appearance a classic look. It's like you can wear this handbag with almost any outfit and still it will look fabulous.
But let's be honest; the color choices are a killing. There are so many, but can you choose? Does the red look better? The dark green, burgundy perhaps? Or just the classic black to be save?
And like always, Celine's logo is printed very nicely and gently on the top center of this handbag. Lovely huh?
The Trio Bag is made from smooth lambskin, but you can also opt-in to liege calfskin, And of course, calfskin is a bit more durable.
Because this bag comes with a long shoulder strap (20 inch long), you can carry it on your shoulder or cross body. The leather strap can be adjusted to your comfort of course.
In general, the Trio Bag is made with three seperated zipped pouch that's attached together with snap buttons. And here's also the thing. You can transform the Trio Bag into a clutch bag by attaching together the two external pouch. Clever right?
I think this handbag is famous also because of its usefullness and at the same time, it's simple and easy to carry. And also, the price is affordable.
The Interior
The three seperated compartments are very handy because you can easily organize and structure your personal belonings. Each compartment or pouch can be opened with a zip. And each pouch can fit a lot of stuff like your wallet, a book, phone and basically all the things you need for your busy lifestyle.
The Prices And Sizes
There are two sizes available:
Celine Small Trio Pouch
Size: 9' x 6' x 2' inches
Prices: $1100 USD, €750 EUR, £690 GBP, $1400 SGD, $8500 HKD, $1350 AUD, ¥120000 JPY, ¥7900 CNY.
Celine Large Trio Pouch
Size: 10' x 7' x 2' inches
Prices: $1300 USD, €900 EUR, £830 GBP, $1700 SGD, $10500 HKD, $1650 AUD, ¥145000 JPY, ¥9600 CNY.
More Images And Colors
comnum(0) tbcount(0) tbcount(236)
Categories:
Other Brands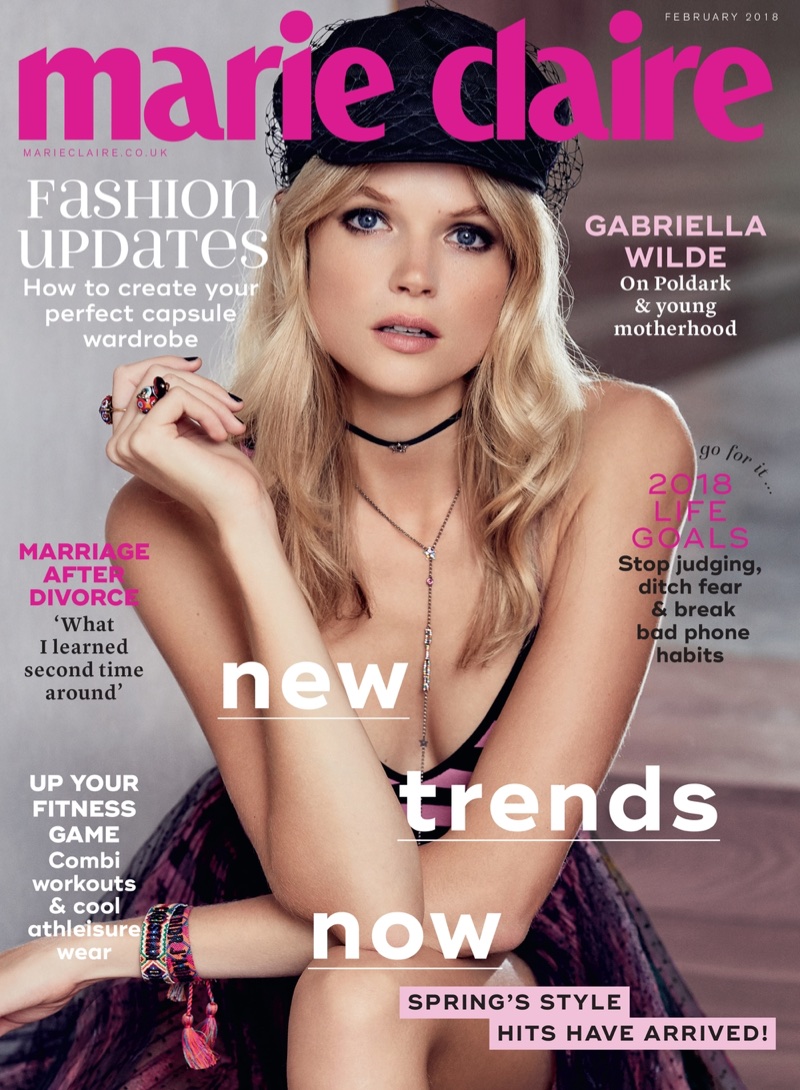 Gabriella Wilde on Marie Claire UK February 2018 Cover
Actress Gabriella Wilde lands the February 2018 cover of Marie Claire UK. The 'Poldark' star charms in a look from Dior's spring collection featuring jewelry and a sheer dress. In the accompanying shoot, Gabriella poses in even more styles from the French fashion house. Photographed by Kate Davis-Macleodand styled by Jayne Pickering, the blonde shines in bold stripes, sheer skirts and embellished sweaters.
Related: Gabriella Wilde is a 'Free Spirit' in Farfetch Shoot
COVER SHOOT: GABRIELLA WILDE FOR MARIE CLAIRE UK FEBRUARY 2018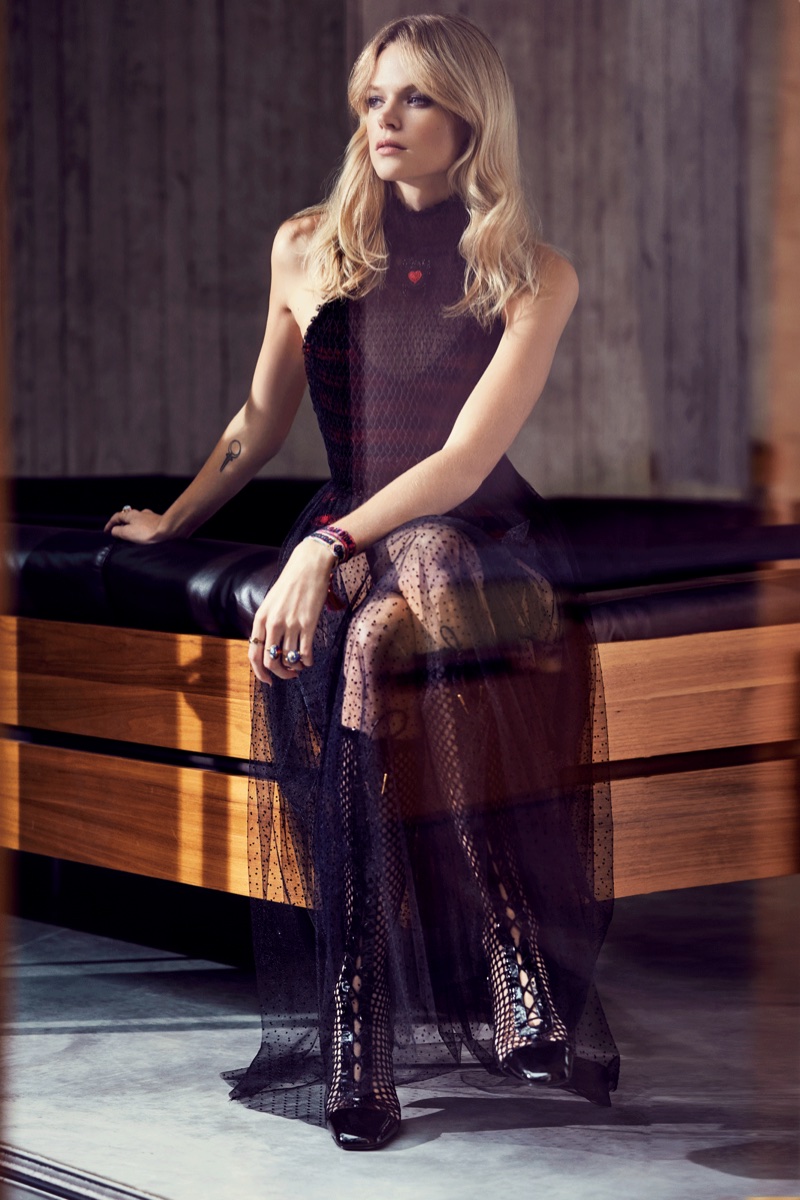 Actress Gabriella Wilde poses in complete Dior look
GABRIELLA WILDE ON HER MODELING CAREER
In her interview, Gabriella explains why she quit modeling.
"I think for a long time I wasn't aware of whether I actually liked doing it. I was so young that I was still forming an opinion…Once I got to 18, I realized I just wanted to go back to knowing who I was, so I stopped altogether and went to art college."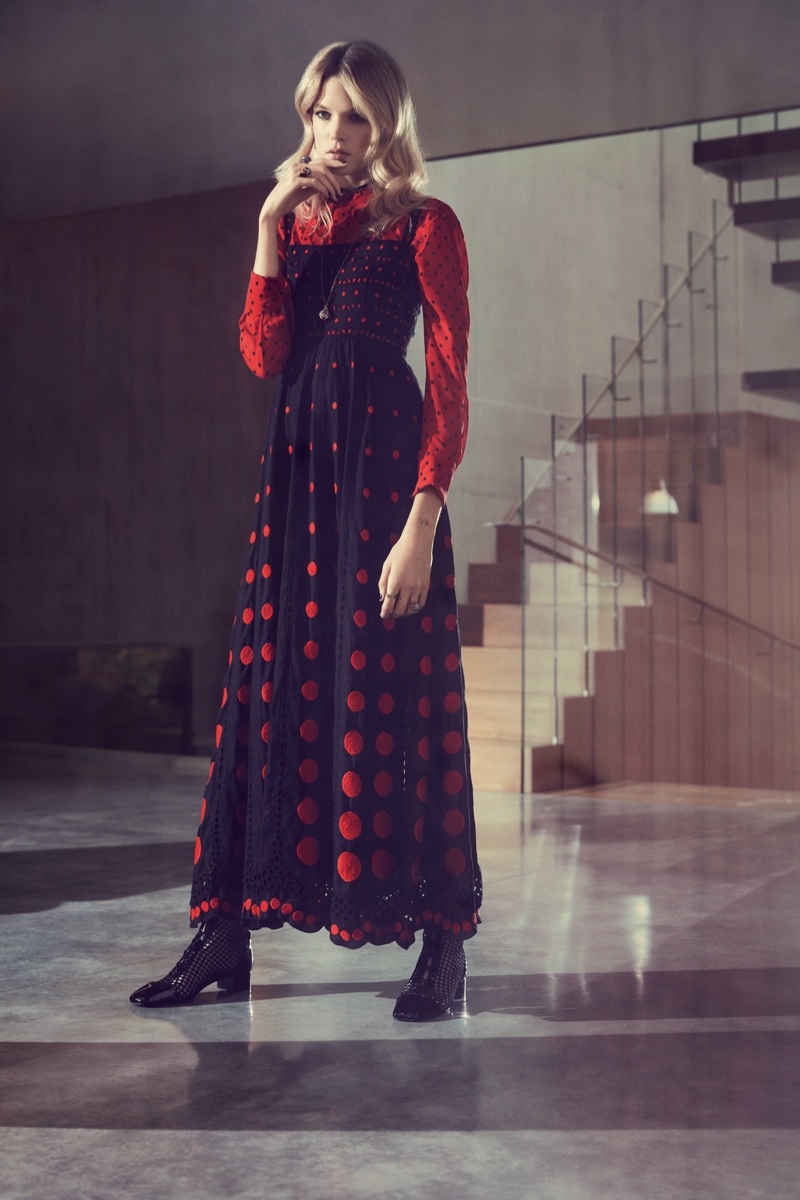 Dressed in polka dots, Gabriella Wilde wears Dior blouse and dress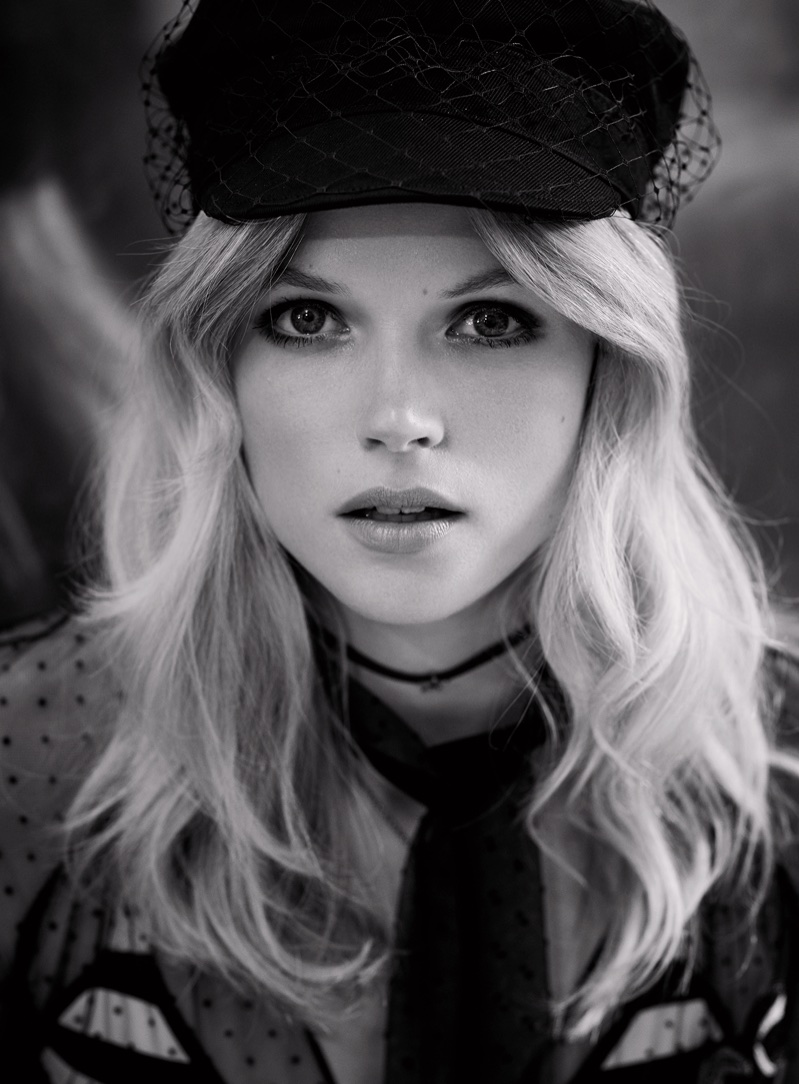 Ready for her closeup, Gabriella Wilde wears Dior hat, necklace, top and bralette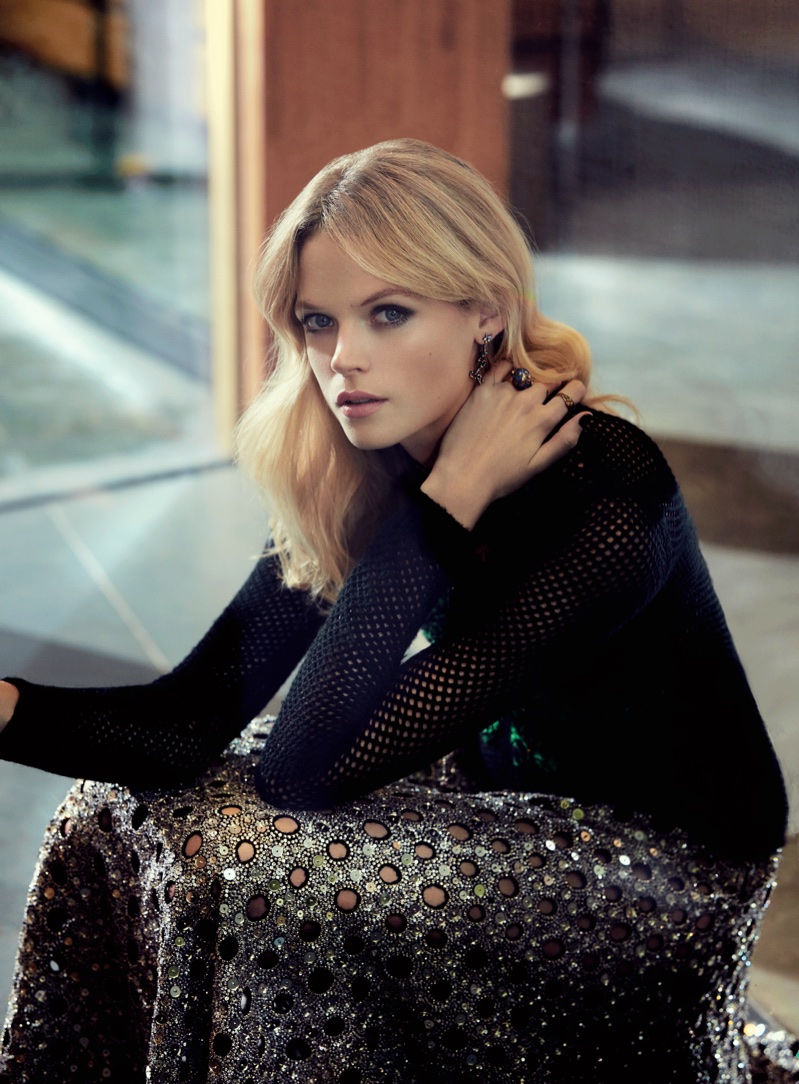 Gabriella Wilde wears Dior sweater and skirt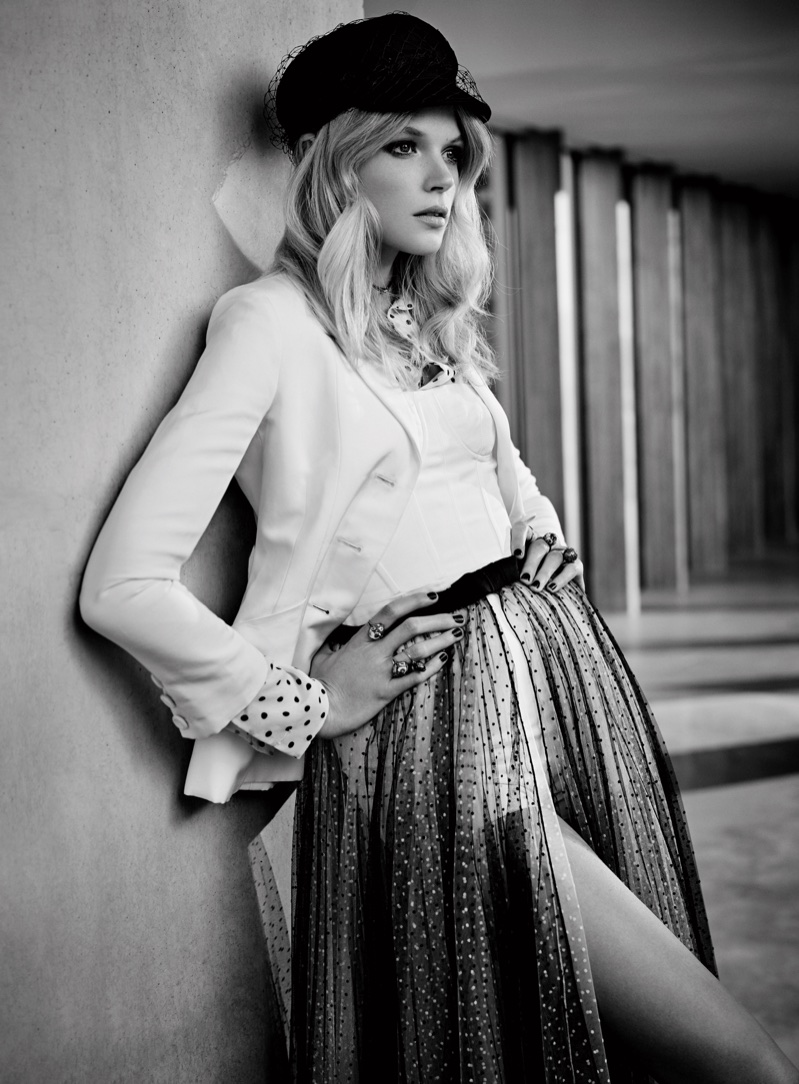 Actress Gabriella Wilde poses in Dior look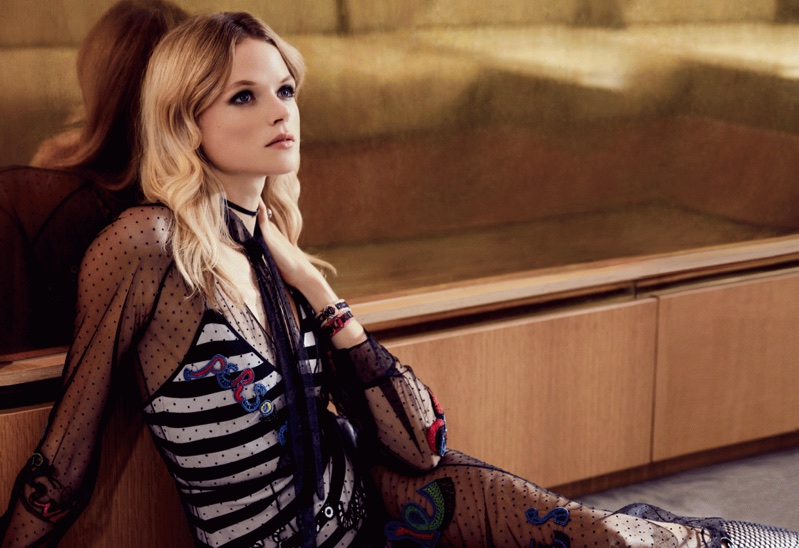 Actress Gabriella Wilde poses in Dior tulle dress and bodysuit
Designer Bags, Wallet, Purse, Belt & Accessories Official Site, Best Price & Quality, Free Worldwide Shipping, Free Returns. Each Bag Is A Work Of Art - Handmade - Cowhide Art - Can Custom-Made

Categories

New Posts

Hot Posts