Categories:
Other Brands
Apple Inc. wants to make it easier for software coders to create tools, games and other applications for its main devices in one fell swoop -- an overhaul designed to encourage app development and, ultimately, boost revenue.
The aim of the multistep initiative, code-named "Marzipan," is that by 2021, developers will be able to build an app once and have it work on the iPhone, iPad and Mac computers, people familiar with the effort said. That should spur the creation of new software, increasing the utility of the company's gadgets.
Each new app is another revenue opportunity for Apple because it takes a cut of many app-related purchases and subscriptions. The company has positioned its services division as a major growth area. It plans to announce two new services -- a premium Apple News subscription offering and an original video content initiative -- at the end of March, Bloomberg News reported recently.
Later this year, Apple plans to let developers port their iPad apps to Mac computers via a new software development kit that the company will release as early as June at its annual developer conference. Developers will still need to submit separate versions of the app to Apple's iOS and Mac App Stores, but the new kit will mean they don't have to write the underlying software code twice, said the people familiar with the plan.
In 2020, Apple plans to expand the kit so iPhone applications can be converted into Mac apps in the same way. Apple engineers have found this challenging because iPhone screens are so much smaller than Mac computer displays.
By 2021, developers will be able to merge iPhone, iPad, and Mac applications into one app or what is known as a "single binary." This means developers won't have to submit their work to different Apple App Stores, allowing iOS apps to be downloaded directly from Mac computers -- effectively combining the stores.
The plans are fluid and could be altered, the people said. They asked not to be identified discussing private matters. A spokeswoman for Cupertino, California-based Apple declined to comment.
The most direct benefit of the Marzipan project will be to make life easier for the millions of developers who write software for Apple's devices. For example, later this year Netflix Inc. would be able to more easily offer a Mac app for watching video by converting its iPad app. By 2021, Twitter Inc., which has mostly abandoned the Mac, could publish a single app for all Apple customers.
Apple previewed the apps plan, without disclosing the road map, at its developers conference last year. Bloomberg News first wrote about the initiative in 2017.
The work coincides with the company's preparations to merge more of the underpinnings of its hardware. Currently, iPhones and iPads are powered by Apple processors, while Macs use Intel Corp. chips. Apple plans to start transitioning some Macs to its own chips as early as 2020, Bloomberg News reported last year.
Despite the app merger plan, Apple has said it won't combine iOS and macOS into a single operating system.
Apple isn't the first company to streamline its app ecosystems. Before Microsoft Corp. discontinued Windows for phones, it pushed a technology called Universal Windows Platform that let developers create single applications that would run on all of its devices. Similarly, Google has brought its Android mobile app store to some laptops running its Chrome OS operating system.
Apple plans to hold its annual software conference from June 3 to June 7 in San Jose, California, according to permit filings reported recently by website MacRumors.
At the event, Apple also plans to debut new software features for its devices, including a dark mode for easier nighttime viewing and new productivity tools for the iPad. The company has also internally weighed previewing a new version of the high-end Mac Pro, according to people familiar with the deliberations.
comnum(0) tbcount(0) tbcount(356)
Categories:
Other Brands
The Saint Laurent Book Bag is an exclusive handbag only available online. It's a limited seasonal edition and will vanish when the Fall Winter 2018 Collection is over.
Perhaps the bag is called a 'book bag' not because it looks like a book, but because it has the shape of a book. You know, the rectangle form with sharp edges.
The Design
The Book Bag is new and exclusive. It's crafted in rectangle shape just like a book featuring sharp edges. The bag is designed with matching bi-colors – the center of the bag is made with one color and the edges are lined with another color.
Then of course, a can't-miss YSL logo is embellished on the front of the flap. The shade of this YSL logo depends on the color of the bag – it's available in silver hardware but also in bronze hardware.
Overall, the Book Bag is a humble and non-attention-seeking bag. It's perfect when bragging is not part of your personality, yet you enjoy and love high fashion. Also, the leather choice is calfskin, which durable and strong. However, there are also variations available in suede.
It comes with a chain shoulder strap for cross body carry.
So what do you think? Is this a must or a want?
The Interior
The bag opens with a magnetic snap button fastening. Inside there is a slot pocket and a main compartment for all your daily essentials.
The Sizes And Prices
Measuring 24 x 15 x 8 cm, priced at $21000 HKD, $1890 USD, €1490 EUR, £1295 GBP via Saint Laurent boutiques.
More Images And Colors
comnum(0) tbcount(0) tbcount(76)
Categories:
Other Brands
The Kan I Bag is the newest iconic in high fashion. This bag was introduced in the late 2016, but it quickly became an instant hit. The purpose of this bag is to create a style between classic and contemporary. The kan I is eye-catching with details that no one can resist. And for the Fall Winter 2018 Collection, the house reworked the bag with standout embossed logo. So what do you think?
The Design
The Kan I Bag comes in different shapes, but the shoulder bag version is crafted in squared shape. It features the double pyramid stud closure with the house's logo printed below, which reads: 'Fendi Roma'.
But we can also call this a handle bag. Because the top comes with single leather handle for hand carry. And it's beautifully designed as well. The handle is connected to the bag via golden eyelets. And the beauty is enhanced by the multiple golden rings.
And of course, it's also made with a medium-sized chain strap for shoulder or cross body carry. The chains are thick and jewel-like, and it feels very feminine.
But what makes this Kan I Bag unique is the new embossed F logo on the flap. This double F print might be the next signature. The bag is also made from calf leather, which is solid and strong.
The Interior
The interior is made with suede lining. It comes with two compartments and a card slot.
The Prices And Sizes
Measuring 6' x 7.5' x 3.5' (H x W x D) inches, priced at $2290 USD, €1690 EUR, £1650 GBP.
Where To Shop The Fendi Kan I Logo Embossed Bag?
1. Luisa Via Roma – Shop via Luisa Via Roma because they have a lot of colors…
2. MyTheresa – Shop via MyTheresa to find a lot of styles…
3. Farfetch – Click here once to shop via boutiques around the globe…
4. SSENSE – There is one unique color available here…
More Images And Colors
comnum(0) tbcount(0) tbcount(351)
Categories:
Other Brands
Valery Kaufman travels to the beach for the July 2018 issue of ELLE Italy. In front of the lens of David Burton, the Russian model embraces a wardrobe full of stripe prints. From breezy skirts to lightweight knitwear and button-up shirts, Valery shines in each look. Stylist Carola Bianchi selects designs from the likes of Hermes, Sportmax and DSquared2.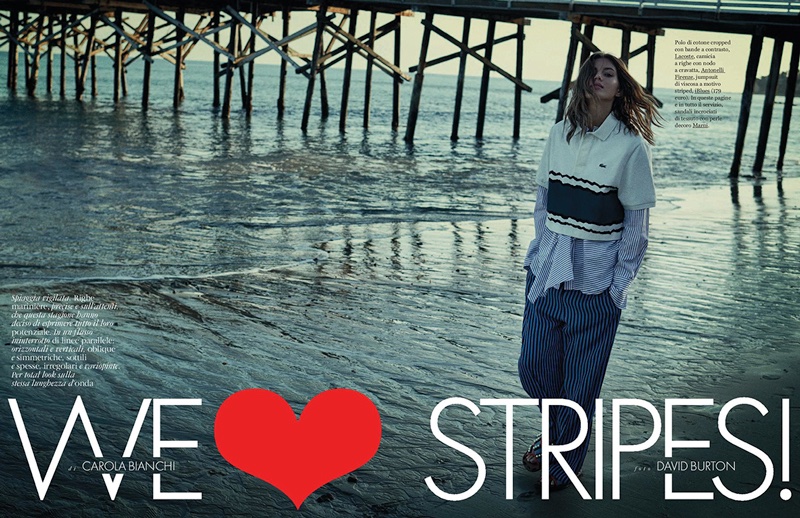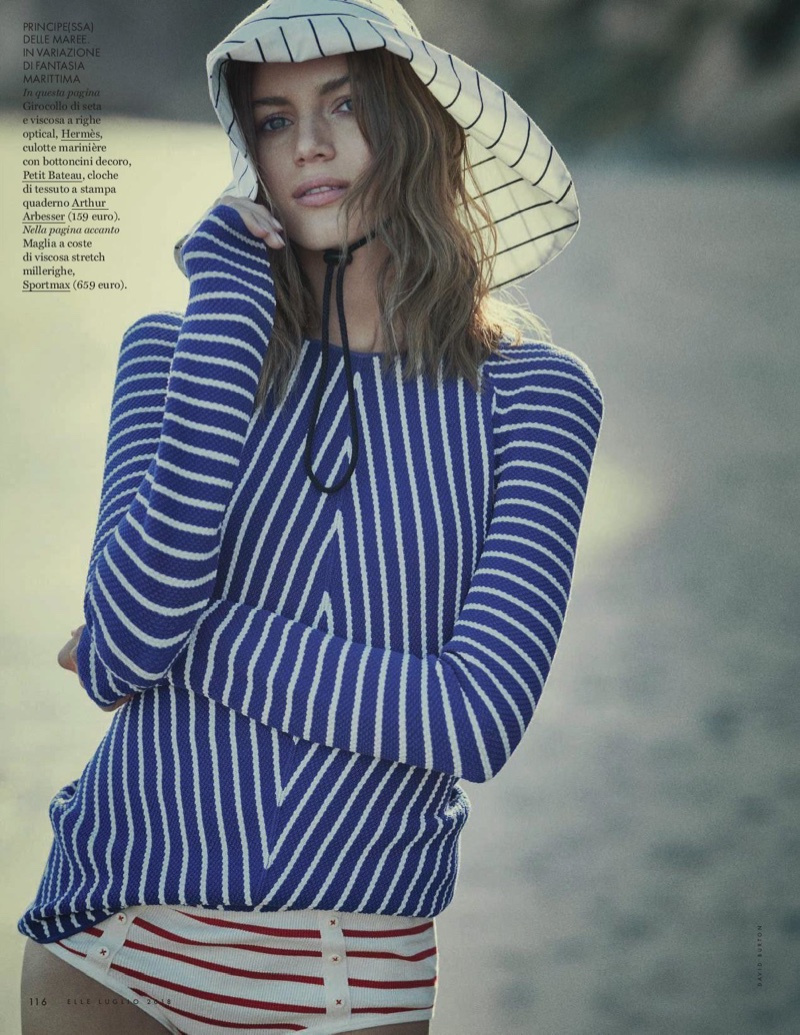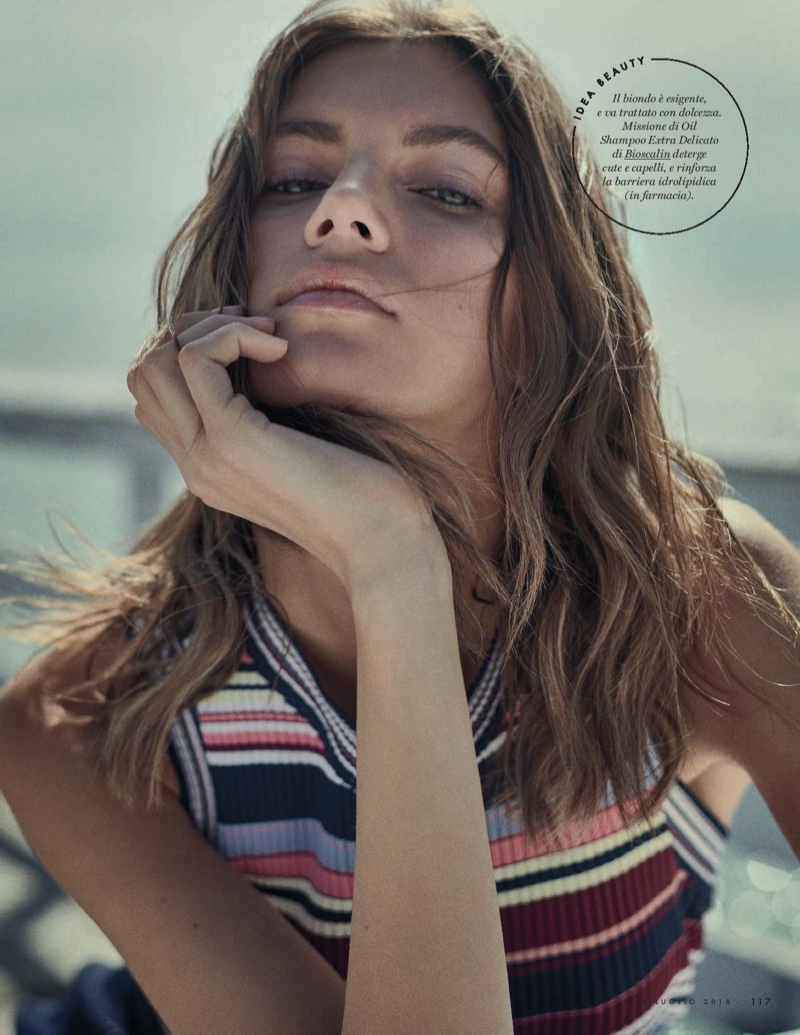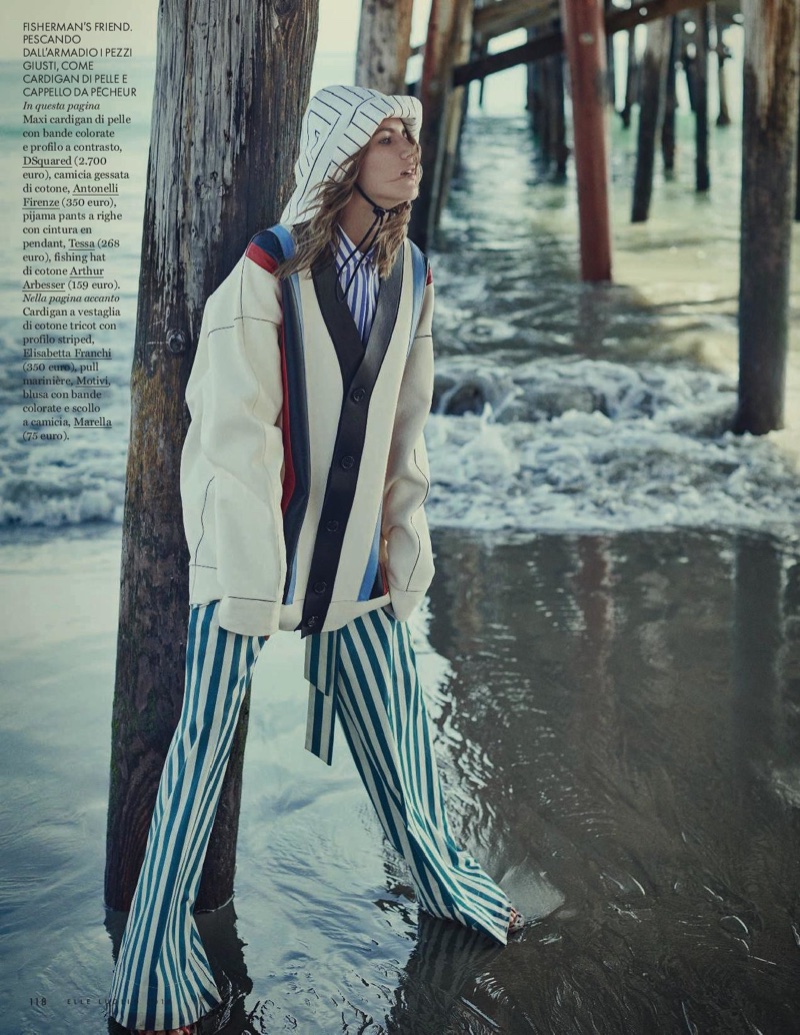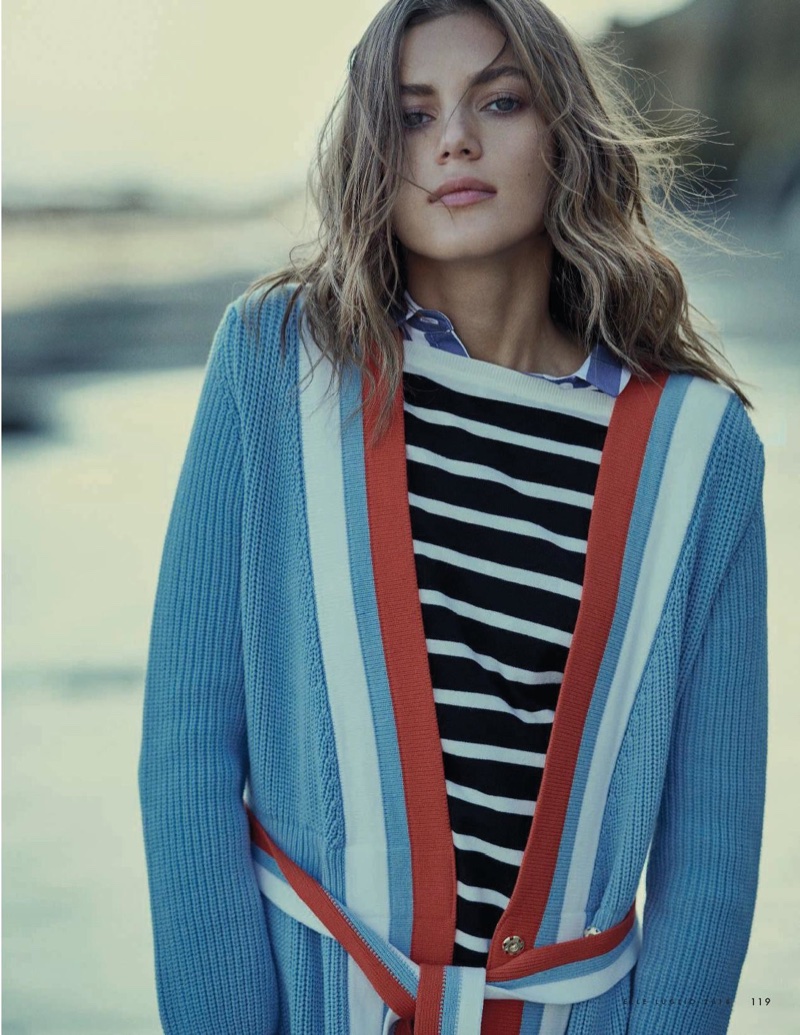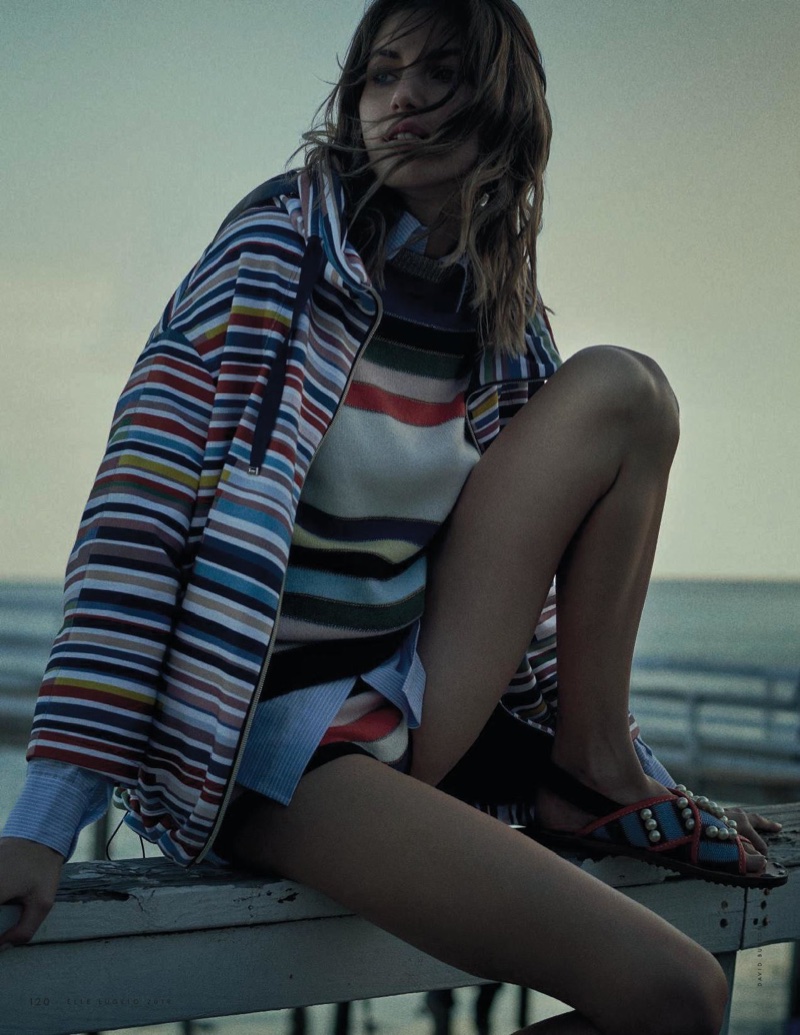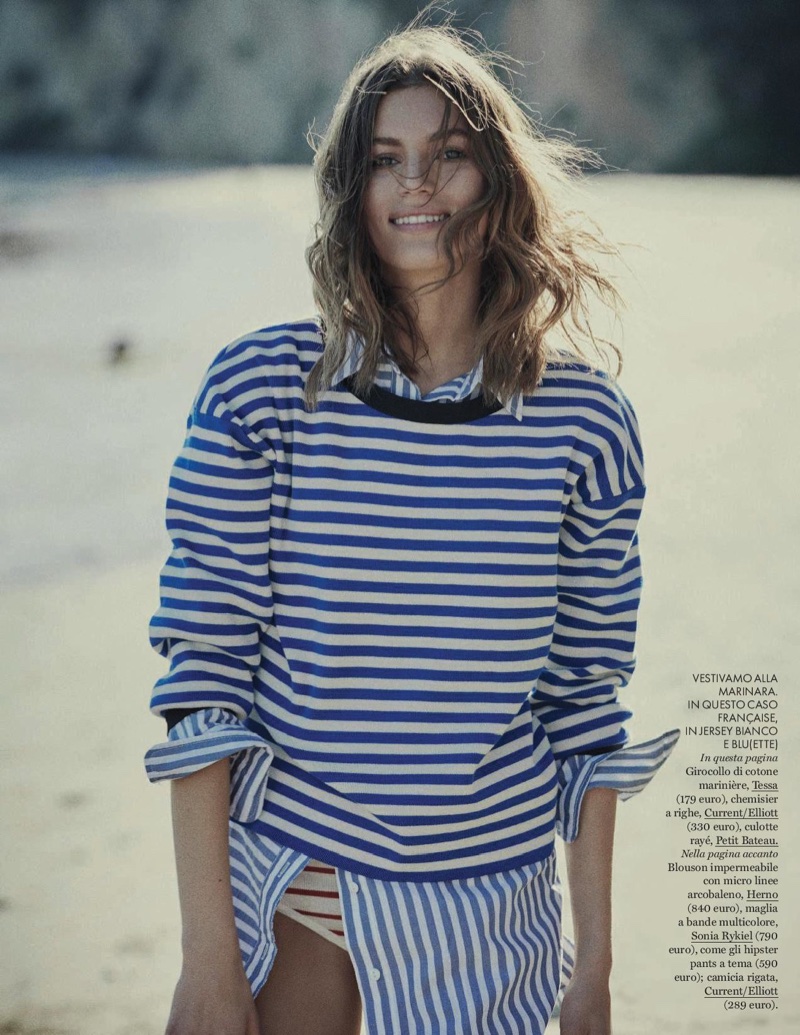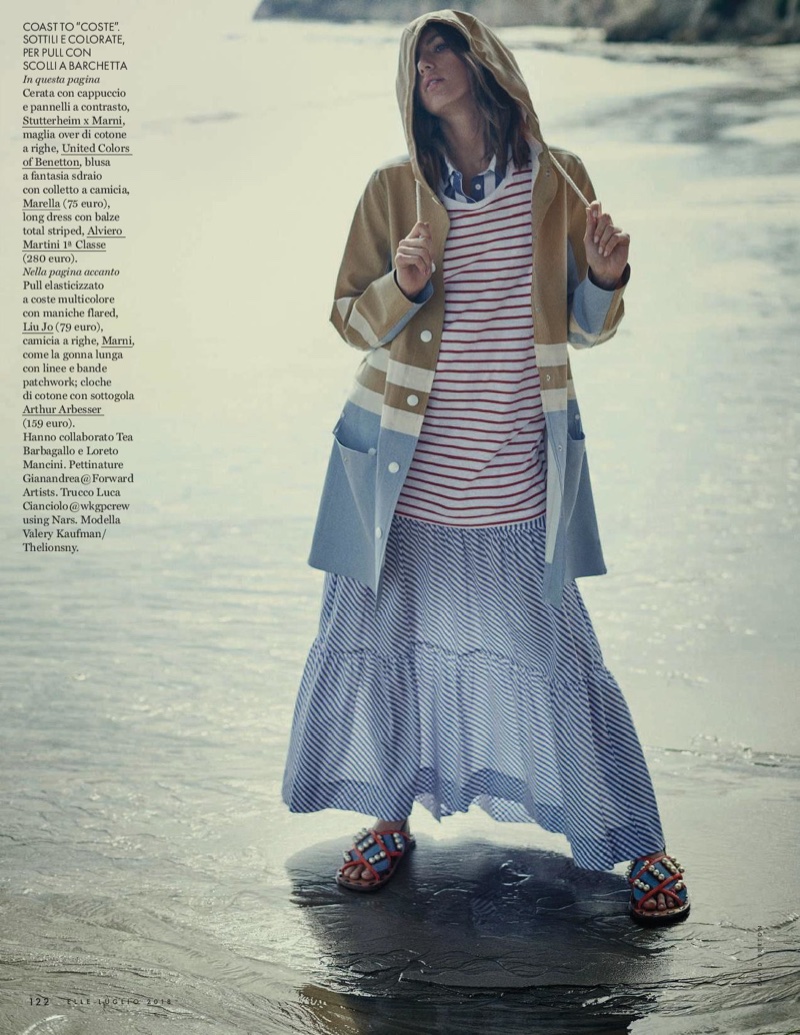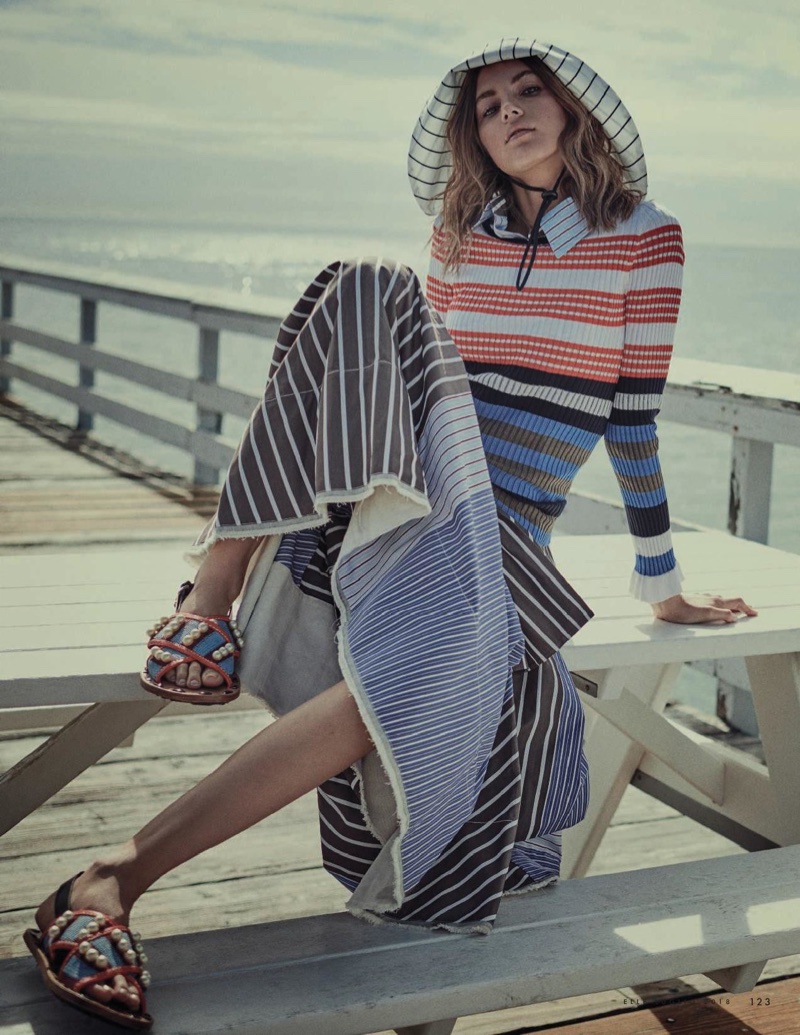 comnum(0) tbcount(0) tbcount(396)
Categories:
Other Brands
Eniko Mihalik hits the beach for the July 2018 cover of ELLE Croatia. Lensed by Rocío Ramos, the Hungarian model wears a Mango blouse with striped briefs from Dior. Inside the fashion glossy, Eniko models designer swimsuit looks. Stylist Daniel González Elizondo selects colorful prints from the likes of Chanel, Blumarine and Michael Kors.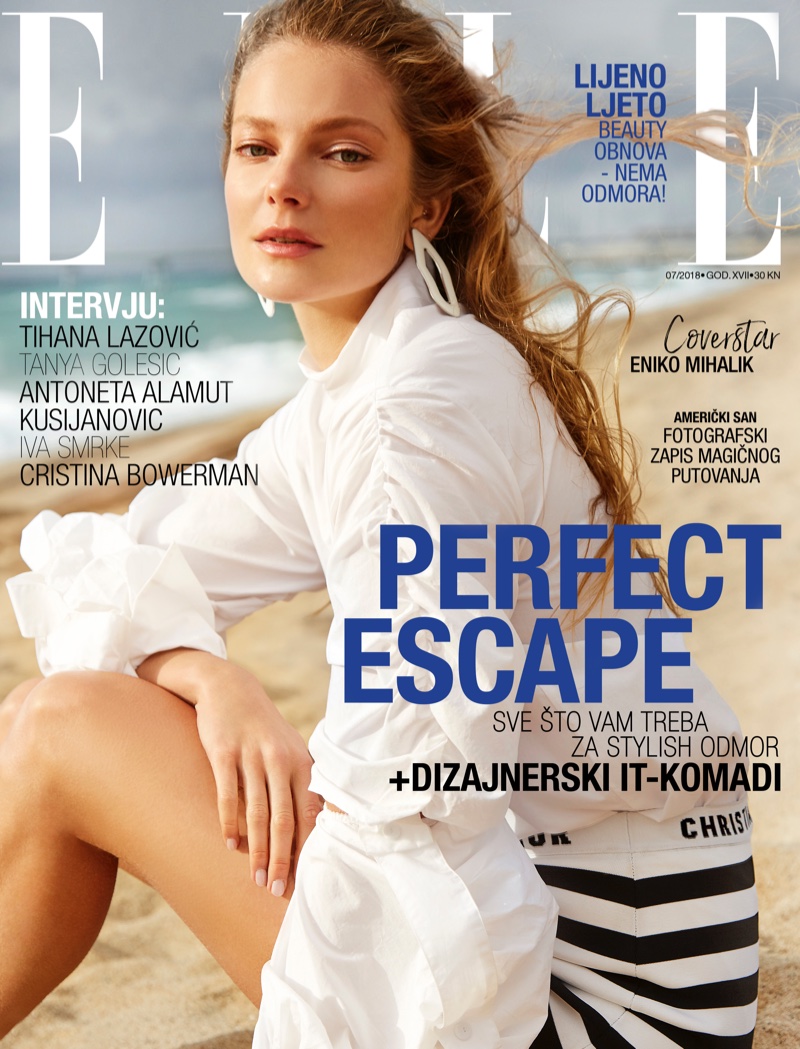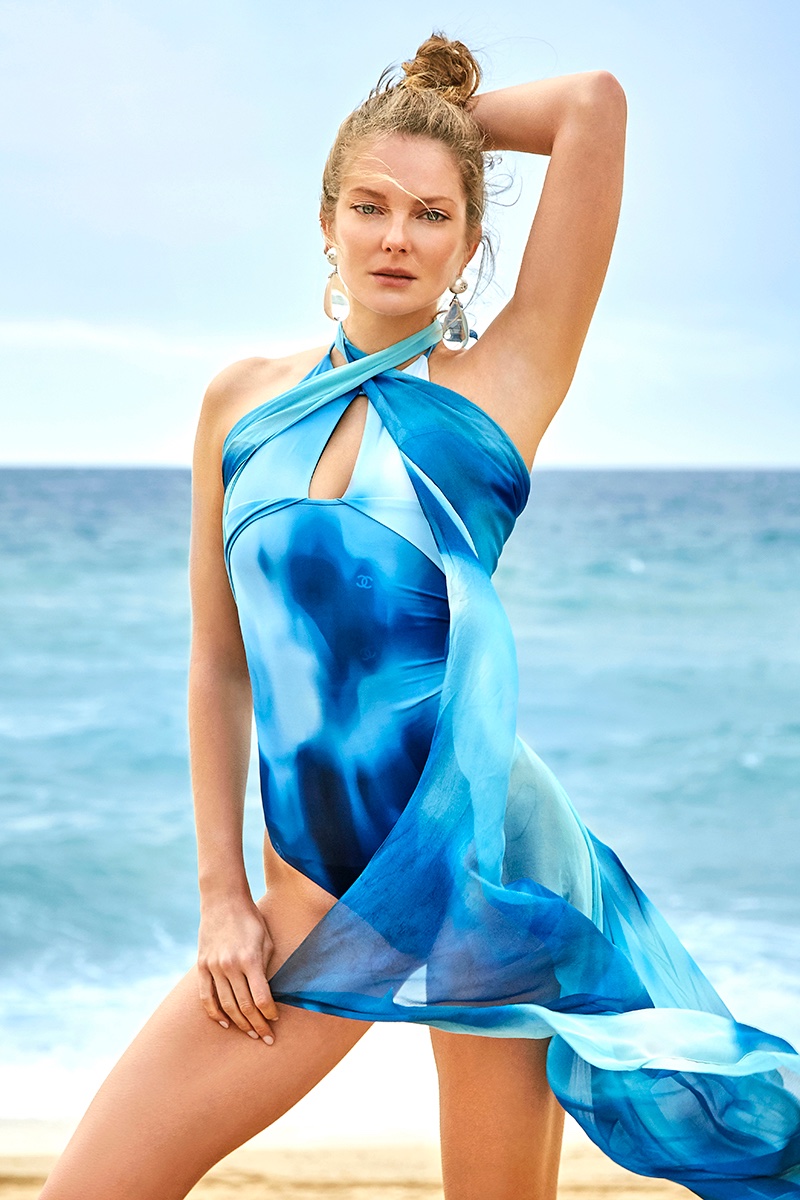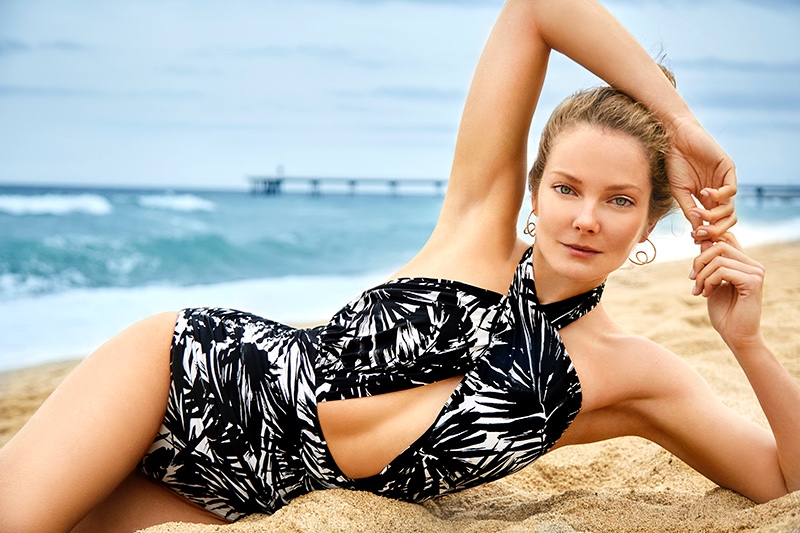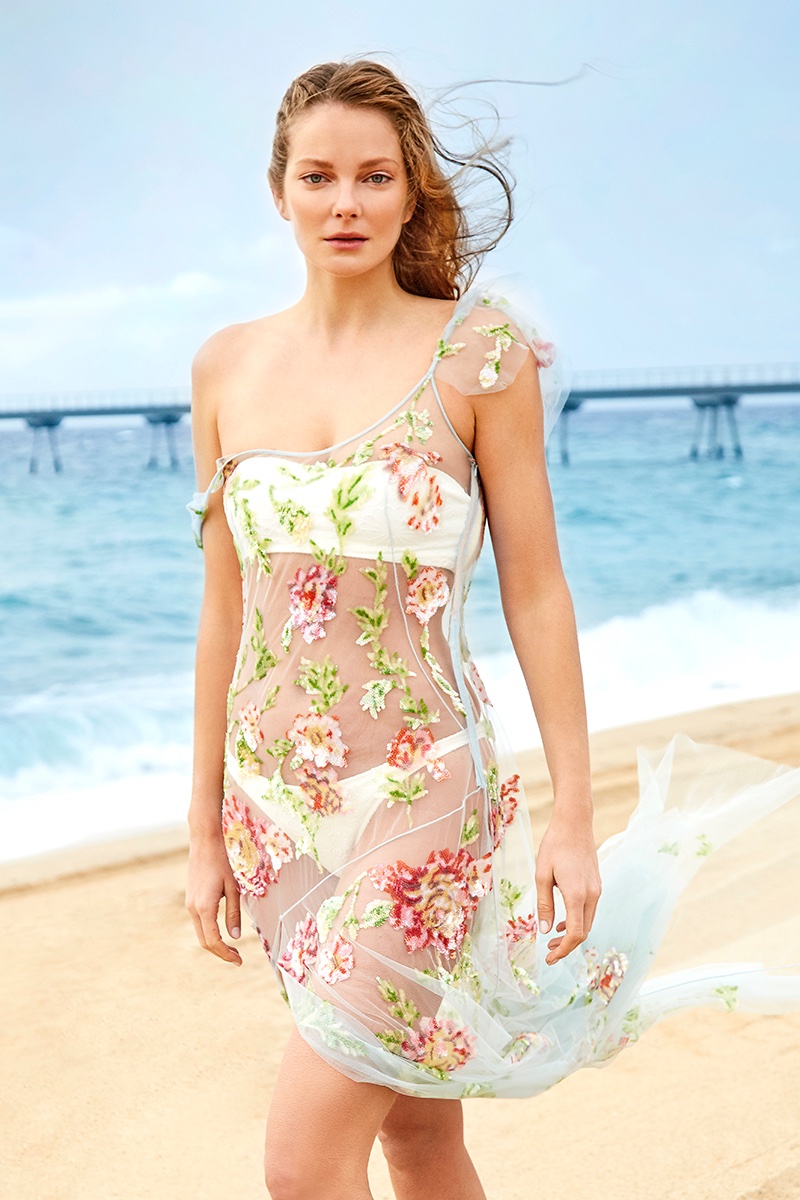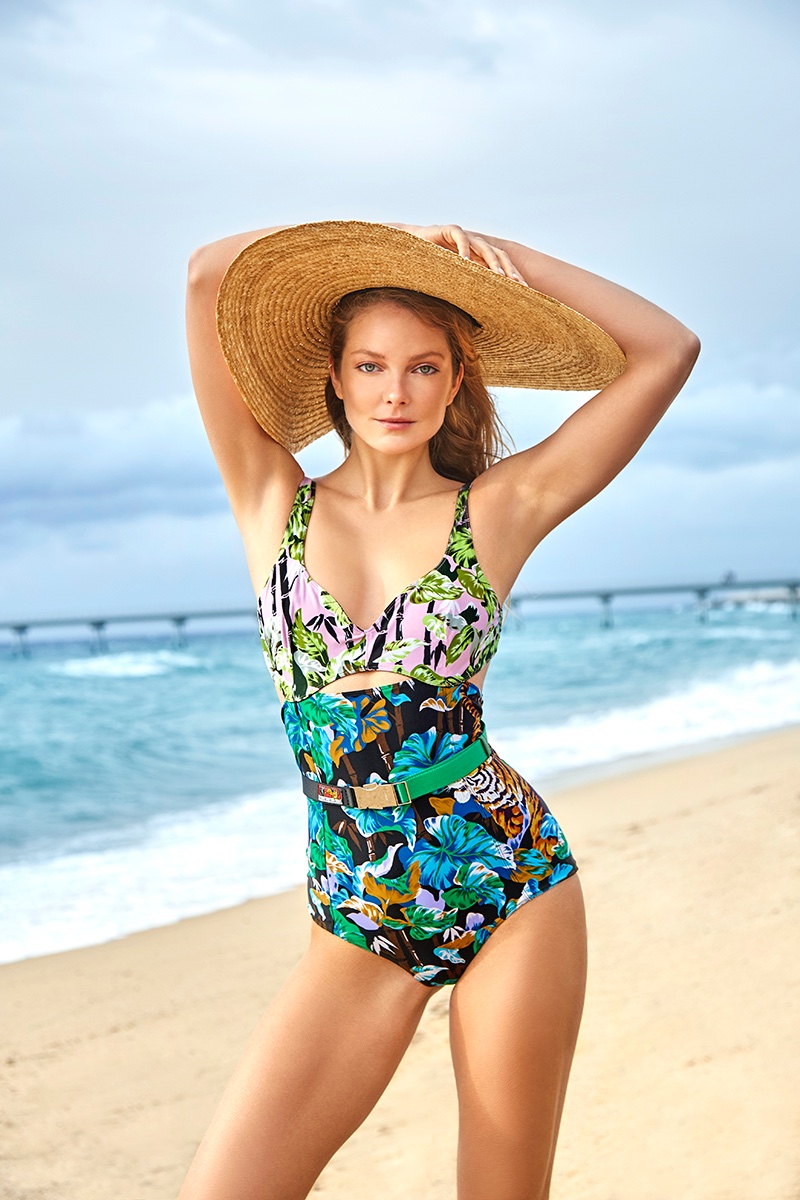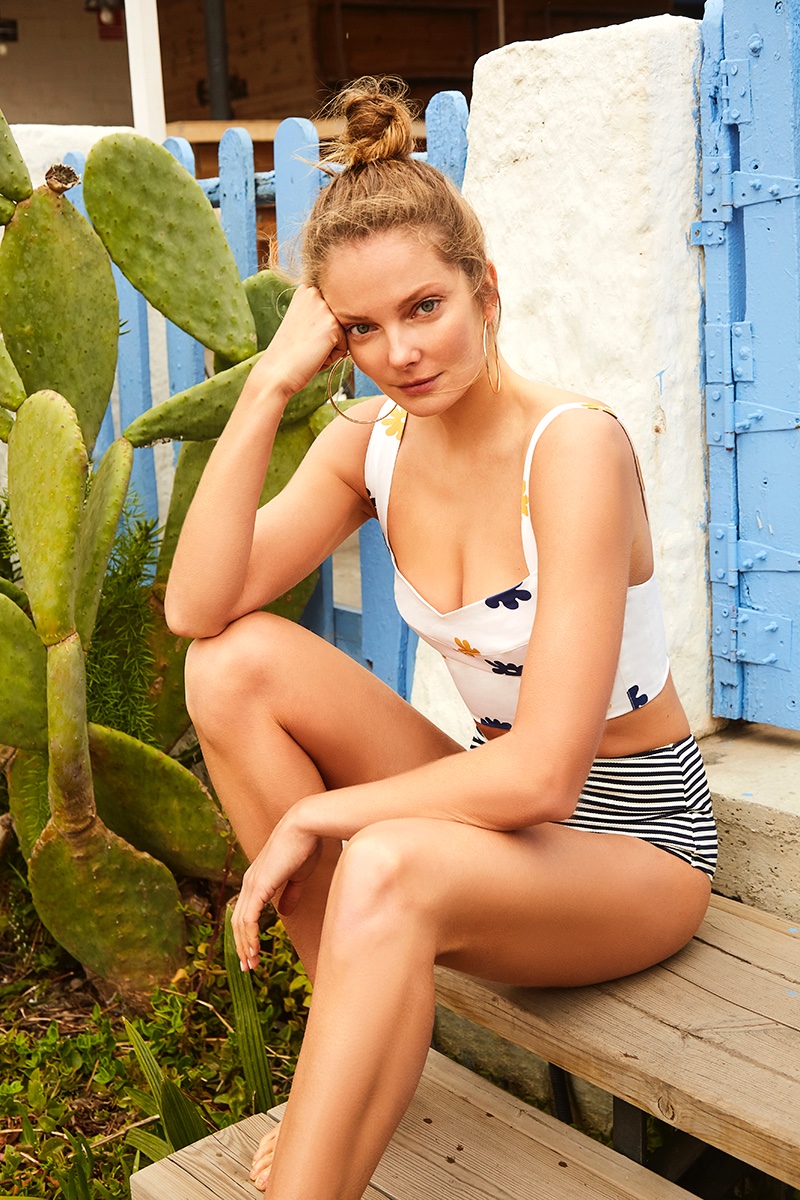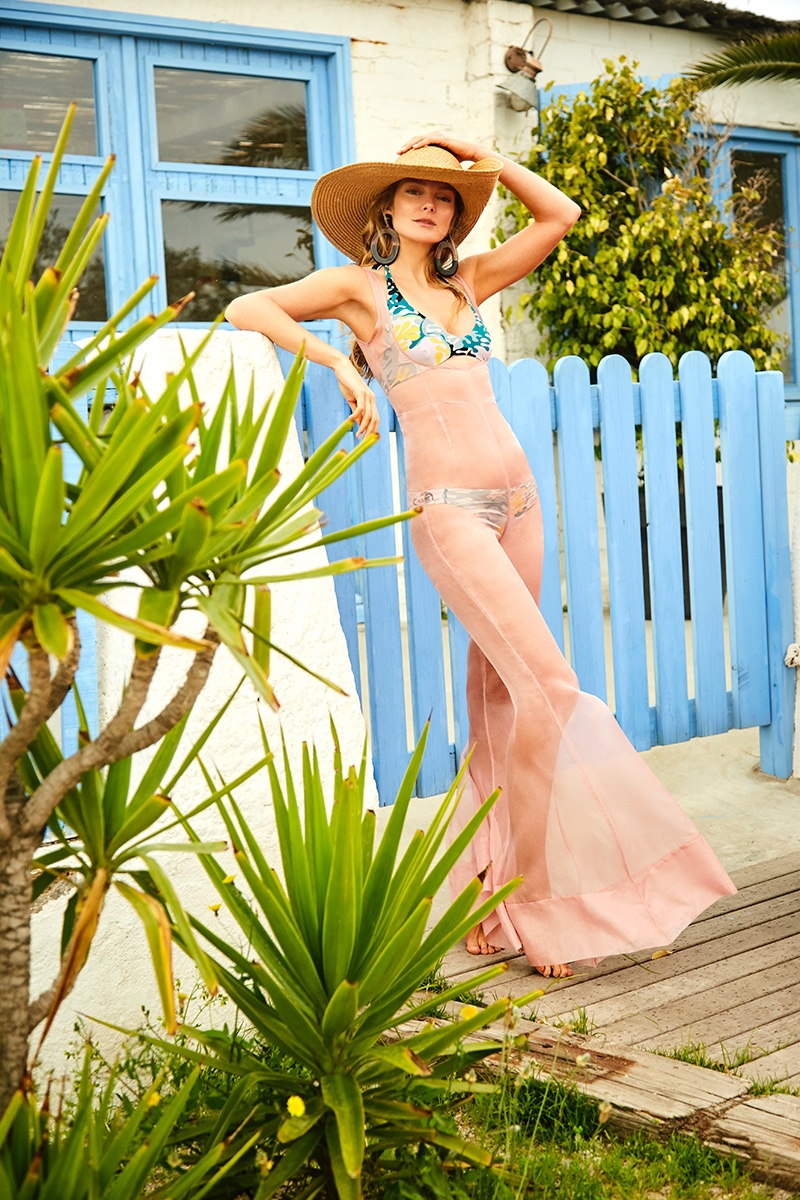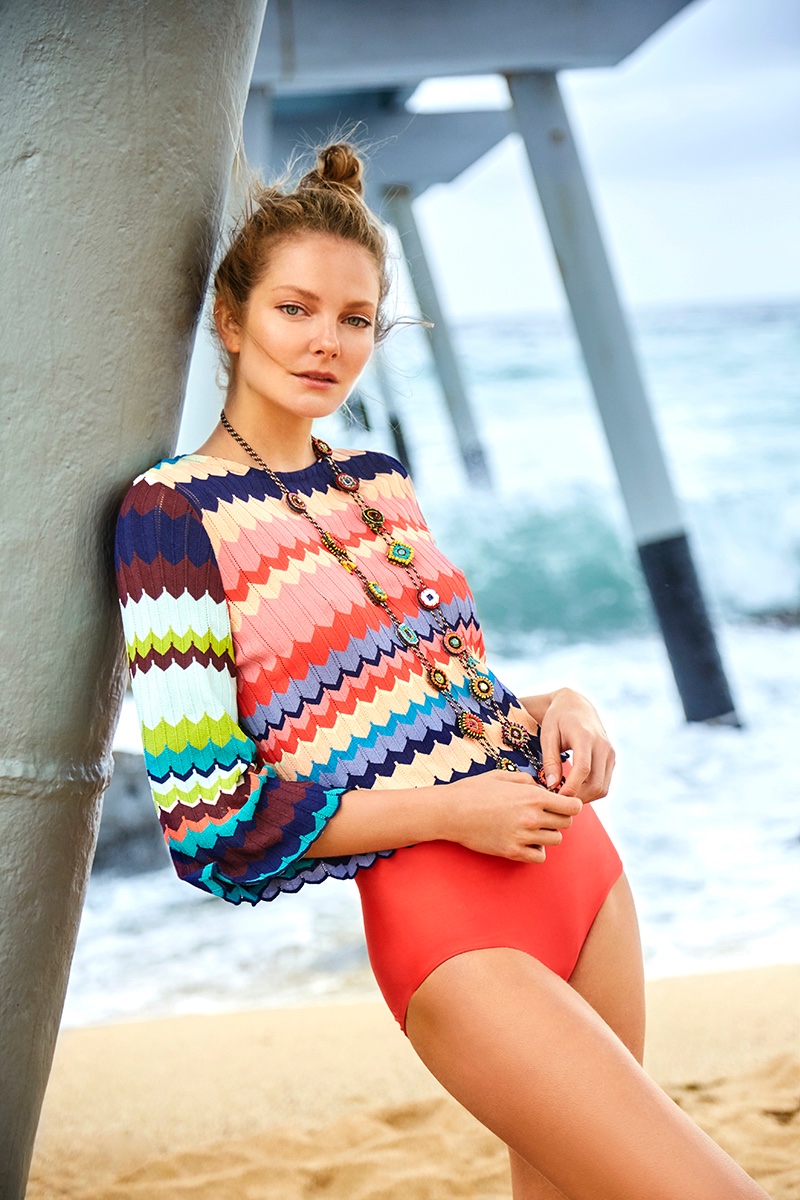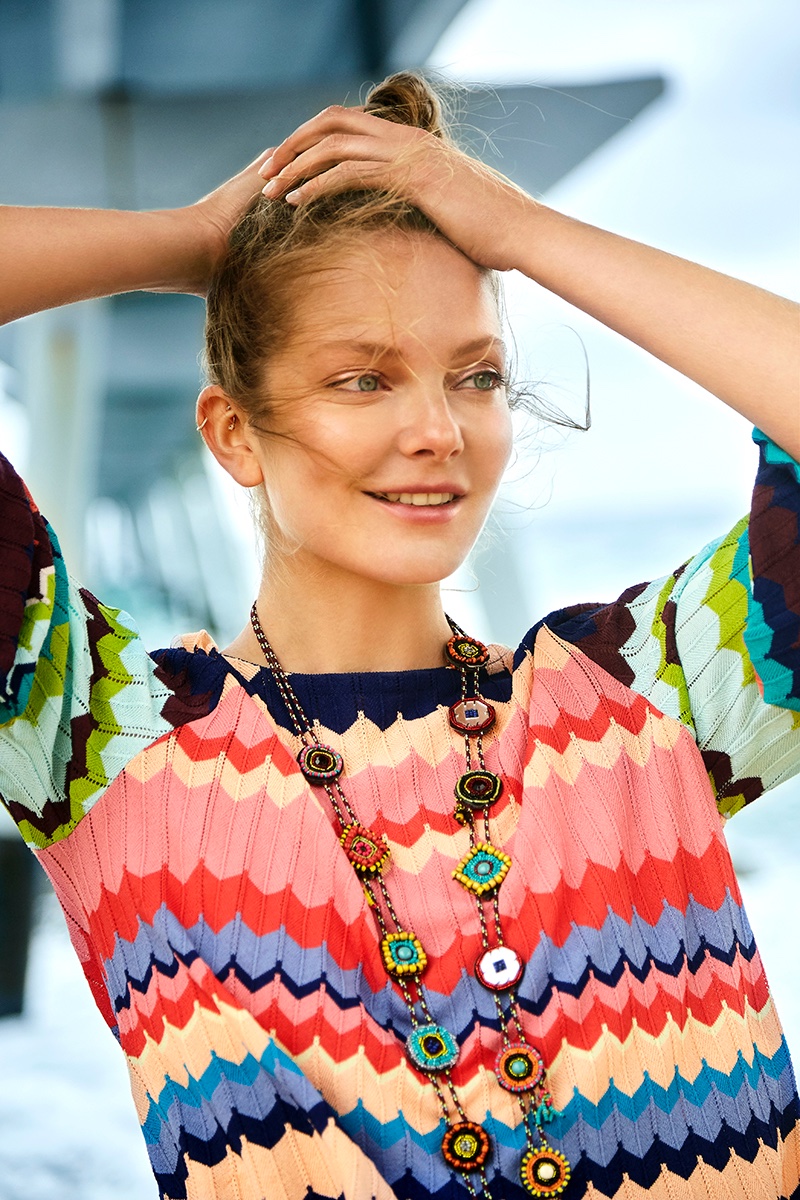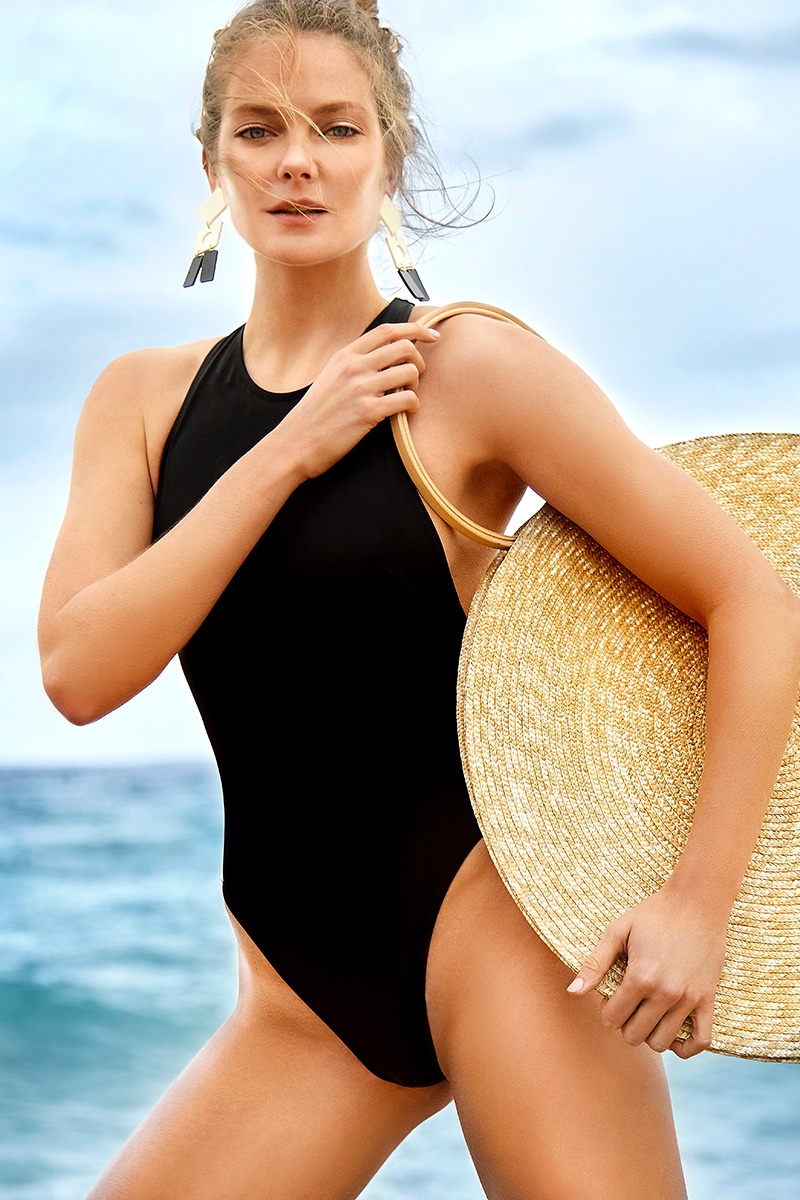 comnum(0) tbcount(0) tbcount(368)
Categories:
Other Brands
The Tod's Joy Bag has gone through some changes. For those that are new to Tod's, the Joy Shopping Bag is one of their signature handbags. It's a large and spacious bag with minimalistic style. The latest Tods Joy Flap Tote Bag is introduced for the Fall Winter 2018 Collection.
The Design
So what kinds of changes have been made on the Tod's Joy Bag? The first thing everyone noticed is the elegant hammer leather crafted with hand-dyed trims. We call this the front flap.
But this front flap is more than just a flap. And we're not taking about the design. If we move the front flap up, which can be easily done, then there is a front flap pocket immediately available for your needs.
The original version of the Tod's Joy Shopping Bag doesn't have a flap, but it also doesn't have a front flap pocket. And the front flap pocket can be very useful as we can have instant access to important essentials.
The flap is also very elegantly crafted. It's engraved with the house's logo and the long leather strap has been used as a slip-in closure.
There's one more part that has been altered from the original Joy Bag. And that's the line in the center. The original Joy Bag is crafted with a symmetrical line in the center. But that line has been removed and replaced with a front flap.
So the Joy Bag remains a Joy Bag. The shape of the Flap Tote version hasn't changed. The long beautiful double handles have remained the same as well.
The Interior
So what can we expect from the interior? As we've said, there is one front flap pocket. Inside there is also 2 zip pockets, one of which is removable.
The Joy Flap Tote Bag is a spacious handbag. And the flap is perfect for the Fall and Winter seasons because it protects your personal belongings from rain and snow.
Where To Shop Tods Joy Flap Tote Bag?
1. MyTheresa – Shop the new Tods Joy Bag here…
More Images And Colors
Designer Bags, Wallet, Purse, Belt & Accessories Official Site, Best Price & Quality, Free Worldwide Shipping, Free Returns. Each Bag Is A Work Of Art - Handmade - Cowhide Art - Can Custom-Made

Categories

New Posts

Hot Posts